Interview with Reuber Henning
In a world inundated with mass-produced, unethically made goods, Reuber Henning's passion for handmade Tibetan rugs, their ancestral craftsmanship and the people that make them is a real treasure. For almost a decade, Reuber Henning has held a special place in our portfolio, bringing considered, modern designs to our rug collection.
Reuber Henning is run by three Berliners: owner and designer Franziska Reuber (born Henning), her husband Thorsten, and Birgit Krah who shares with Franziska the responsibility for design and brand direction. Together they create timeless rugs, modern but not trendy, yet capturing the spirit of the times.
Each and every one of their rugs carries with it an inspiring story crafted with wool, silk and other precious materials, a story that also shares the ancestral, skilful craftsmanship that is Tibetan rug making. In the following interview, we chatted with Franziska and Birgit to get an insight into their creative process and find out what inspires them.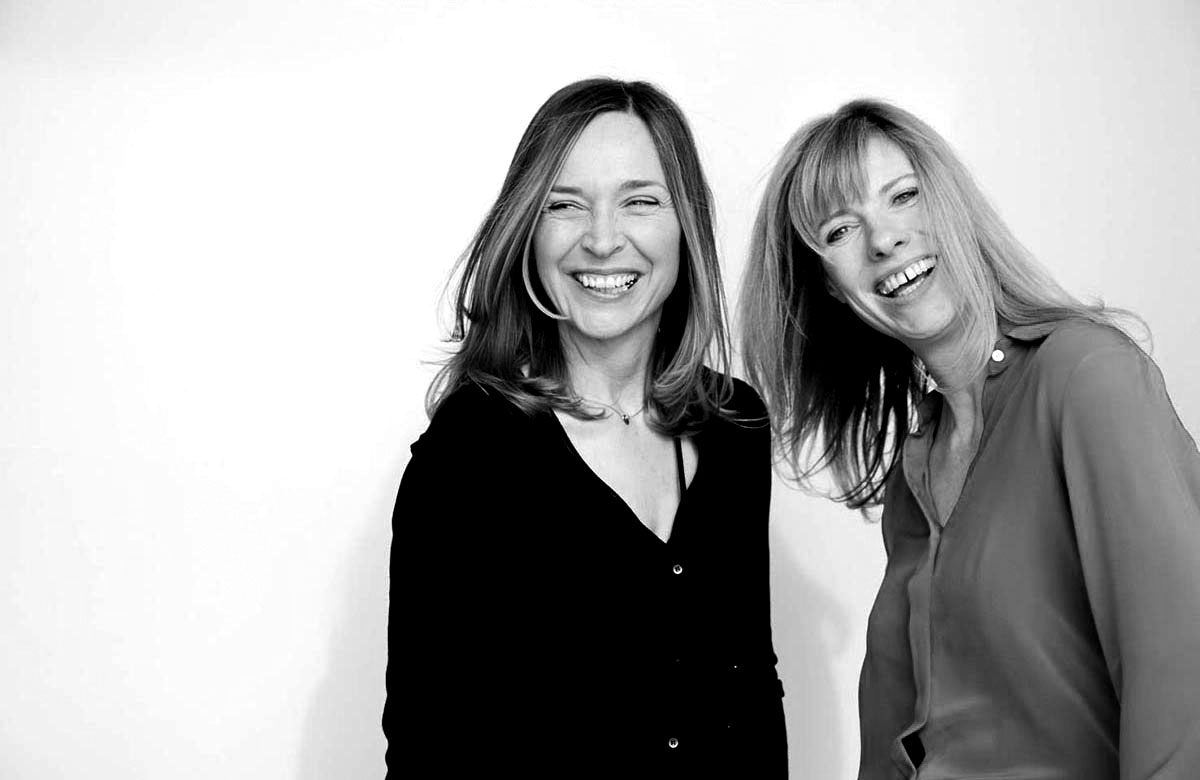 HOW DID REUBER HENNING START?
FRANZISKA – By pure accident. I had created a new artwork based around a garden as a symbol of Eden. Experimenting with materials and methods, I commissioned this artwork to be made as a rug through a craftsman in Iran, a country which has a very long history of rug making. A year later, I travelled to Iran to collect my artwork and fell in love with rugs – the hand-knotted technique, the use of materials, and the expansive colour range of hand-dyed yarns. This is how Reuber Henning started.
WHAT ARE THE VALUES AND ETHICS BEHIND REUBER HENNING AND HOW ARE THESE REFLECTED IN YOUR PRODUCTION?
BIRGIT – Reuber Henning stands for superior quality and sophisticated design, but also for a sustainable production and fair working conditions. This is why our rugs all carry the STEP fair-trade certification. Our designs focus on the beauty of the ancient craft of hand-knotting while we use the raw materials in a modern and timeless approach. All of our rugs are made to order and can be fully customised which makes every one of Reuber Henning's rugs unique.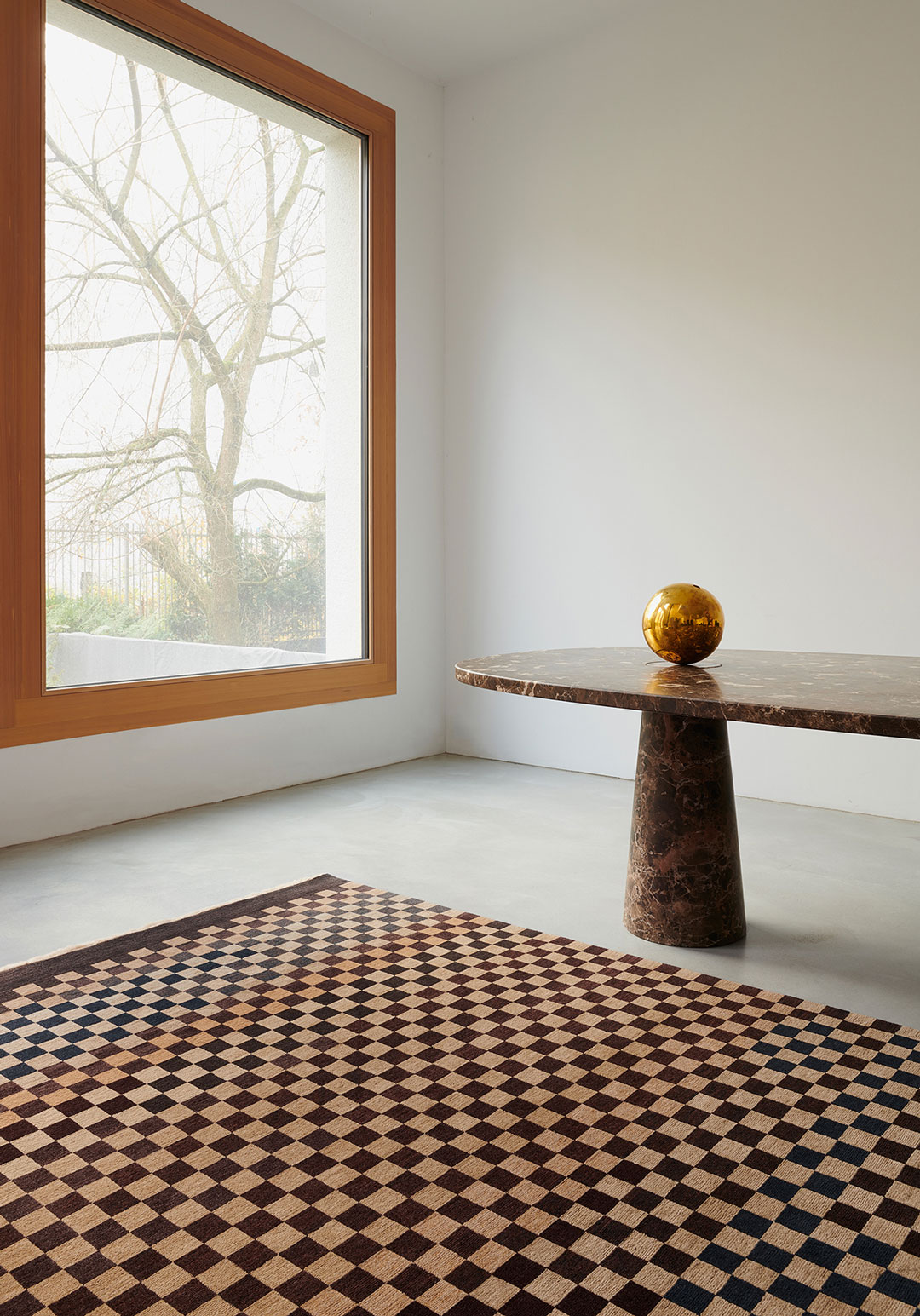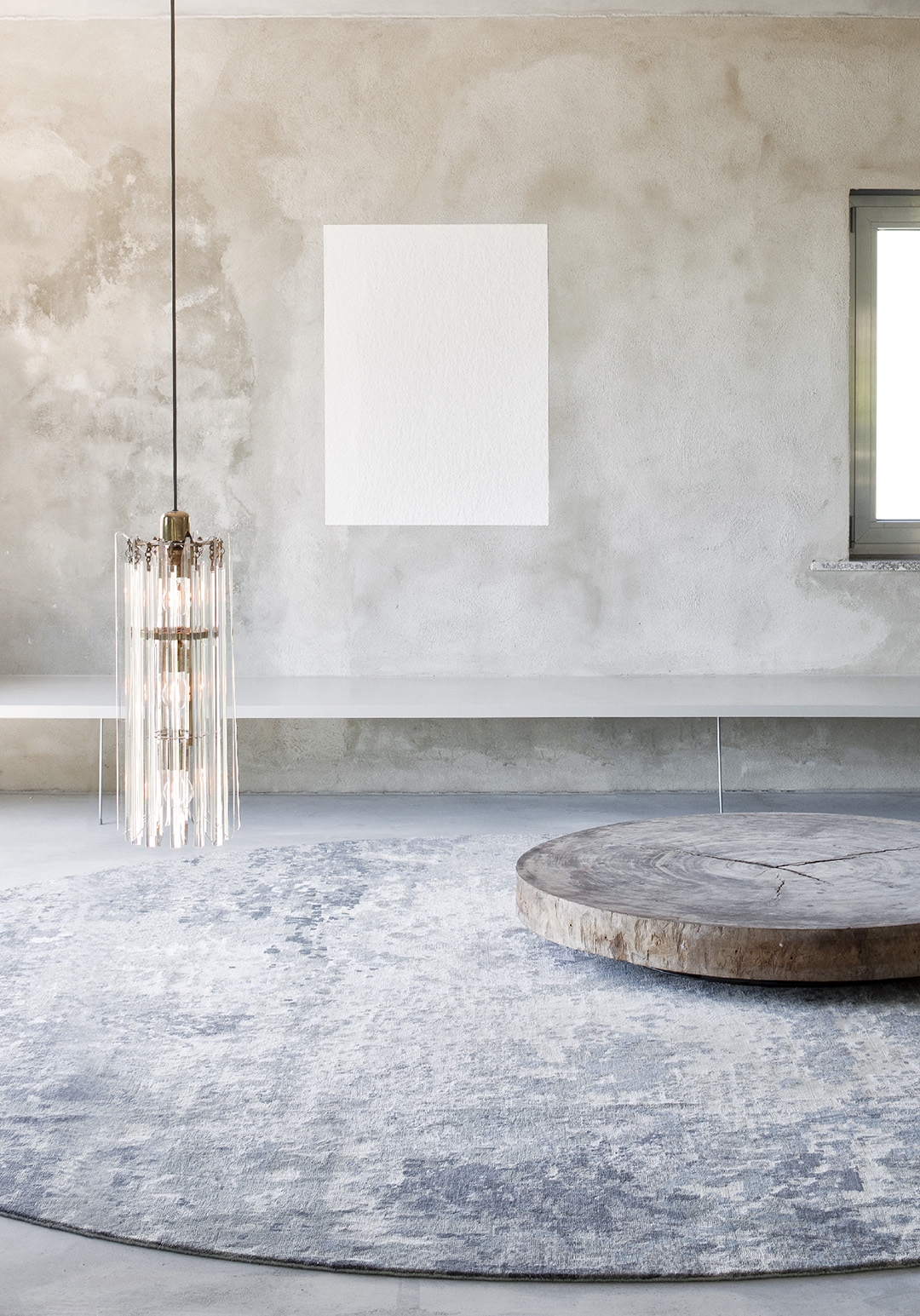 DESCRIBE YOUR CREATIVE PROCESS. WHAT ARE THE RECURRENT STEPS TO CREATE A NEW RUG COLLECTION OR DESIGN?
F – It all starts with a pang of inspiration. This can come from a lot of things, an ethnic cloth, a wonderful garden, a song you hear on the radio, a movie with a surprising set design, an exhibition, or a great illustration.
We are big fans of colours and colour combinations, but at the same time we are also crazy about materials and how a design can completely change when combined with either another material or a different weaving technique. We start with a sketch, sometimes drawn by hand, sometimes developed digitally. If the idea translates well onto the paper, then we workshop our idea to find out if it can be achieved in production with our weavers. From here, we focus on selecting colours for sampling to see how our idea looks with the selected materials. Mostly we change things a bit to come closer to our original vision, sometimes samples show a surprising and unexpected effect that we love, and then we rework the design based on actual made pieces. Anything is possible. Sometimes a new design is born easily, sometimes it takes years, and sometimes an idea never becomes a rug.
"

It all starts with a pang of inspiration. This can come from a lot of things, an ethnic cloth, a wonderful garden, a song heard on the radio, a movie with a surprising set design, an exhibition or a great illustration.
– Franziska Reuber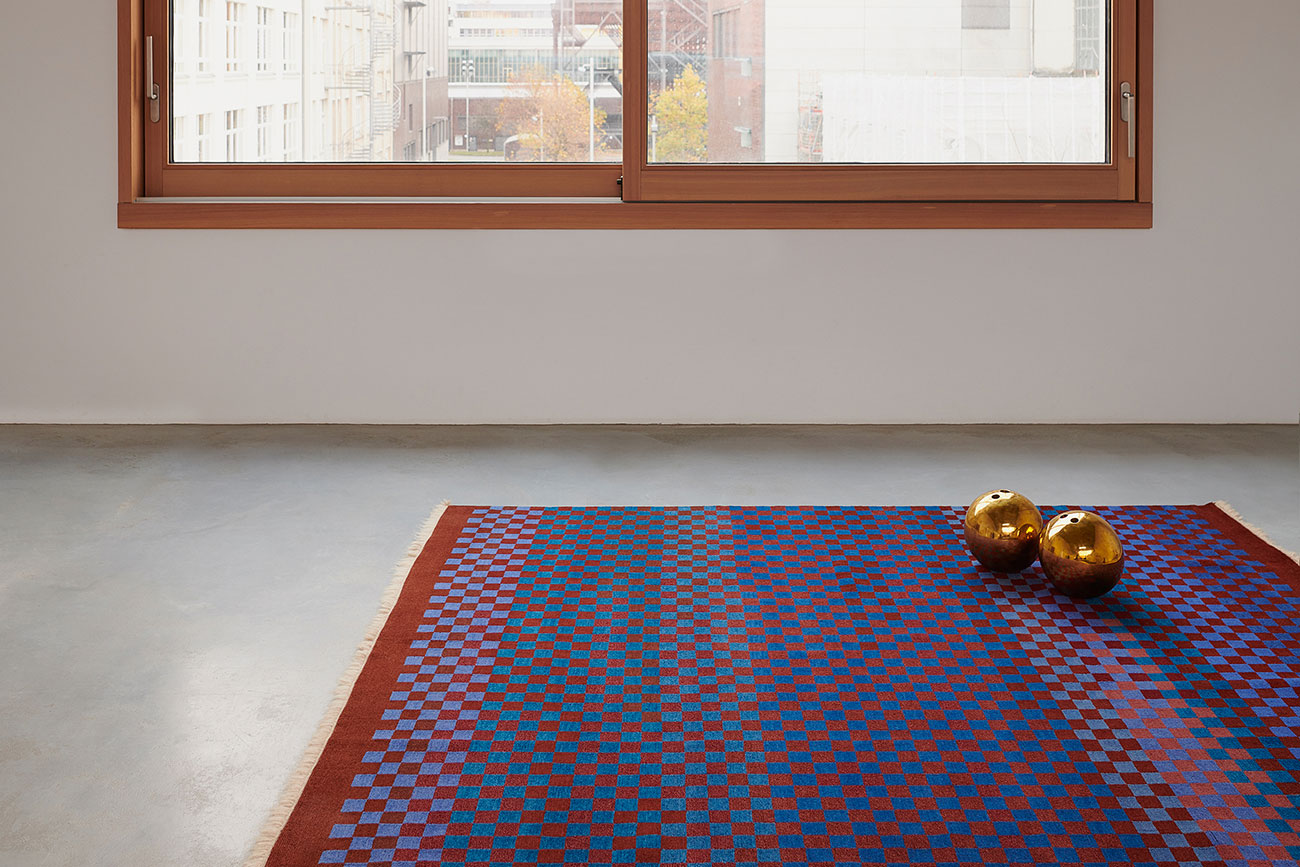 WHAT PART OF THE PROCESS (FROM CONCEPT TO RUG DELIVERY) EXCITES YOU THE MOST?
B – The moment when we unpack a new rug design for the first time!
F – Selecting colours. I love to combine colours and texture and to imagine how it will look as a finished piece. It's almost like cooking!
ARE THERE ANY PRODUCTION / MANUFACTURING TECHNIQUES FOR RUGS IN YOUR RANGE WHICH HELP SET YOU APART FROM OTHER DESIGNERS AND MANUFACTURERS ?
F – We have both studied fine art, we are crazy about interior design, and really appreciate the details that a unique handmade item can bring to a space. When it comes to our rugs, we always keep the craftsmanship at the forefront of our minds. No matter what the design or colour, we want our customers to see the beauty of a handmade rug and the skill that went into creating such an item. At least half of our design processes are focused on these details of actual production, and then the other half is design and colour combinations. Less and less people are trained in the area of rug production, so we need to keep those who are exceptionally skilled and experienced at the front of people's minds when they look at each finished rug.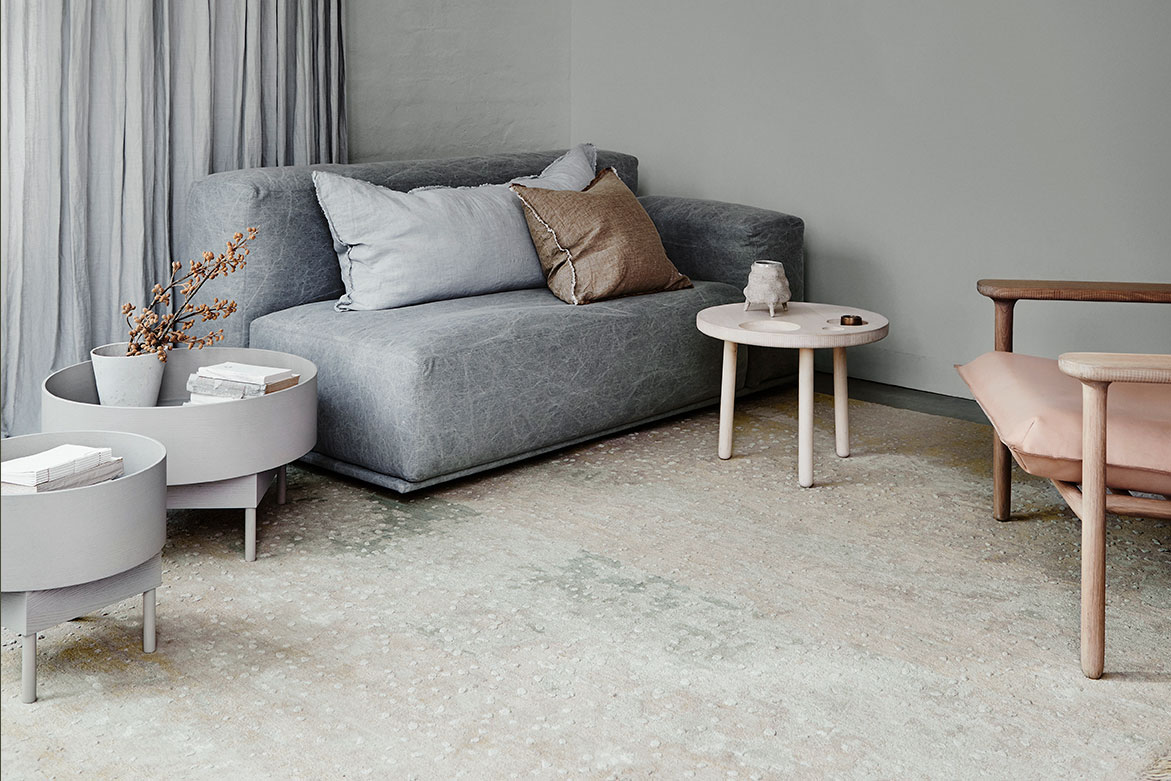 OUT OF ALL YOUR DESIGNS, WHICH IS YOUR FAVOURITE RUG / COLLECTION AND WHY?
B – Homeland, from our Stripes collection. Each rug is one of a kind because we use left-over yarn and the weavers are allowed to choose the design themselves. Three weavers work side by side and the placement of colour and thickness of each stripe is decided by each individual weaver. Even though each panel of the rug is made using the same material and colours, each section is unique and reflects the craftsmanship that goes into each rug.
F – Fantaisie Impromptu Red. I have it in my home and nearly every day I find a new part of the design or colour to appreciate. The design, colour, and material are a perfect match.
WHAT/WHO ARE YOU CURRENT INSPIRATIONS AND WHY?
B – At the moment it's the Bauhaus movement. The colour palette of our upcoming collection has been inspired by the 100 Year Anniversary of the Bauhaus.
WHAT IS NEXT FOR REUBER HENNING? DO YOU HAVE ANY INSIGHTS INTO UPCOMING COLLECTIONS OR NEW MANUFACTURING CONCEPTS THAT YOU CAN SHARE?
F – We are currently focusing on a sub-label for our range which is only about the beauty of colour. We are trying to highlight the simplicity and the effect that colour has in a space. This range will be entirely custom made to size and is aiming to compliment uncomplicated interiors.