Philosophy
Leveraging decades of rich heritage, Halcyon Lake is grounded by a philosophy that is both contemporary and timeless. With a forward-thinking and global outlook, we source and present collections that honour and respect the artistry of rug making whilst being relevant to today's market.
As a long-standing family business, integrity, honesty and transparency are our core values, reflecting our commitment to deliver a product and service of the highest quality and a desire to establish long-term relationships with our clients whilst making a difference in the lives of our artisan makers.
Driven by design integrity and timeless craft, we see our investment in quality product as an investment in the sustainability of this important but diminishing industry.
"
"The focus has always been to discover and share the incredible skill and technique of craftspeople from the world over. That drives us to search for new and beautiful products."

 
– Director, David Kiely
Story
It all started with Berber carpet.
Halcyon Lake was established in 1984, however the company's true beginnings were in 1973 with the founding of Berber Carpets International, a flooring business run by Noel Kiely who first discovered and brought Berber carpets to Australia. Berber carpet was a resounding success across the country, leaving a lasting impression on the interior design industry still evident to this day. Almost 20 years after the establishment of Berber Carpets International, Halcyon Lake was founded due to an increasing demand for rugs in a similar style and texture to the Berber carpet. Fuelled by passion and a commitment to quality, our family business is now in its fifth decade of trade.
Halcyon Lake's rich heritage has helped forge long-lasting relationships with makers and manufacturers all around the world, some of whom we still work with today. The quality of their processes and finished products is impeccable – we're honoured to share their histories, traditions and artistry.
Showroom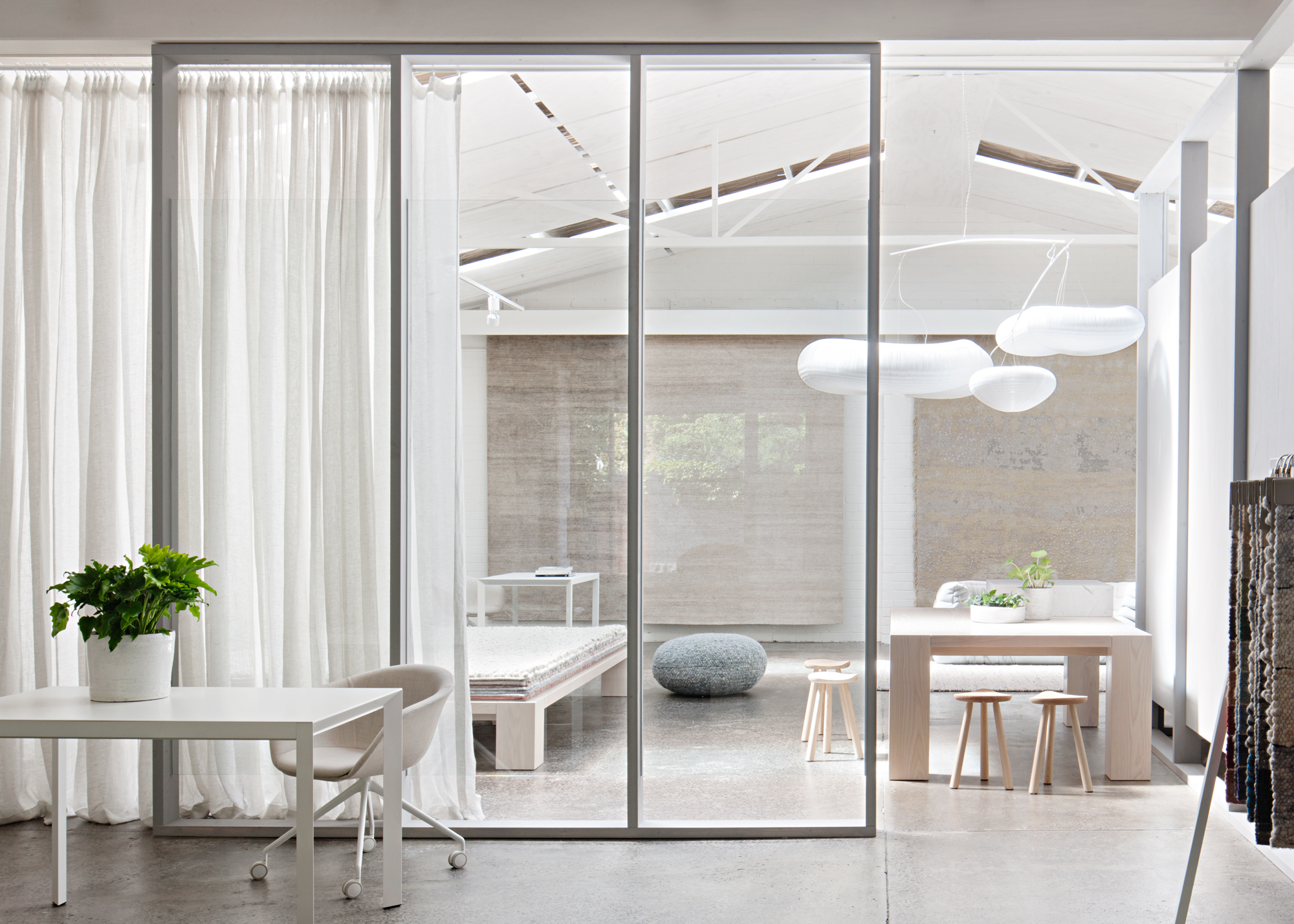 Melbourne
Opening its doors in 2017, the Melbourne showroom located in Richmond's shopping precinct is a true reflection of Halcyon Lake's enduring style. Designed by esteemed design firm Hecker Guthrie, the converted warehouse showcases a wide range of rugs and carpets readily available along with an extensive selection of samples for custom orders.
Open 6 days a week to the public and industry professionals alike, it is the perfect gathering point to discuss ideas and possibilities for a specific project. Our team of consultants are able to help you with material, size and colour selection.