Back in 2016, Halcyon Lake Director David Kiely and Creative Director Amandine Ringot first discovered the incredible rugs from Sardinian maker Mariantonia Urru at Domotex, a trade fair in Germany. Their unique texture and incredible craftsmanship immediately caught their eyes and Halcyon Lake went on to forge a strong relationship with Mariantonia Urru over the years, despite both company directors not being able to speak each other's language!
In July last year – when travel was still possible – David and Amandine had the opportunity to visit Mariantonia Urru's weaving workshop in Samugheo, a small village in central Sardinia with a rich history in textile production. Armed with a camera, Amandine documented this inspiring visit.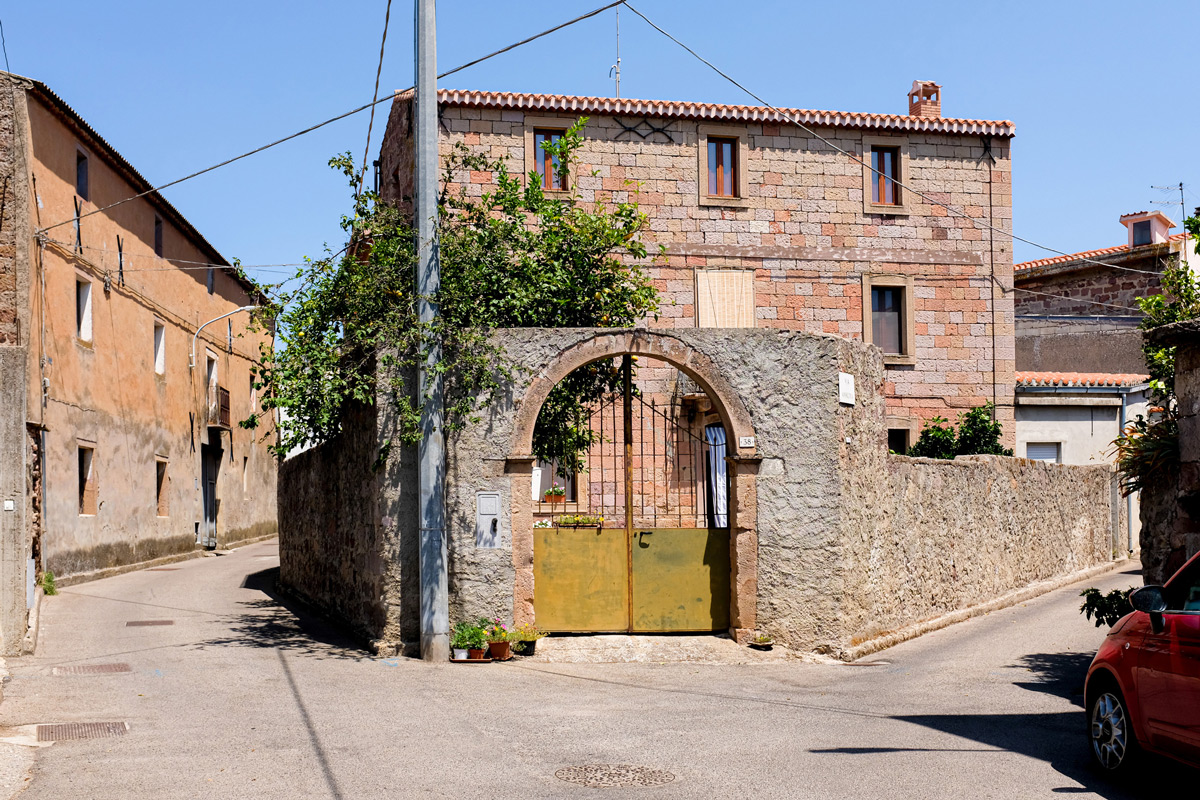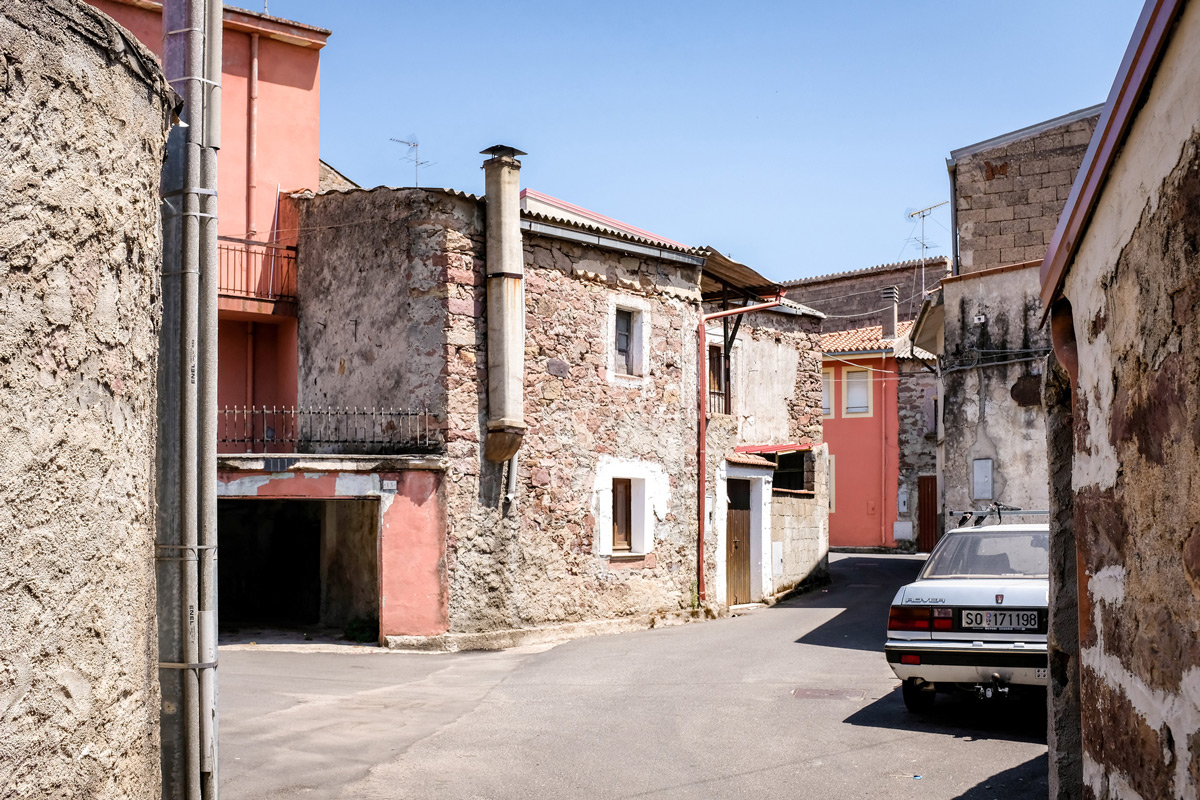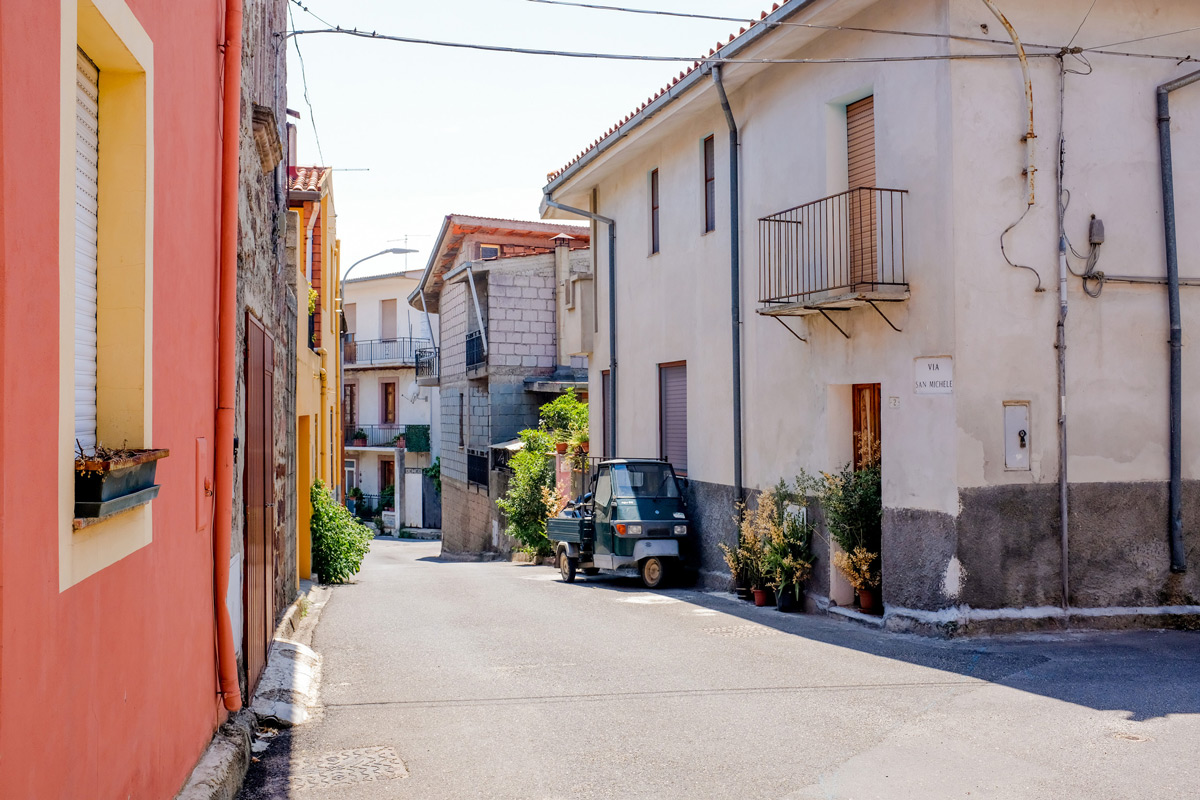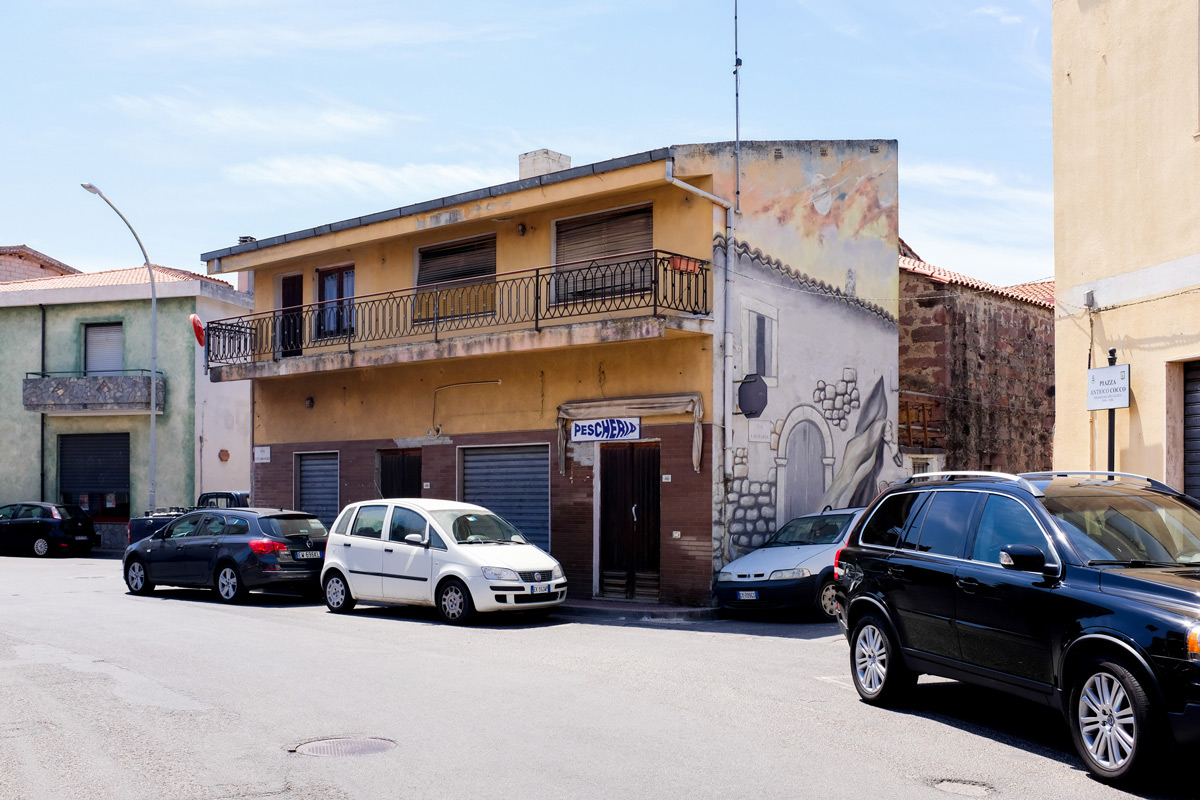 Prior to meeting Mariantonia Urru, I had pictured Sardinia as an island mostly known for its pristine beaches, breathtaking crystal-clear blue waters and as a celebrity hotspot.
While there is no doubt that the coastline harbours some of the most beautiful beaches in the world, there is so much more to the island than meets the eye. Working with Mariantonia Urru brought  a new perspective of Sardinia, one that is steeped in rich history, heritage and tradition.
Established in 1981, Mariantonia Urru's headquarters and textile workshop are nestled in the remote steep hills of the Oristano province in the small village of Samugheo. With a population of around 3000 people, the town is renowned for keeping its incredible textile heritage alive, where traditional techniques are handed down from generation to generation.
Today considered Sardinia's hand-weaving capital, Samugheo is home to approximately 20 textile workshops or 'Laboratorio Tessile' as the locals call them – 'Textile laboratory' – and two insightful exhibition spaces/museums dedicated to the local textile production.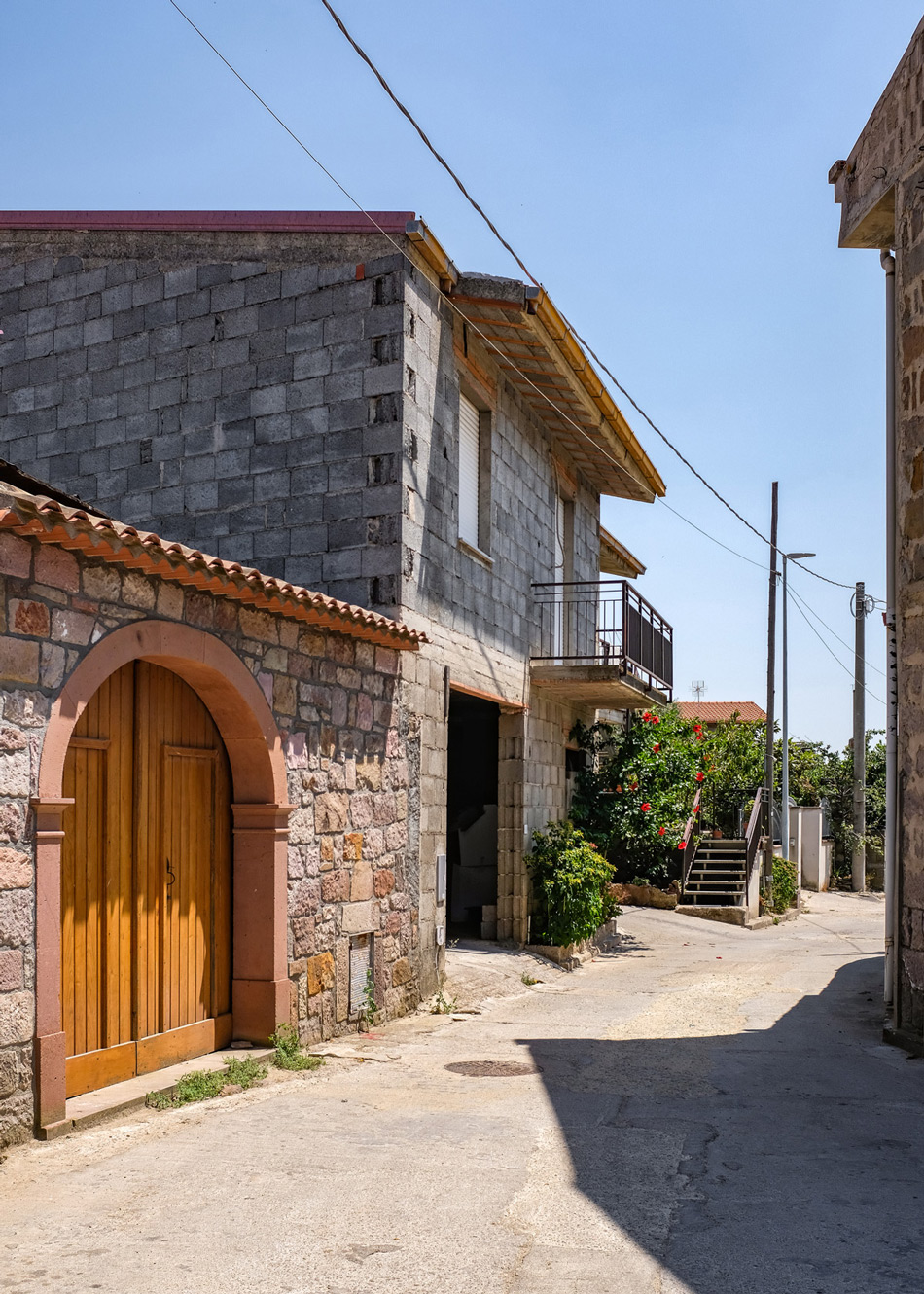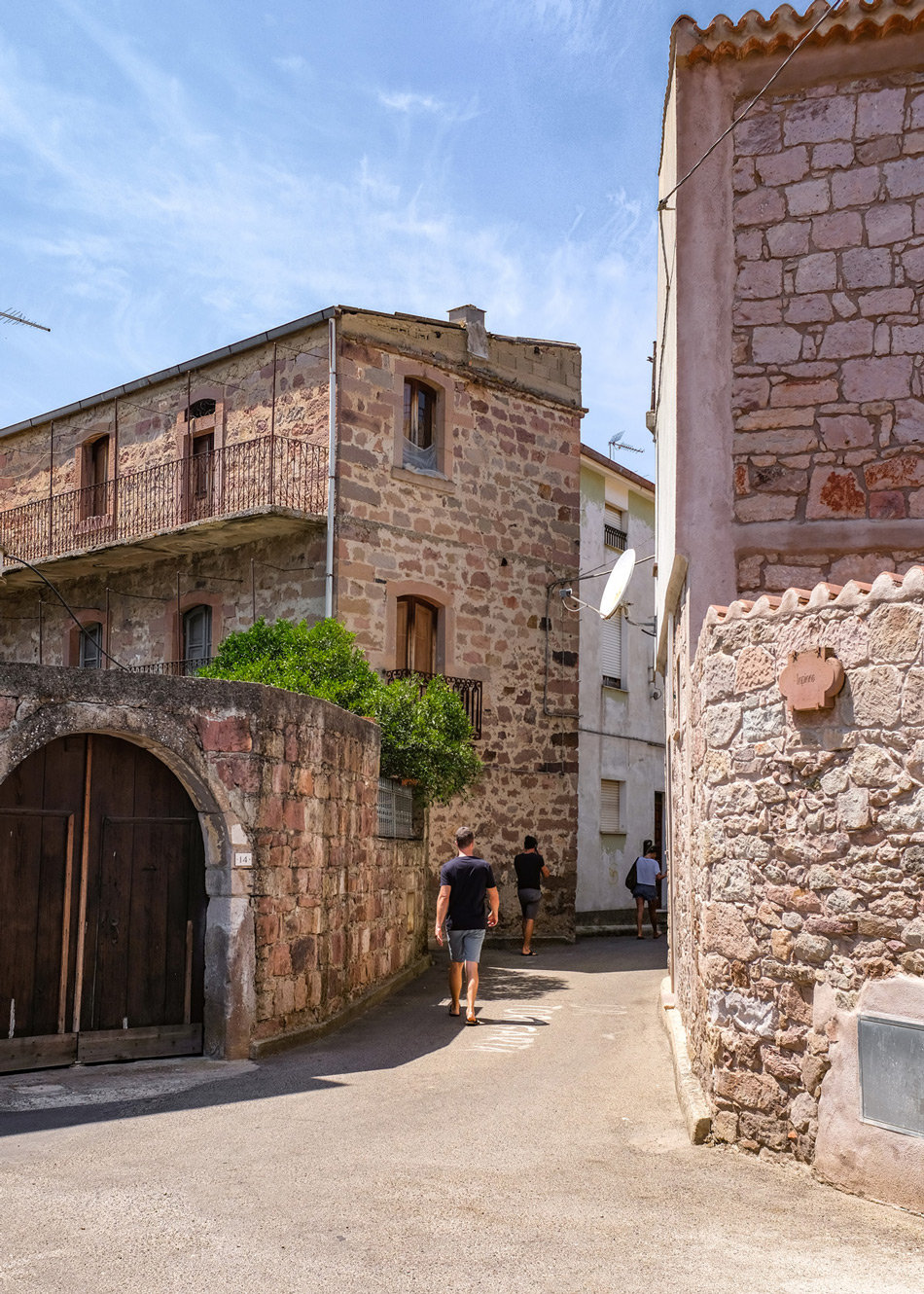 Arriving into town, we were warmly welcomed by Giuseppe and Antonello Demelas, two of Mariantonia Urru's four sons who are all actively working in the family business. Antonello also happens to be the town mayor and is a driving force behind promoting and preserving the textile heritage of Samugheo.
With its narrow winding streets and stone houses typically built with local Trachyte, a red-hued volcanic rock similar to granite, the town has a historic and rustic feel. Old European cars and bright coloured walls weathered by the sun punctuated our walking tour, giving the village an authentic charm as if it had been untouched by the modern world.
It goes without saying that everyone knows everyone in Samugheo and we could feel a real sense of community there. I have fond memories of watching the local kids playing soccer at 10pm at night followed by drinks until the early hours of the morning at the local sports club with Giuseppe and Antonello's family.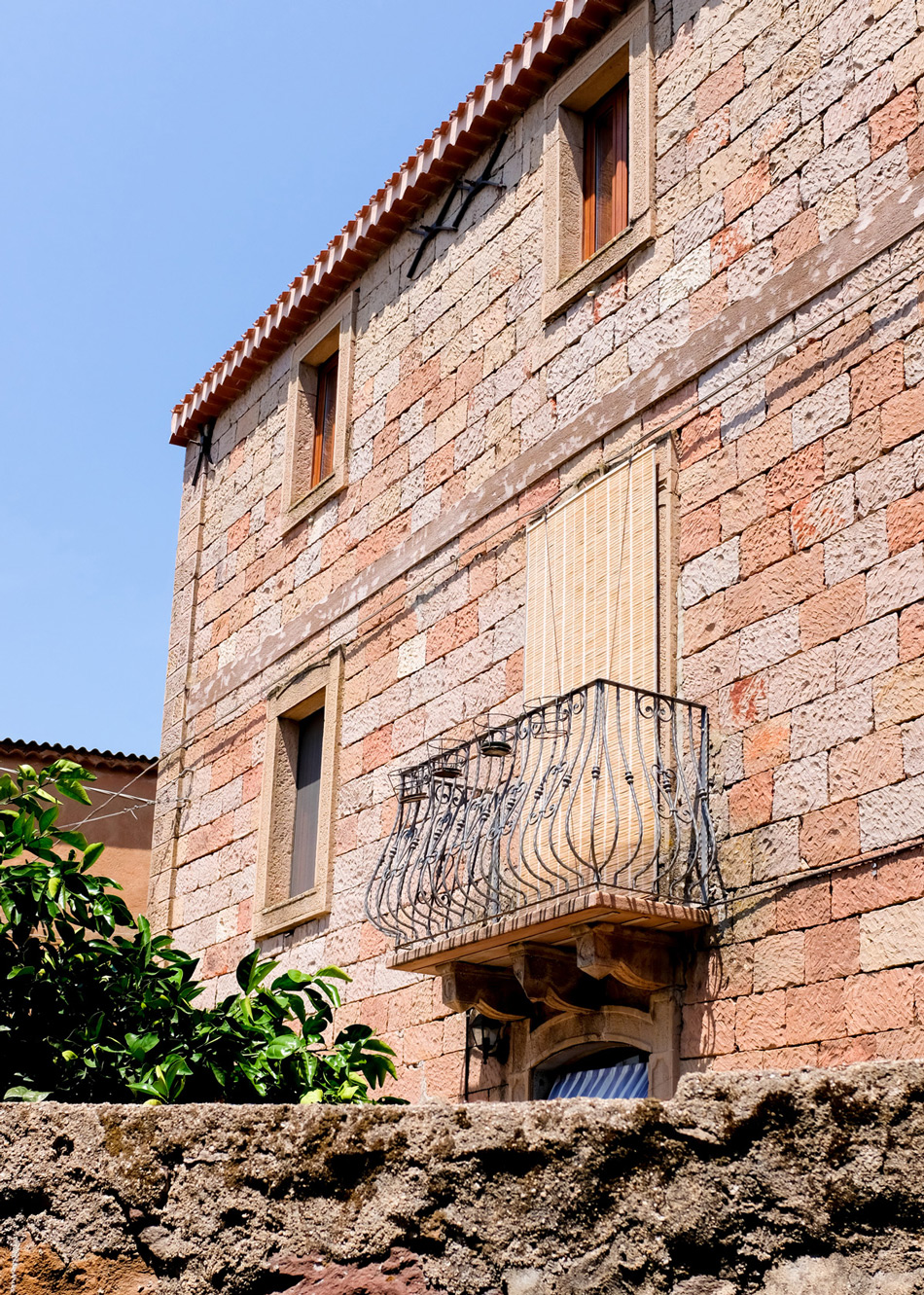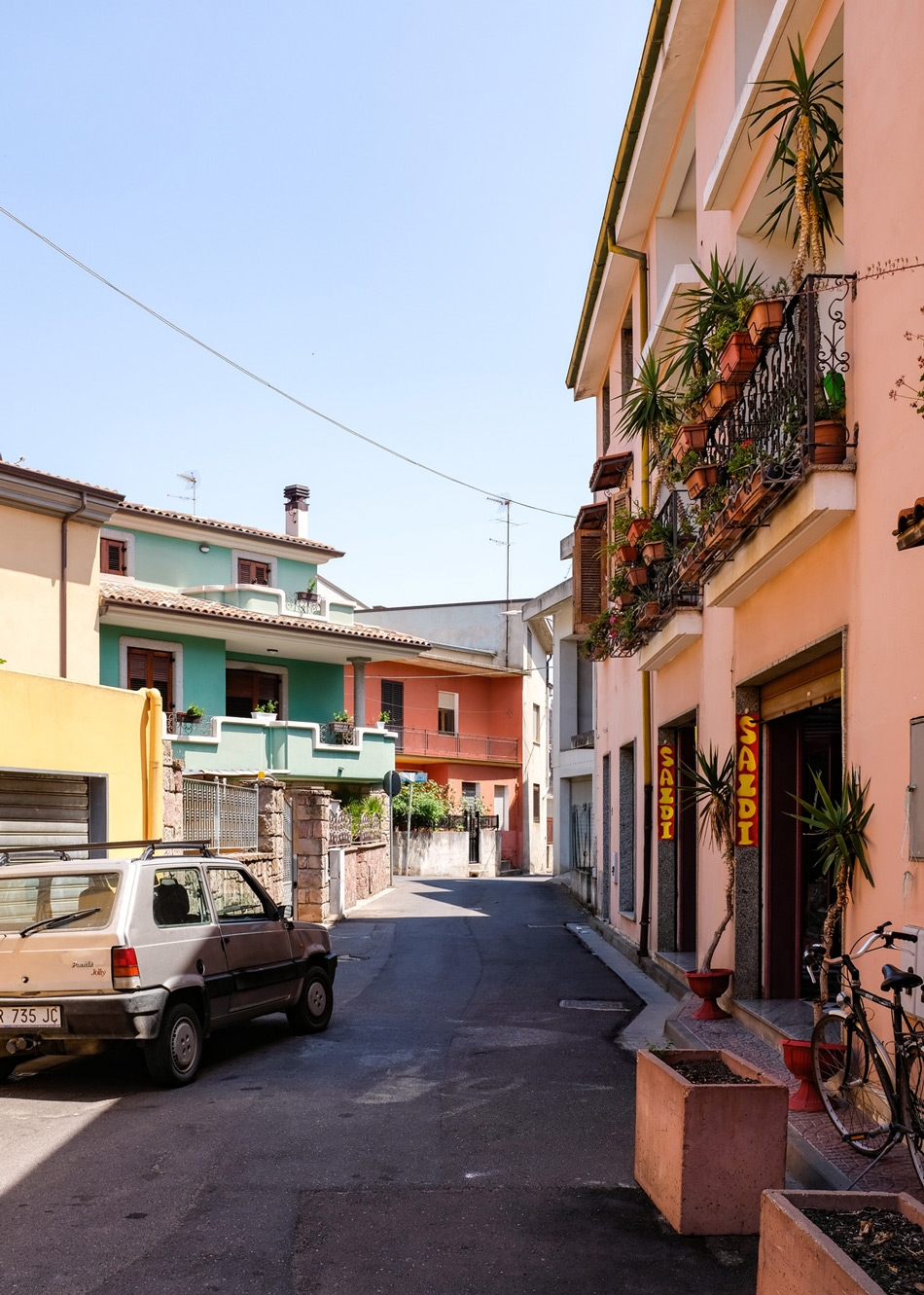 The next morning, after having our guest house's homemade tiramisu for breakfast, we headed to  the weaving workshop where we finally met Mariantonia in person. The workshop was busy and it was all hands on deck tending to custom orders.
As we walked in, Mariantonia entered carrying a large rug over her shoulder. Well into her 70's, she seemed to do it with ease, still passionately involved in the business. It was amazing to see a few of the first rugs she ever made and listen to her explain how the techniques have remained unchanged.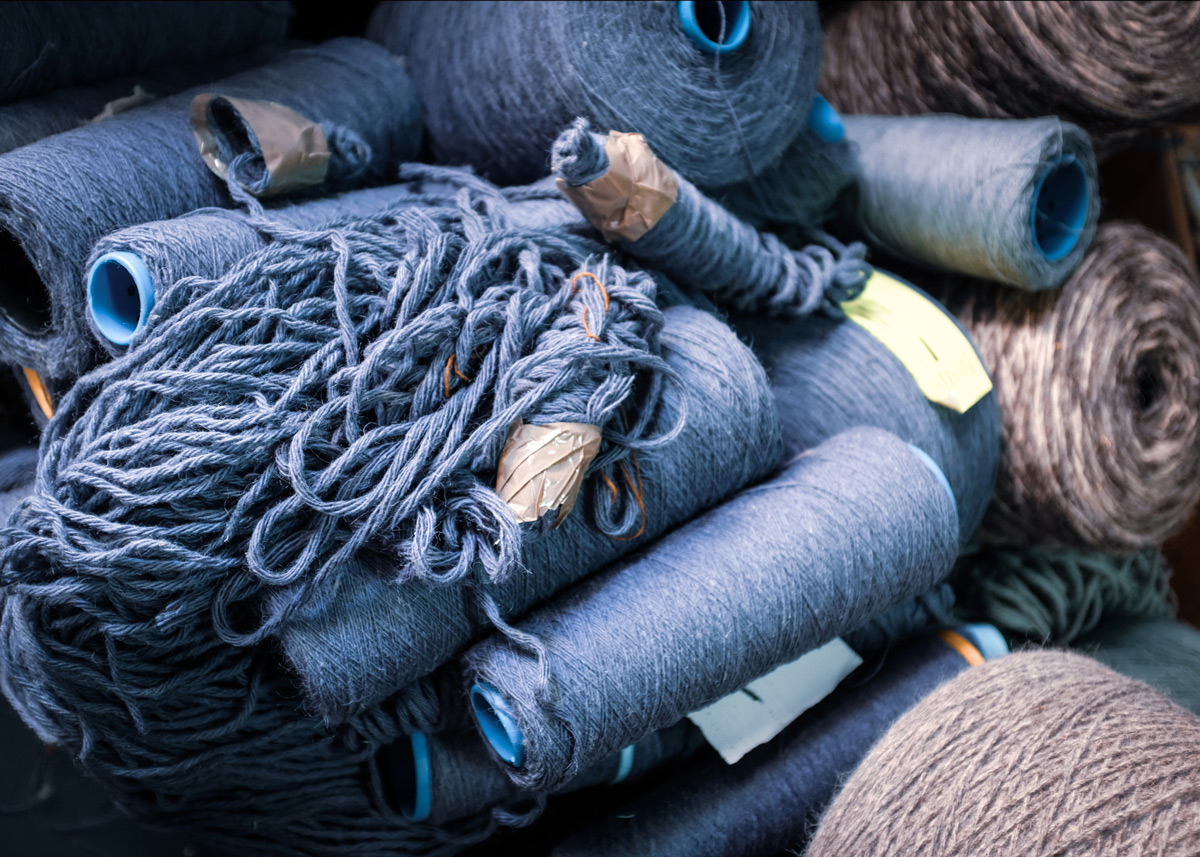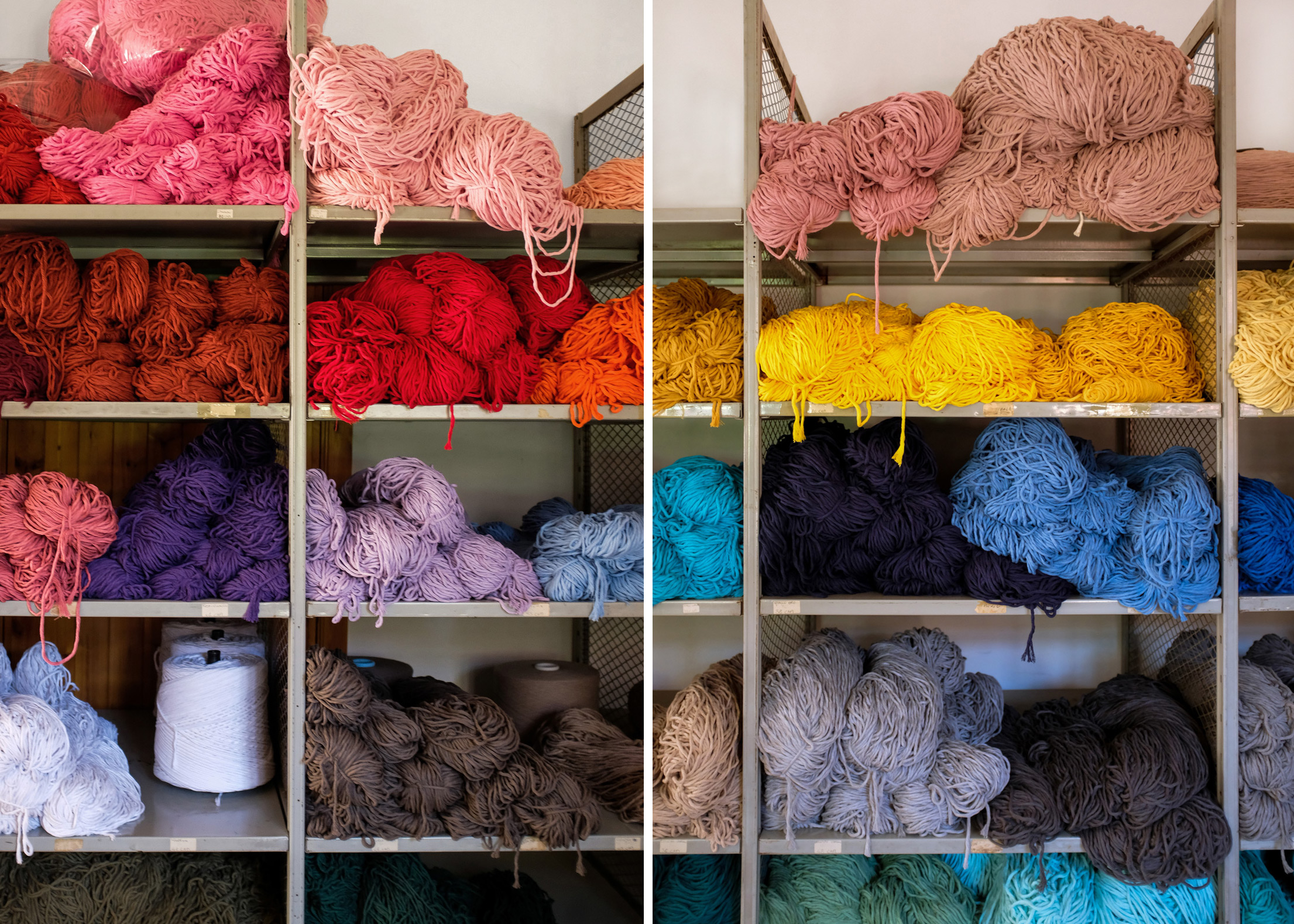 Our first stop was the yarn rooms – where it all begins.
The workshop produces their own yarn from raw materials including wool, cotton, linen and silk threads. Sardinian wool makes up 80% of Mariantonia Urru's rugs and for that reason, local suppliers are selected by Mariantonia herself, literally from the sheepfolds, to ensure the highest quality possible.
While the washing, carding and dyeing of the wool is carried out by entrusted local contractors, the spinning is done in-house so the workshop can experiment with combining different fibers and colours. It allows them to devise tailored solutions for specific projects and custom made pieces.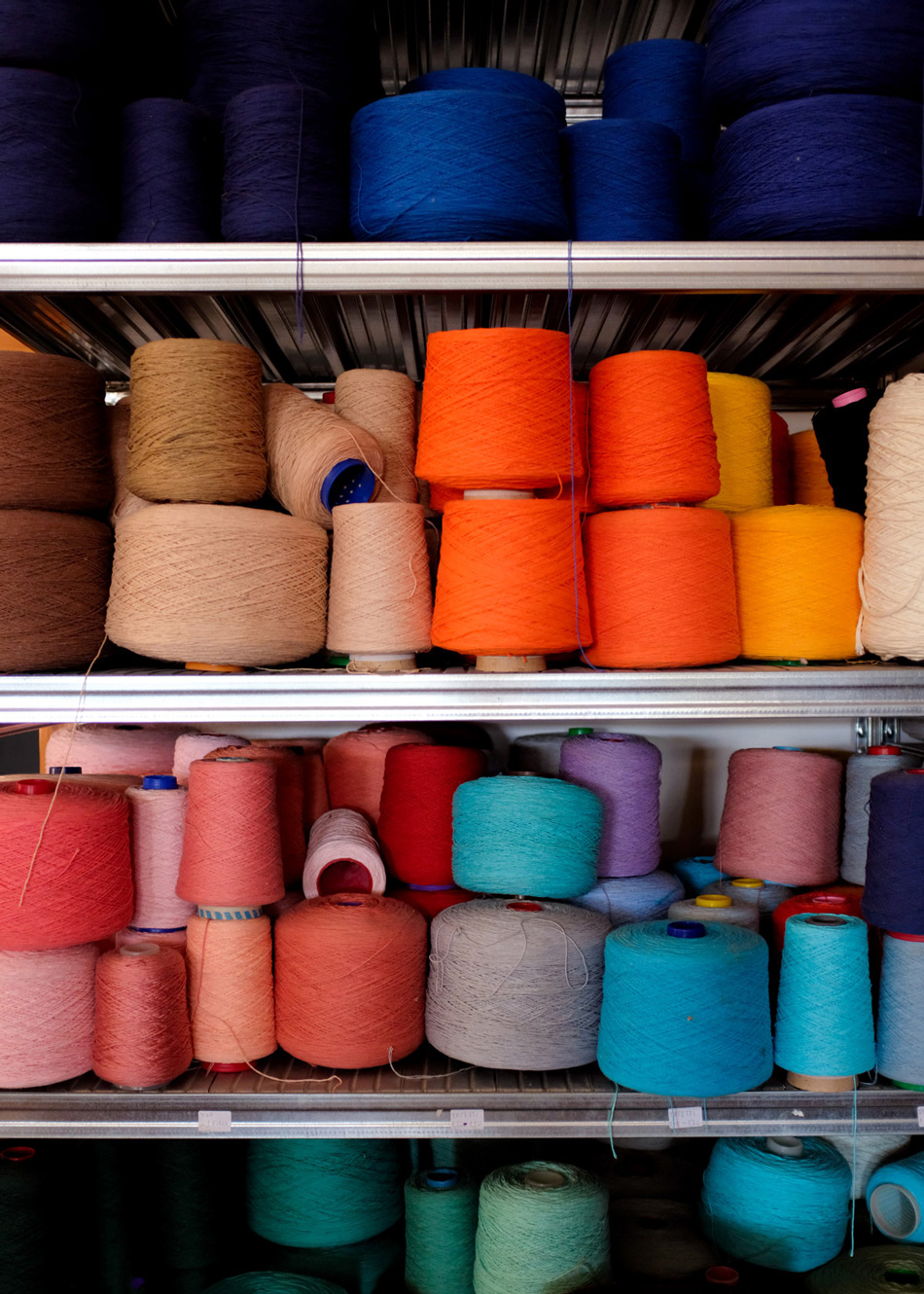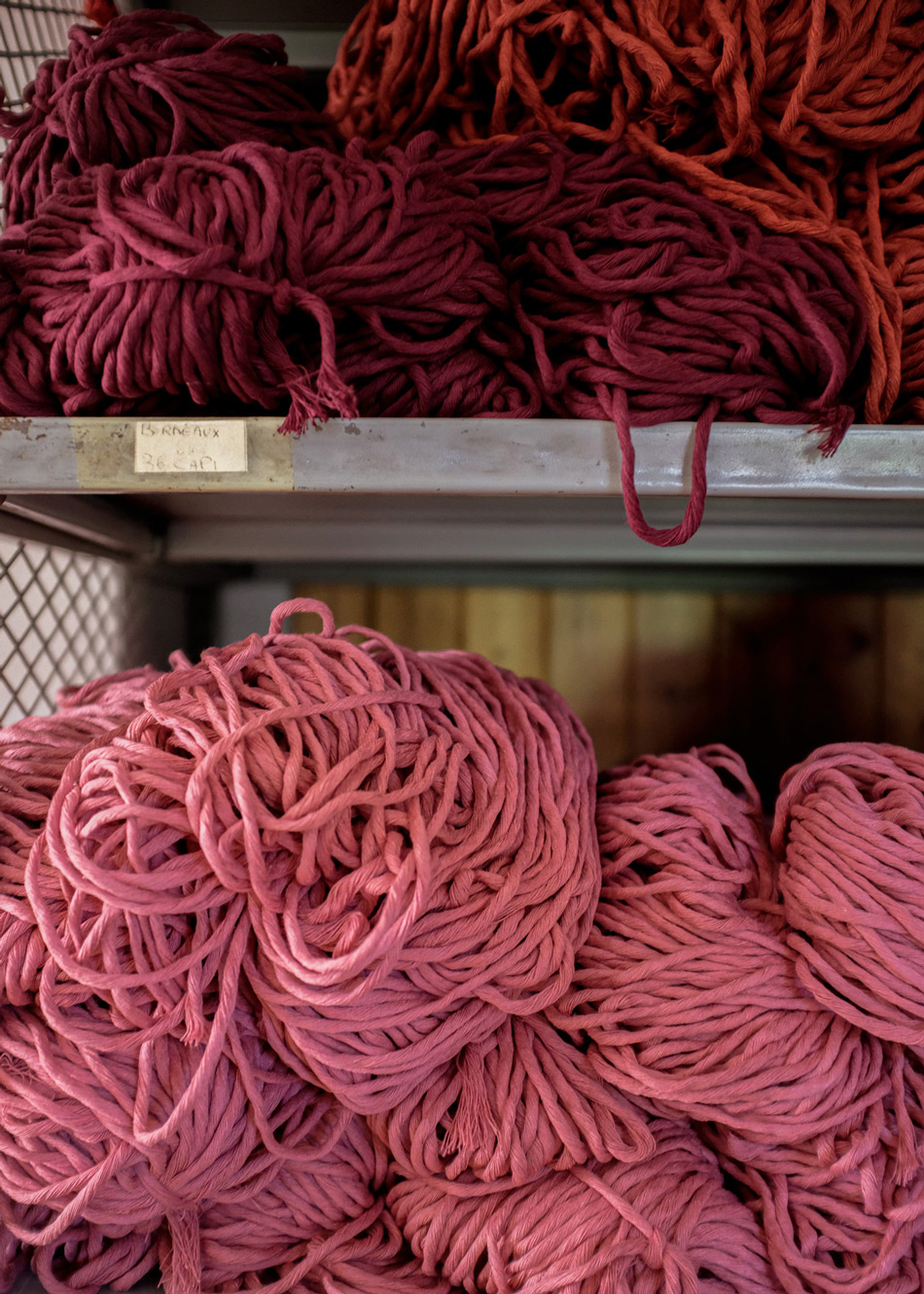 Before weaving can commence, the loom must be set up with what is called 'the warp'. It's the foundation of any textile or rug, and consists of an extensive set of threads stretched longitudinally under high tension. Getting an equal amount of tension on each and every thread is paramount to weaving a strong finished product and to do that, a warping frame is needed.
The size of the frame depends on the size of what is being woven, and for a company like Mariantonia Urru which produces large rugs and fabrics, an entire room is required to accommodate the warping frame.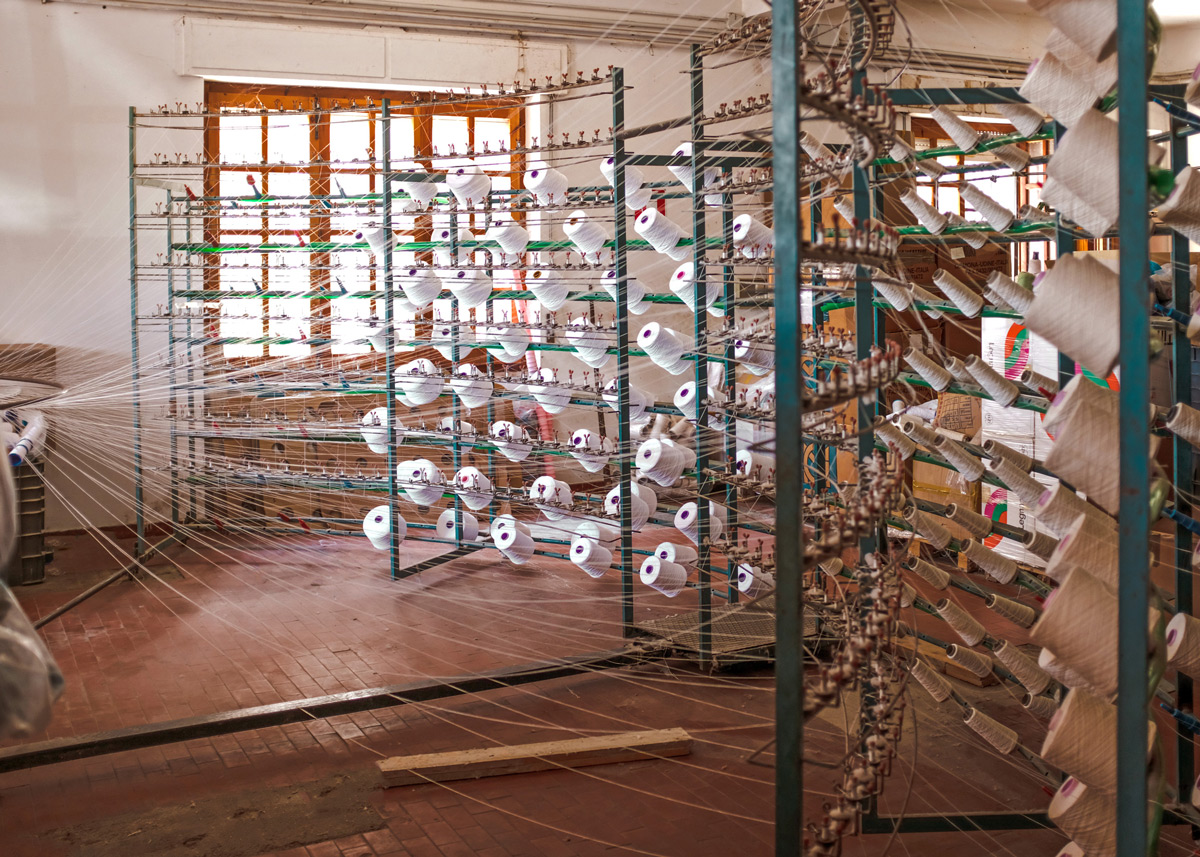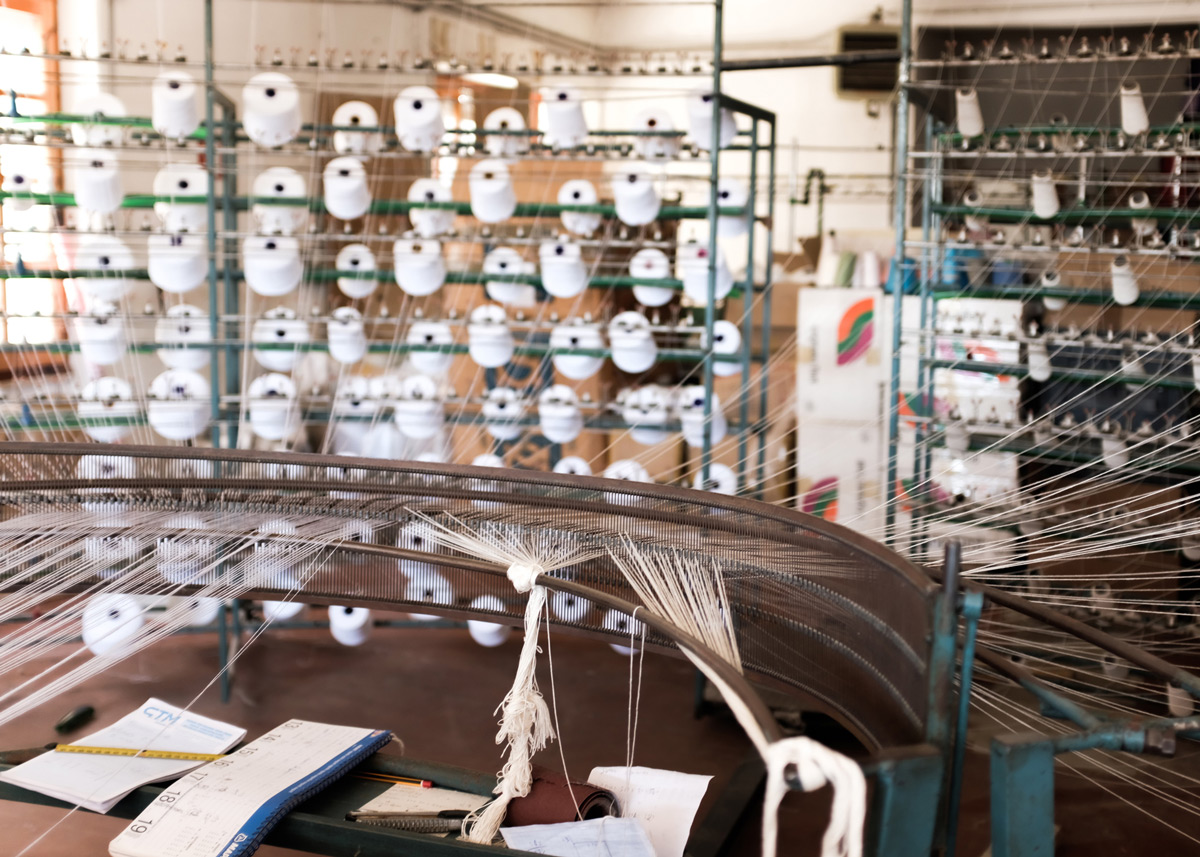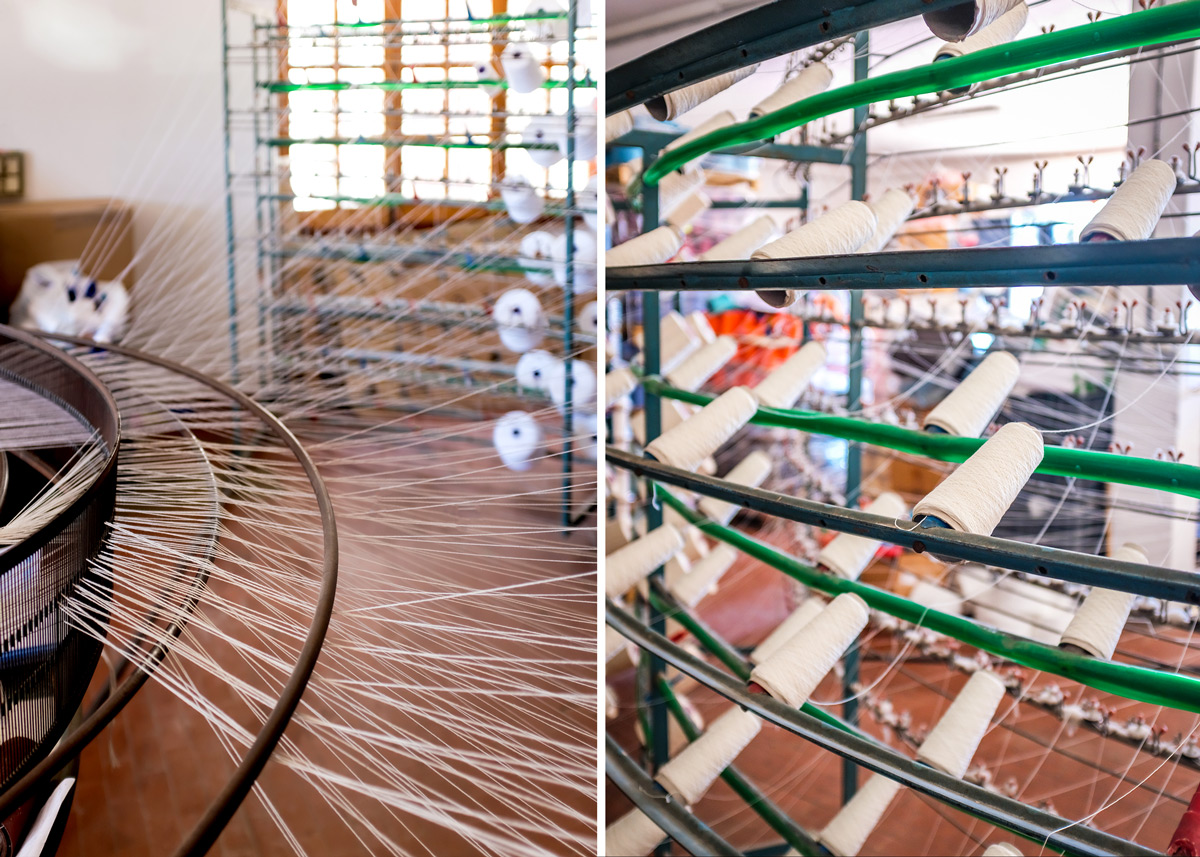 Once the warp threads have been prepared and set up tight on the loom, weaving can begin.
The workshop has approximately 25 weaving frames of varying sizes and purposes and most of the rugs are still woven on impressive, antique-like mechanical looms. These looms have been slightly altered to accommodate an automatic shuttle and beater bar that alleviates some of the physical manoeuvres of weaving.
Mariantonia Urru's rugs simply cannot be made industrially as no machines are able to reproduce certain techniques, materials and colours. Each design requires the dexterity and knowledge of an experienced weaver, imparting each rug with a unique, treasured handmade quality.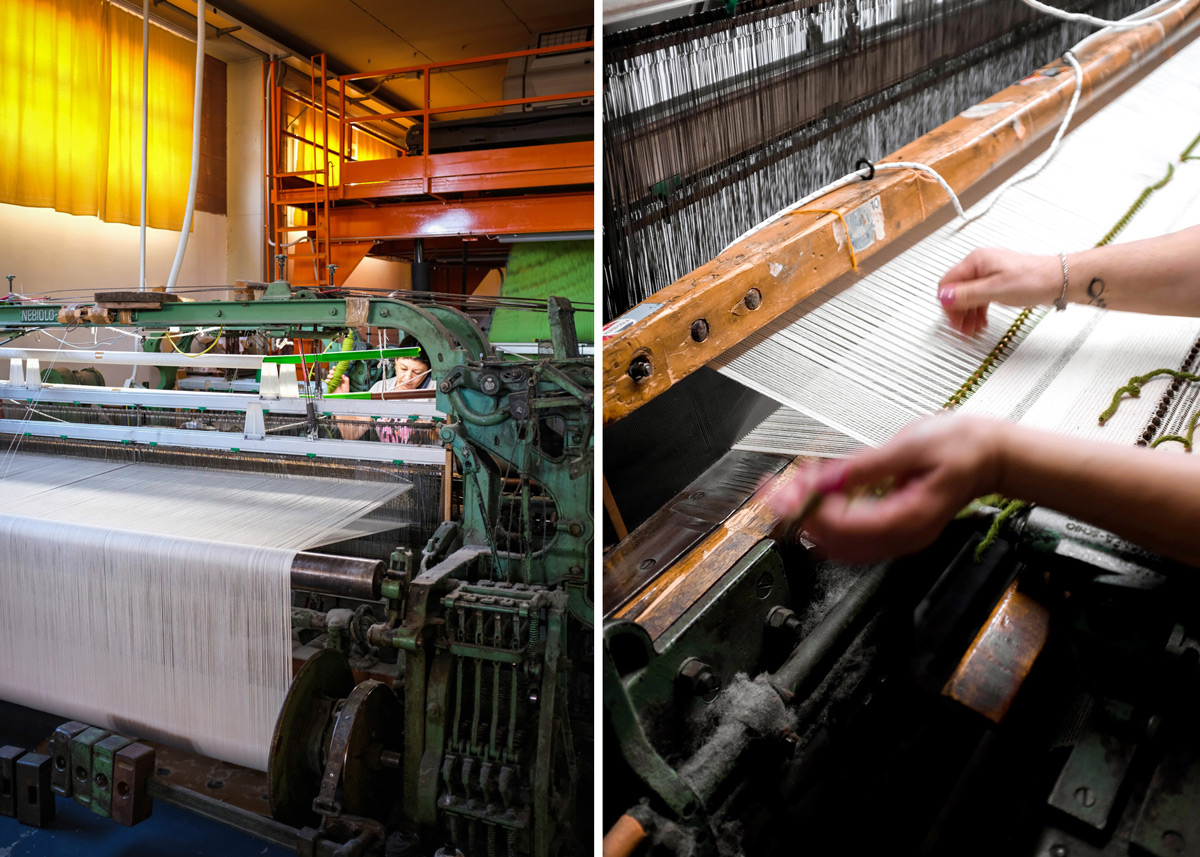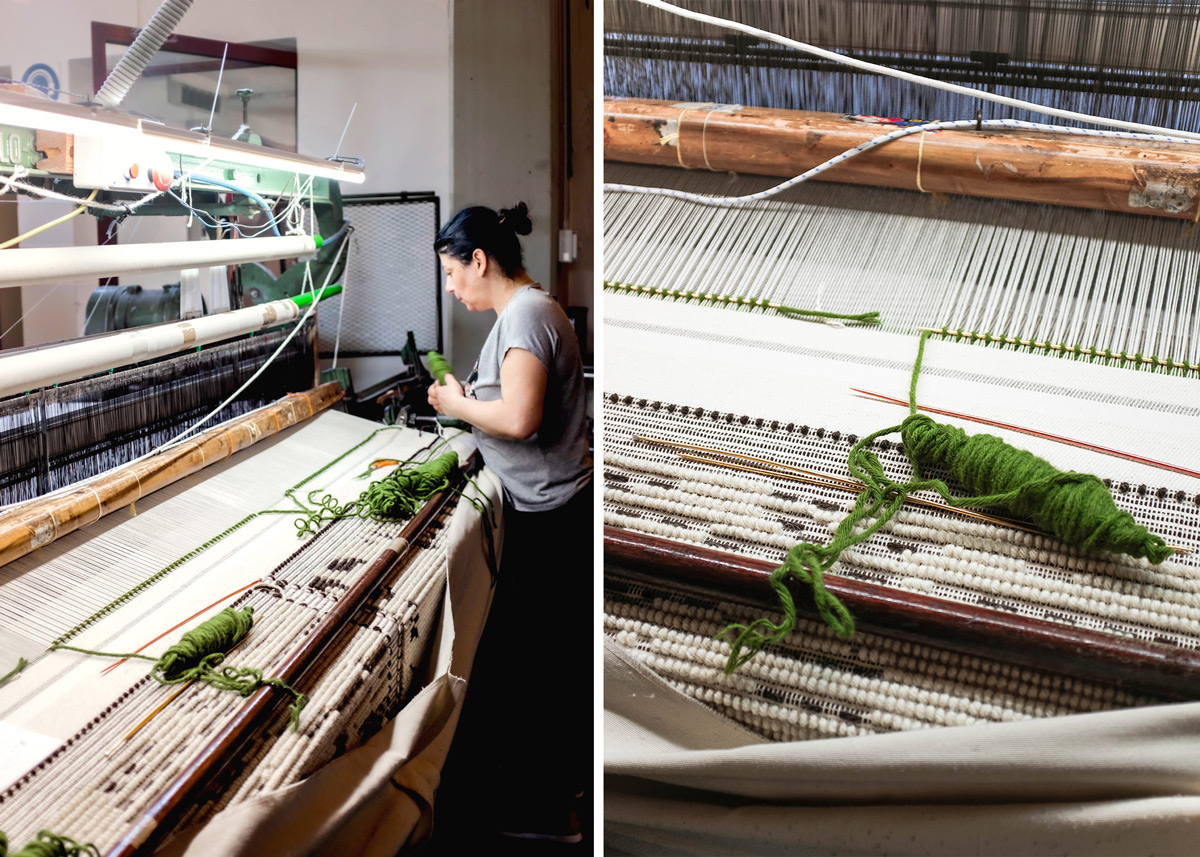 It takes at least 15 days to complete a small rug, though sometimes more depending on the complexity of the design. Traditional Sardinian weaving has a unique texture formed by small raised loops of threads called 'Pibiones', which means grape seeds in Sardinian dialect. It is a meticulously long process where the weaver has to follow a pre-designed pattern on graph paper,  weaving loops around a metal rod and counting each 'Pibiones' to ensure their correct placement.
Once off the loom, each rug is embroidered in silk with a code bearing the name of the designer, weaver, collection and the year of production. A certificate of authenticity also accompanies each rug.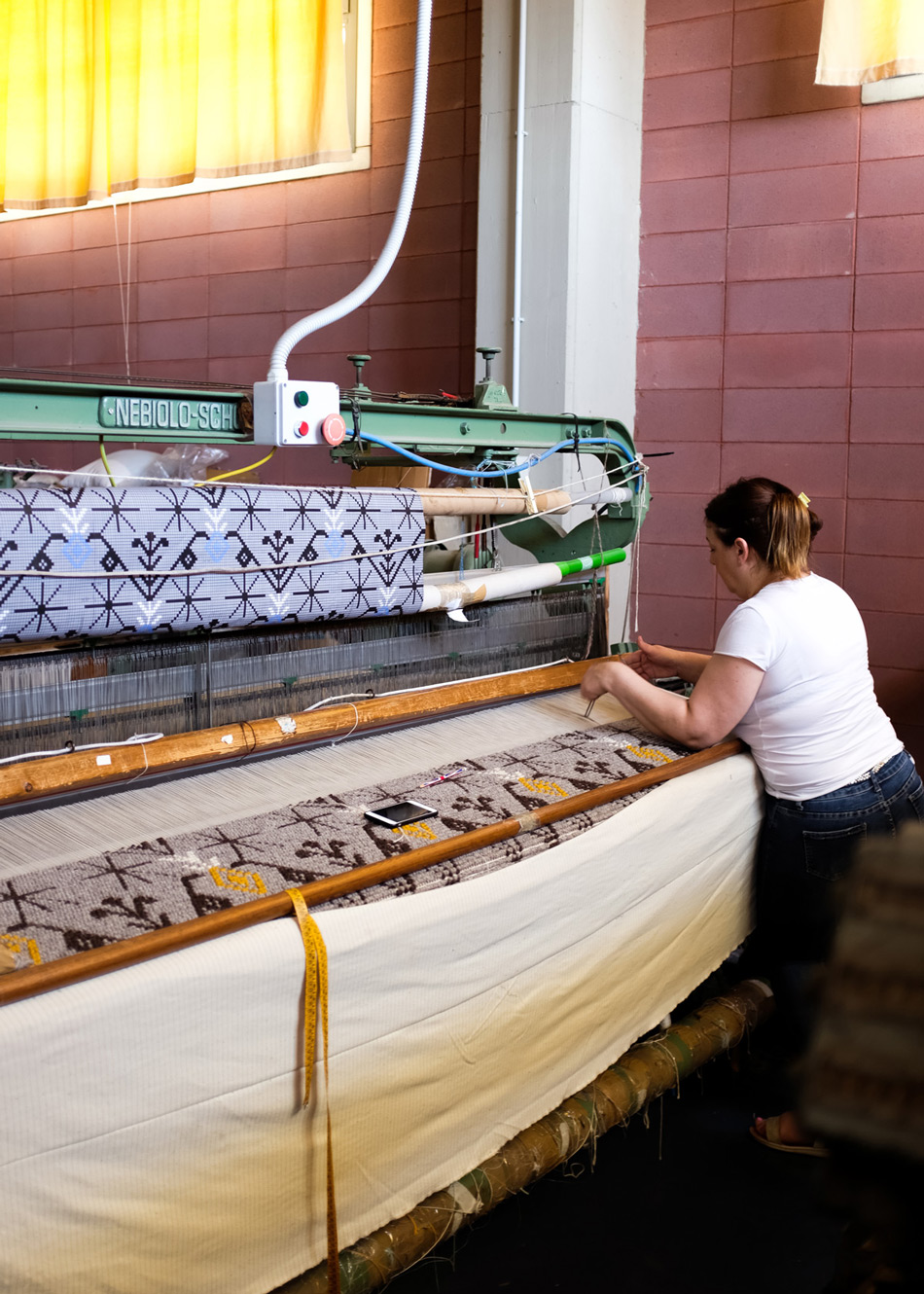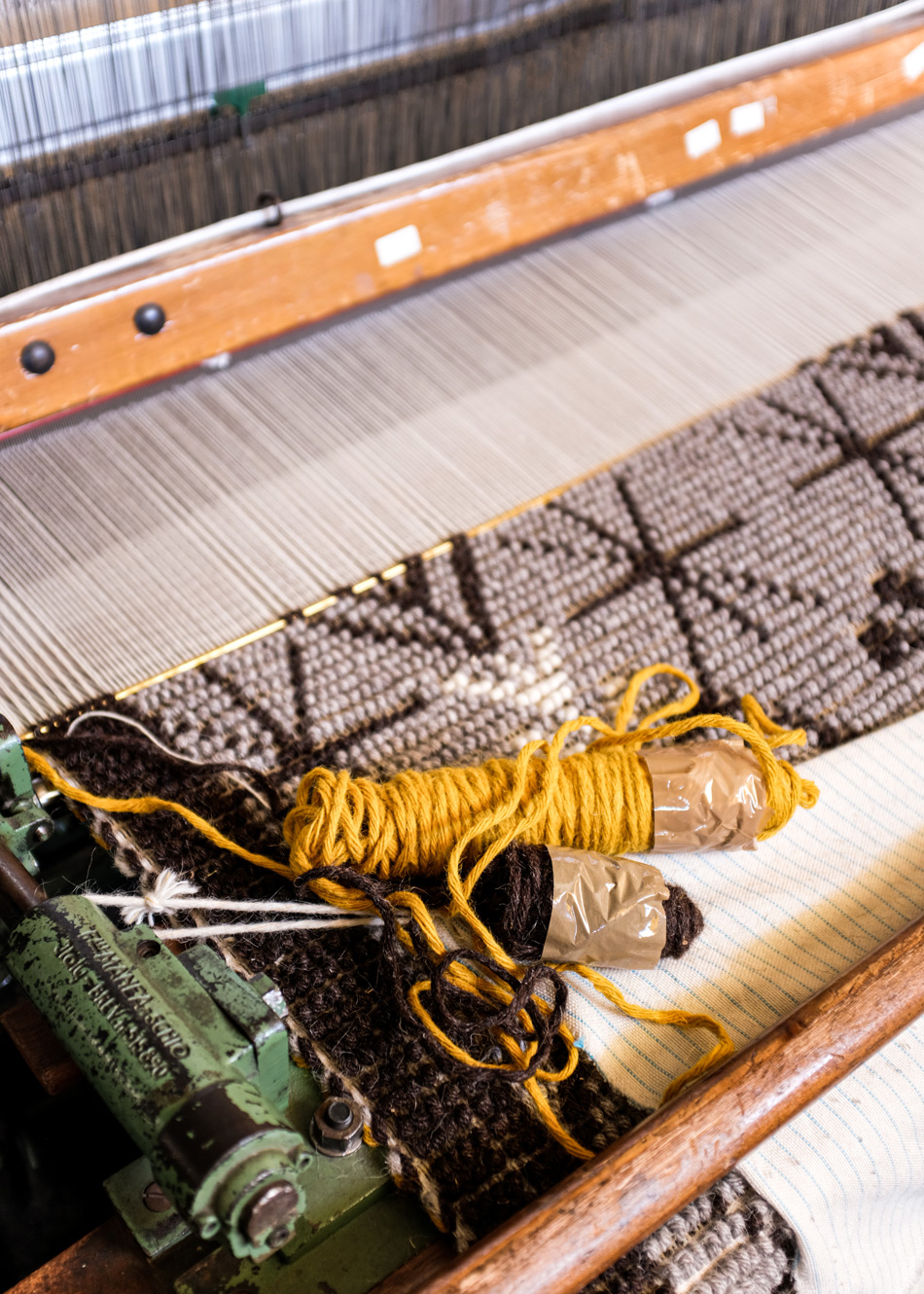 Under the guidance of Mariantonia Urru's sons, the company now collaborates with talented designers on new collections, many of whom are from Sardinia and have a strong emotional bond with the land.
By carefully reinterpreting traditional motifs into contemporary designs and preserving the stylistic language of Sardinian textiles, Mariantonia Urru seeks to bridge the gap between tradition and innovation in a sensitive, meaningful way. All Mariantonia Urru rugs speak of the place where they were crafted, carrying the ancestors' heritage and culture through their threads.
"

If tradition means something crystallised, firm, immobile, yes it is destined to perish. To keep the tradition alive, we need what always made it possible: we need transformation, innovation and communication between past and present.
– Mariantonia Urru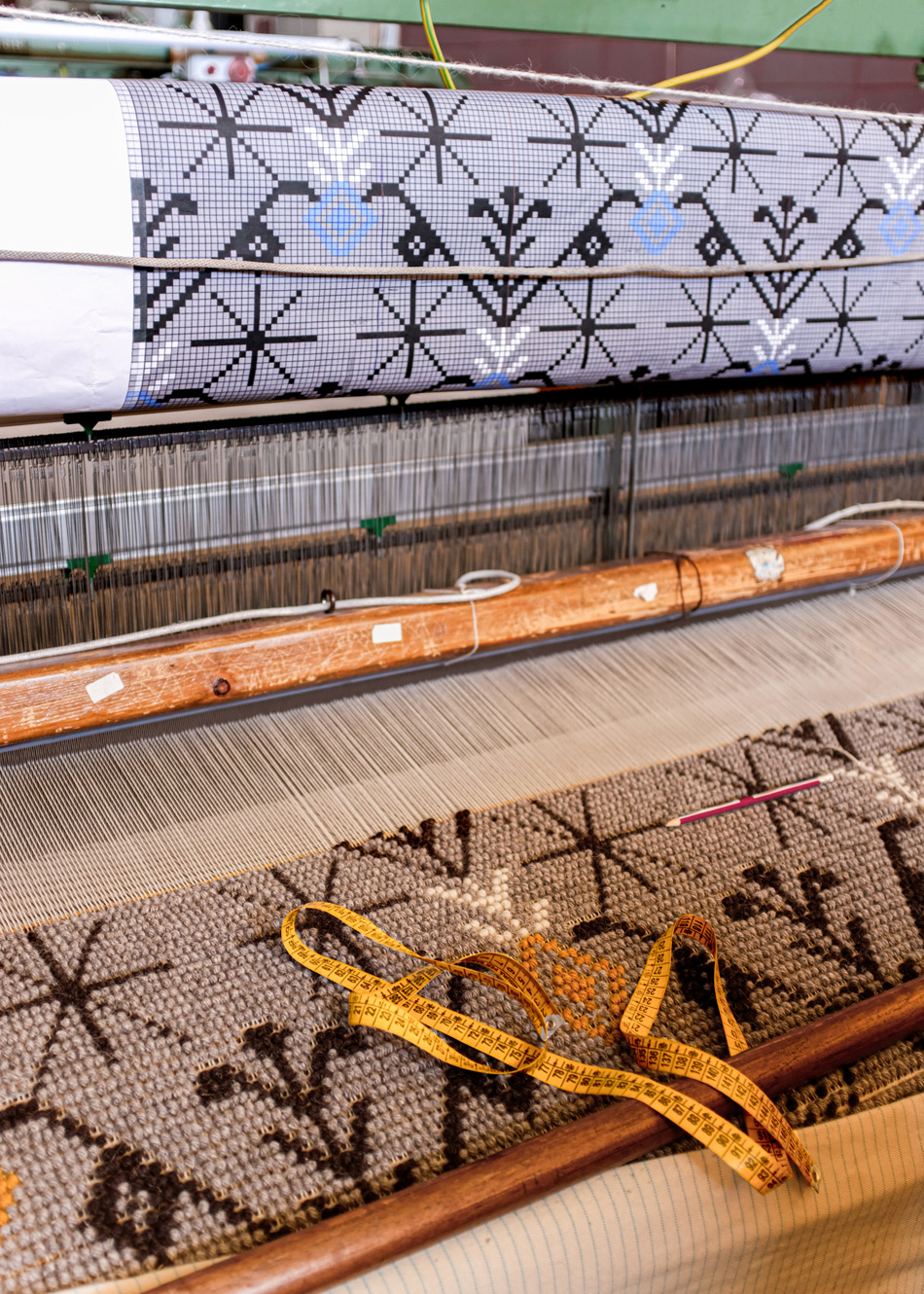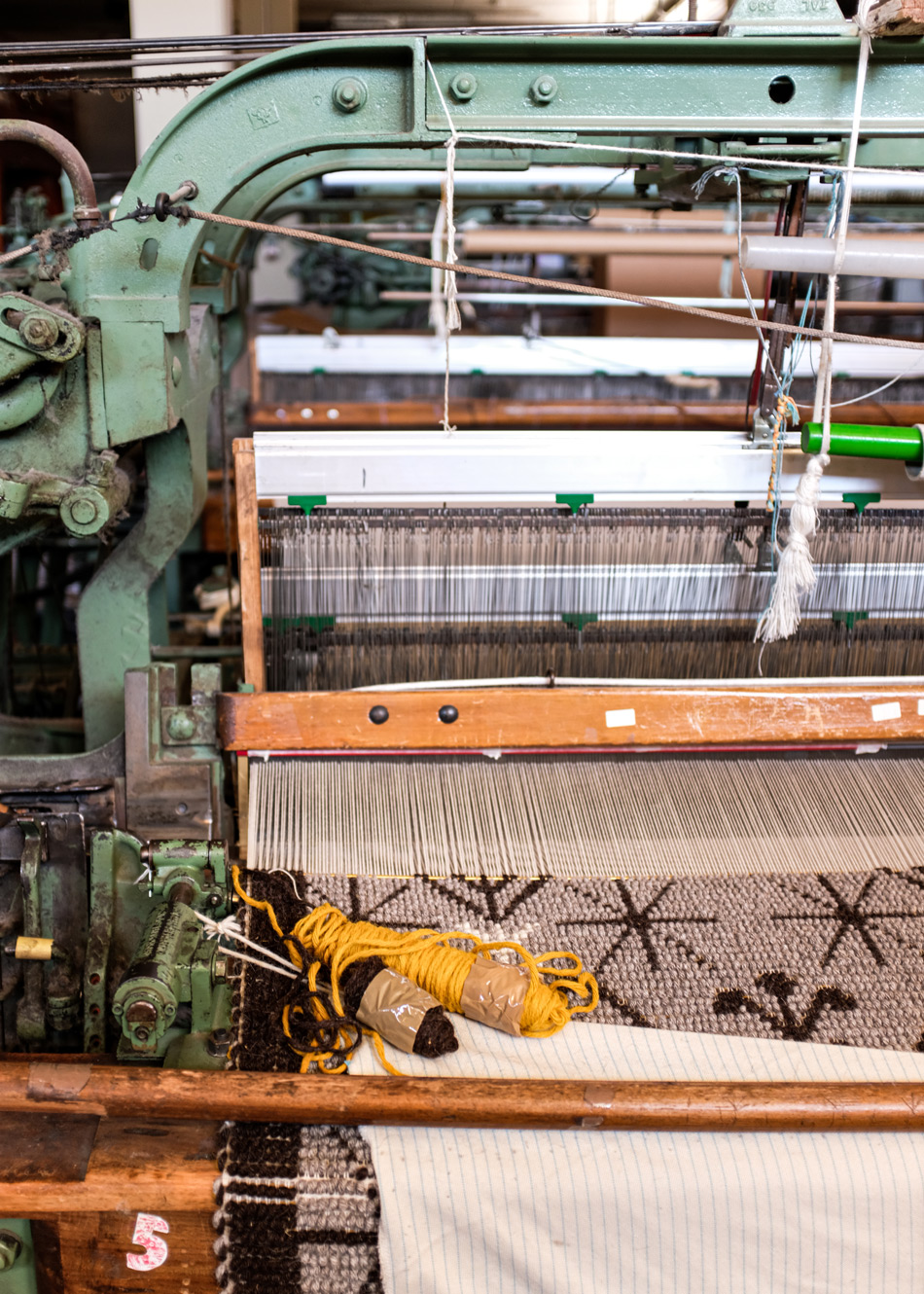 Traveling around Sardinia and visiting places of cultural significance like Samugheo opened up my eyes to how traditions and crafts unique to the island could easily become lost. Weaving is passed down through the hands of Sardinian women, leaving little or no written trace of the skills and techniques behind them. With Halcyon Lake, I am honoured to be able to support Mariantonia Urru in their vision to share Sardinian weaving internationally and to bring a small piece of the island's tradition to Australia. 
VIEW THE MARIANTONIA URRU COLLECTION