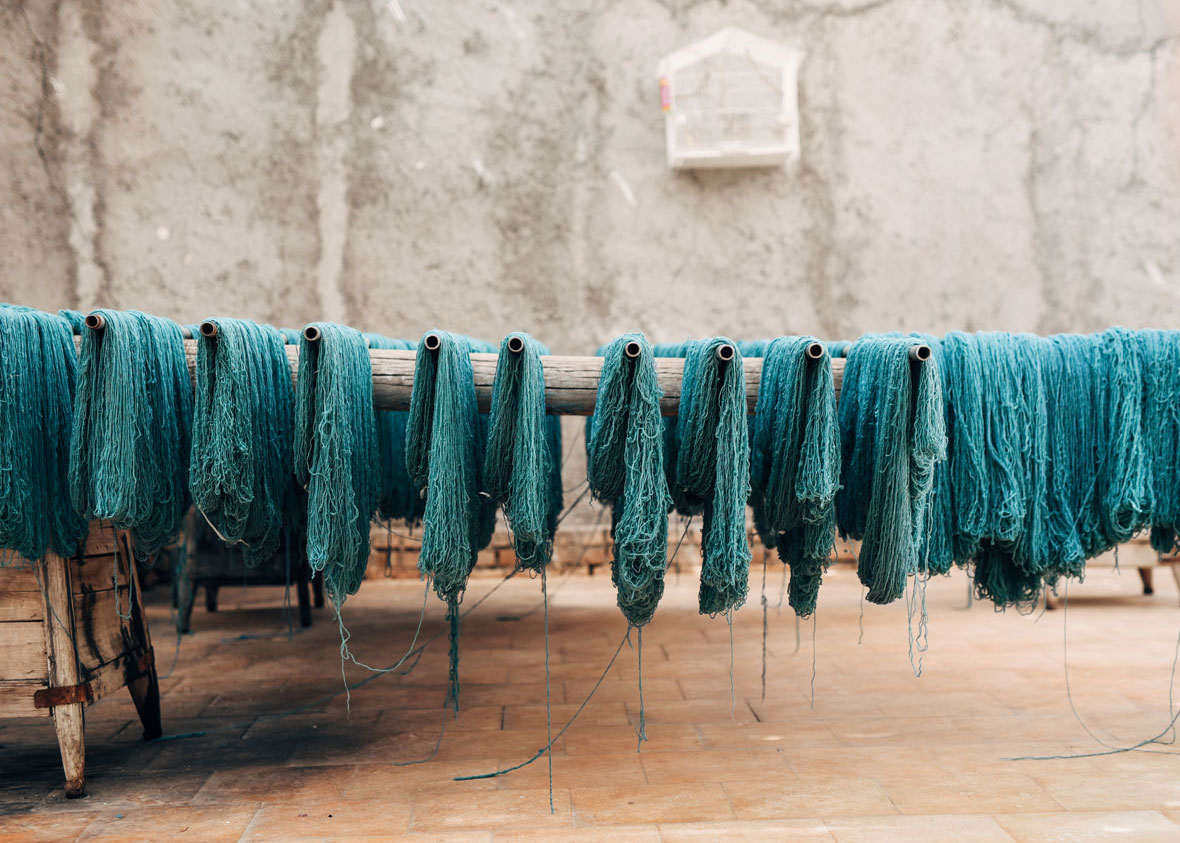 Edelgrund was founded in 2013 by a collective of Iranian rug makers and designers based in Hamburg, Germany. Together, they have over three generations of experience in the rug trade, sharing a deep knowledge of traditional weaving techniques and materials specific to the remote regions of Iran.
With great respect to the local weaving craft that has been handed down for generations, Edelgrund merges traditional Persian craftsmanship with an expressive and modern interpretation.
Under the guidance of managing director Maryam Ebrahimi, Edelgrund takes us on a journey to the historical roots of Persian textiles, drawing on the patterns, colours and geometry that are typical of the region.
Over the past decade, Edelgrund have continued an ancient weaving tradition that was only recently uncovered in the isolated region of Mazandaran, Northern Iran.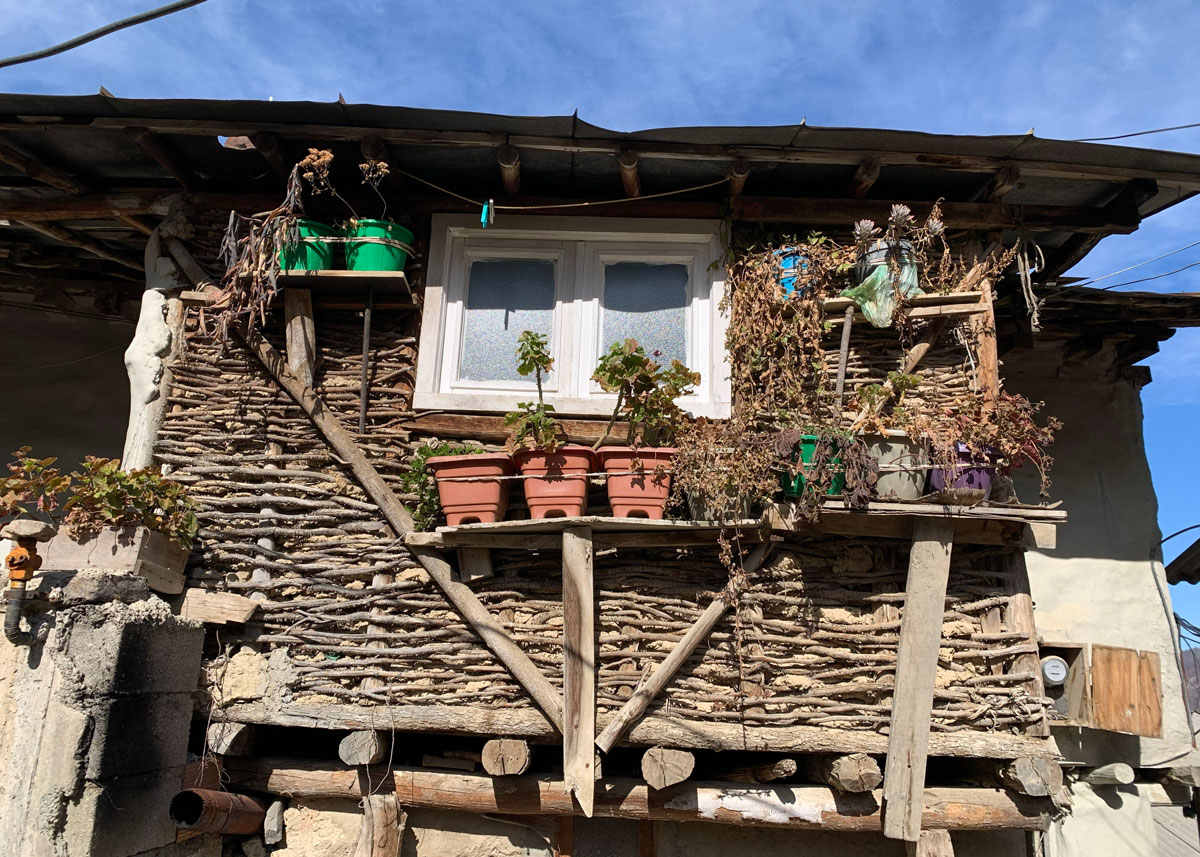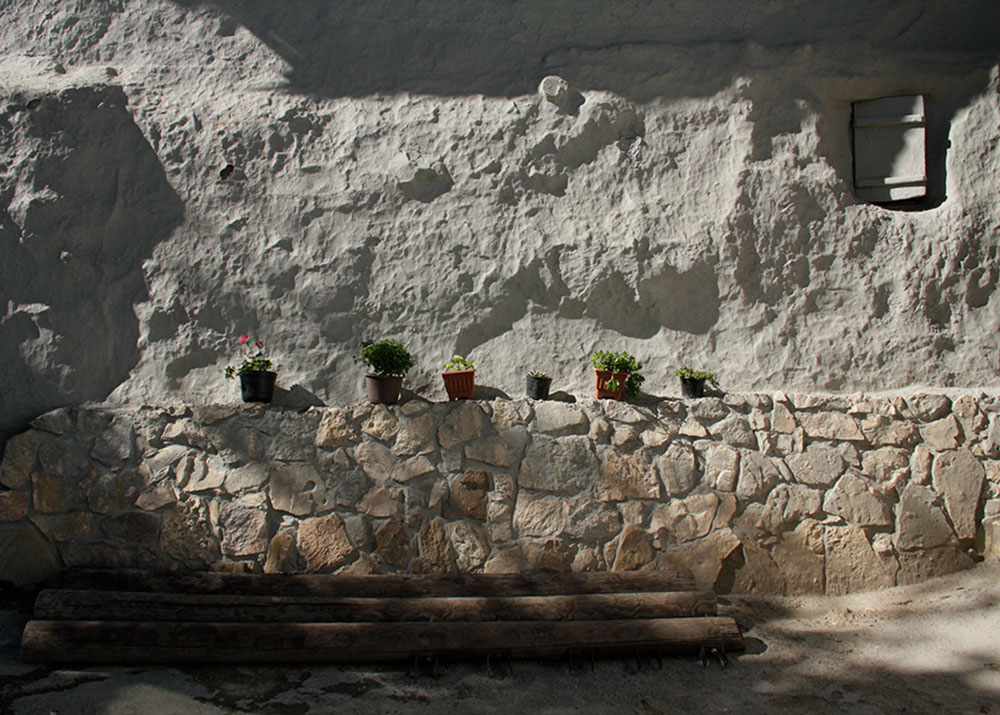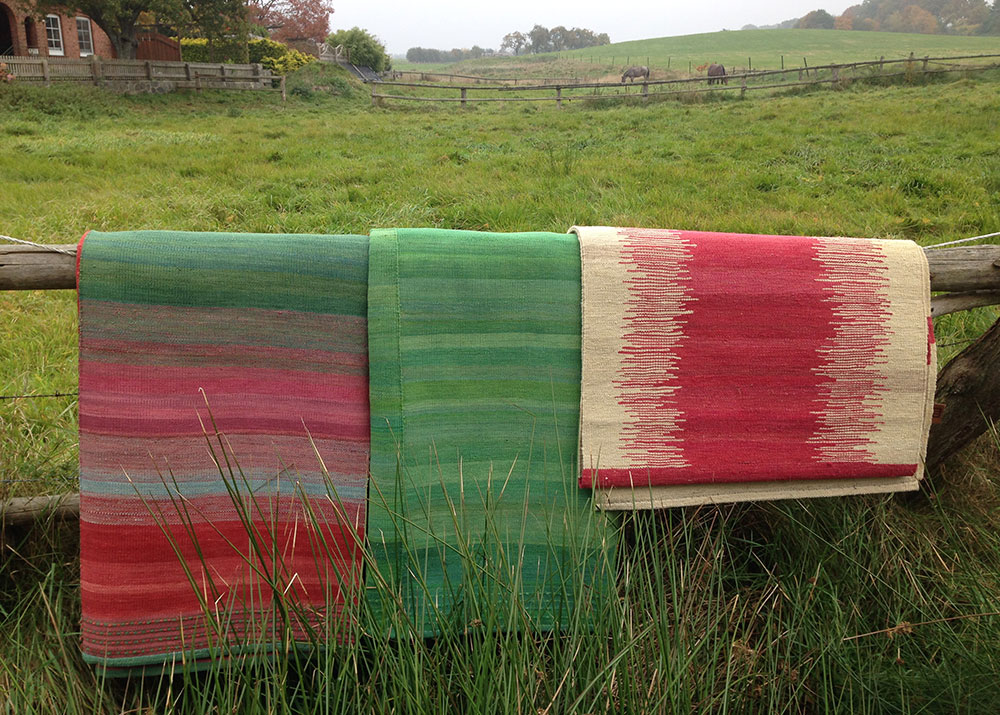 Mazandaran is situated between the Caspian Sea and the imposing presence of the Elburz Mountains. It is one of the most culturally diverse regions of Iran, though it was thought that no kilims (locally known as 'gelims') were produced there. Werner Weber, rug trader and author of 'Undiscovered Minimalism, Gelims From Northern Iran' is responsible for the rediscovery of these enigmatic weavings on his visit to the hinterland of Mazandaran in the mid 90's. Very few knew until then, that tucked away in the mountainous wilderness of Mazandaran, existed such expressive heirloom weavings with 'minimalist' abstract designs unlike anything of their time.
Edelgrund keeps the Mazandaran weaving traditions alive by employing weavers from different areas of the province who bring their inherited knowledge to the collections.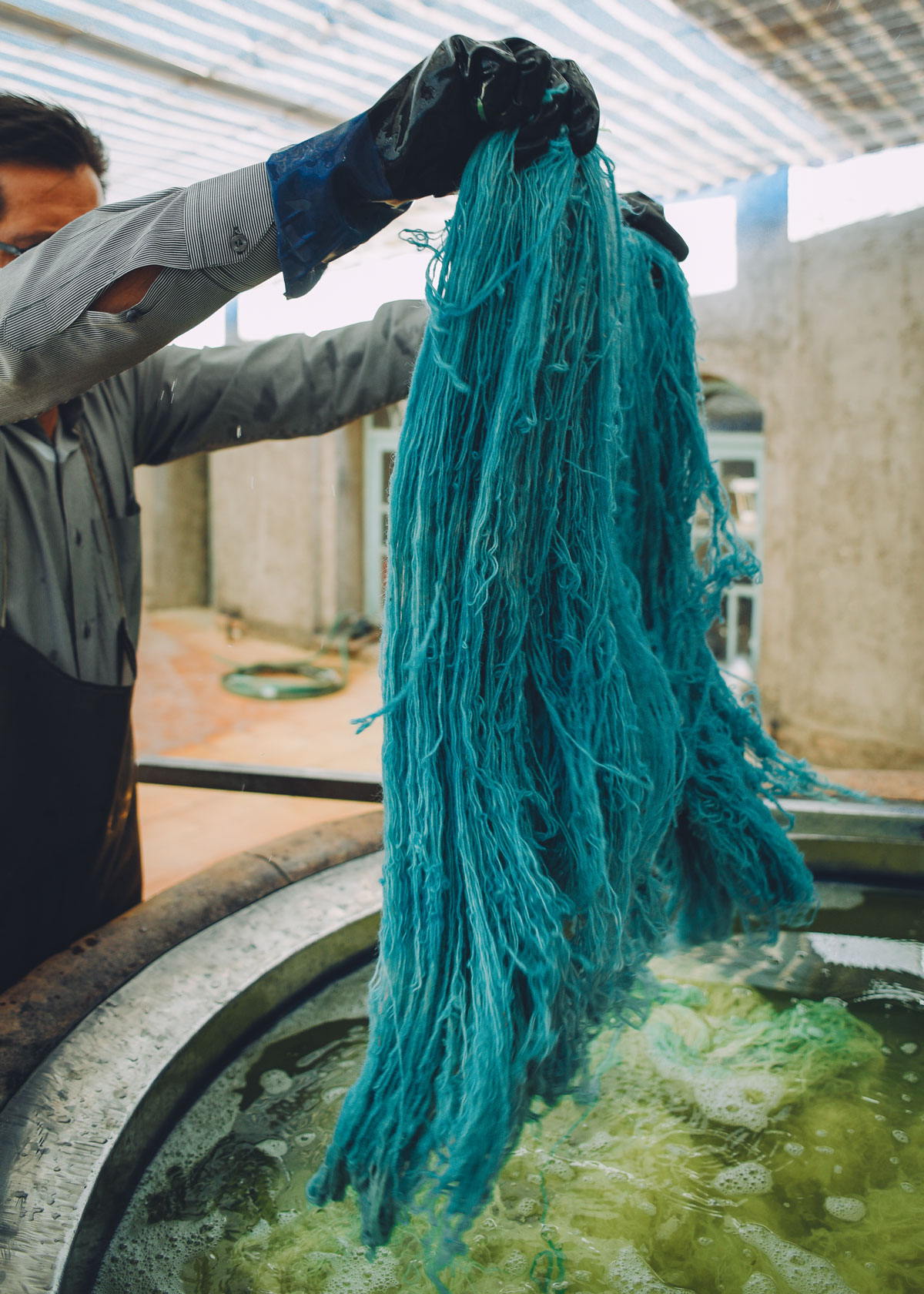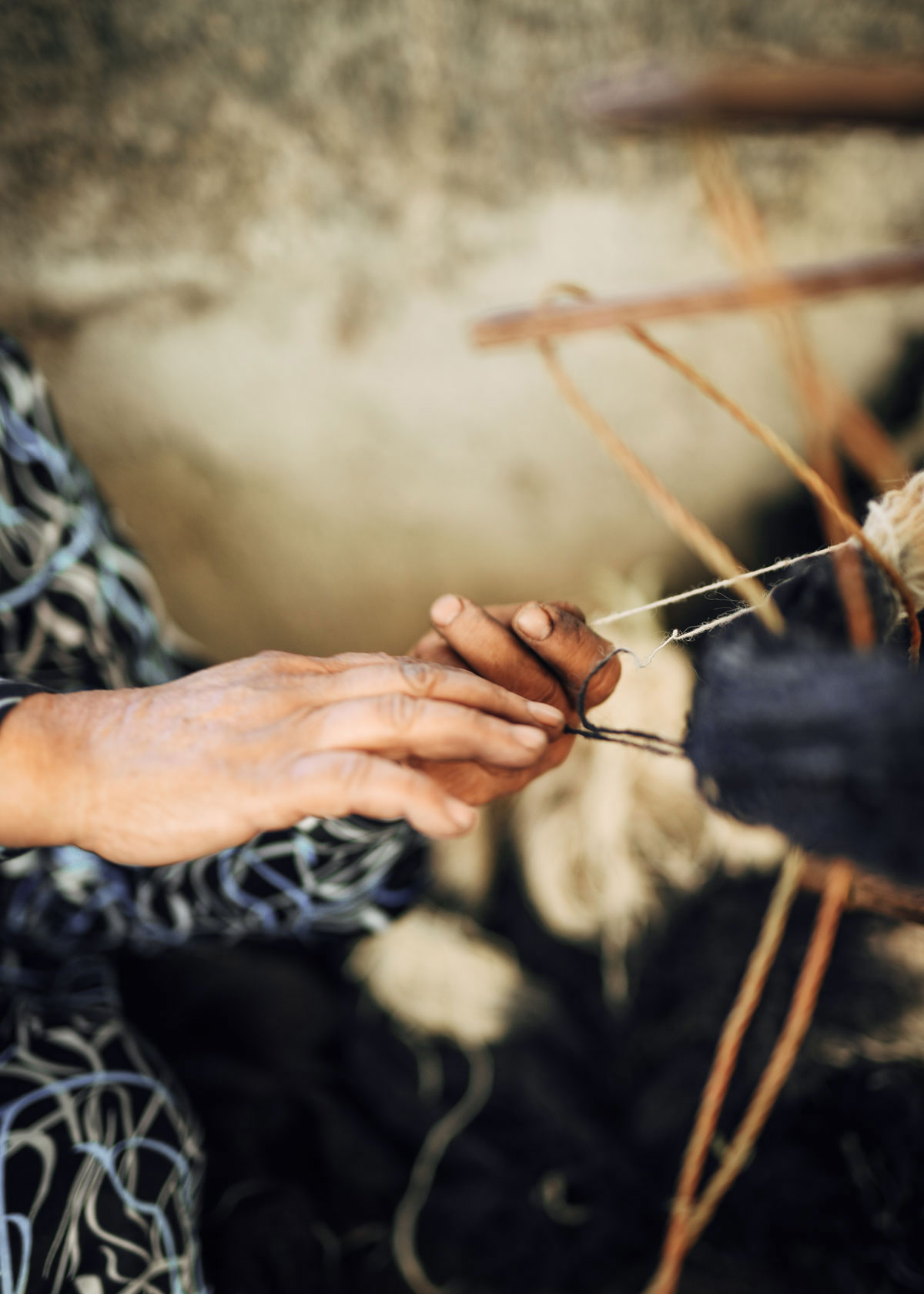 These gelims are crafted by women who have mastered the traditional methods of weaving through generational teachings. Their unique construction along with their simplistic designs are what makes them so special.
Hand-woven on narrow wooden looms, each rug consists of several individual panels that are 20 to 50cm wide. These panels are then carefully sewn together to the desired width and length. With a colour spectrum ranging from warm, earthy tones to pastel blues and rich greens, each Edelgrund rug is an expression of the diversity of the area.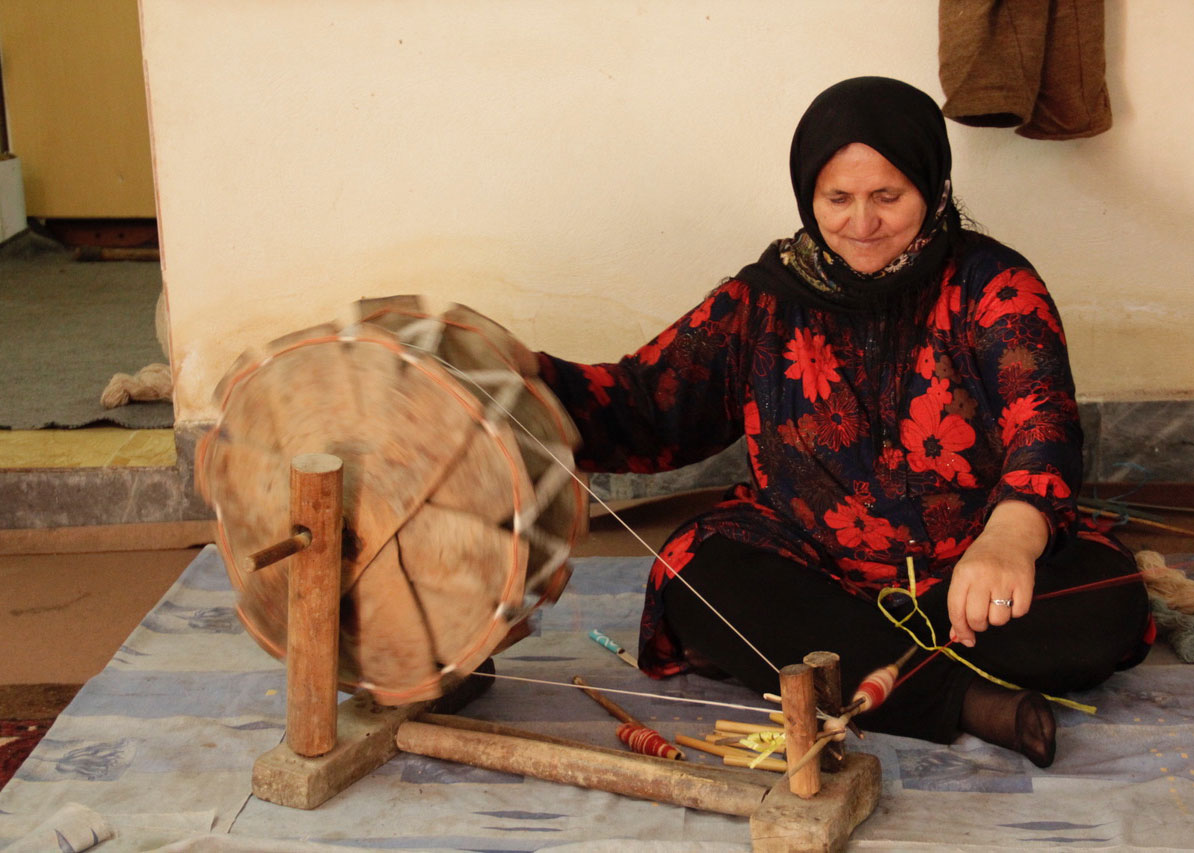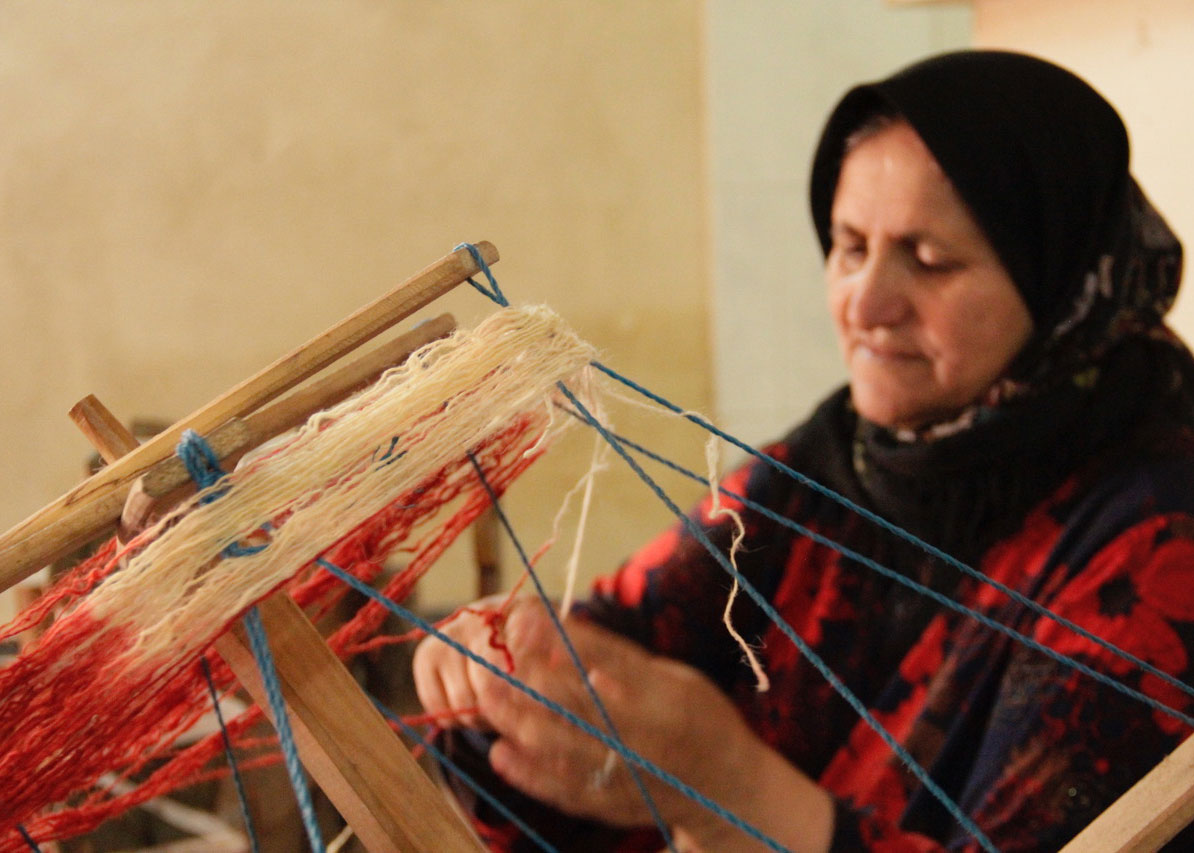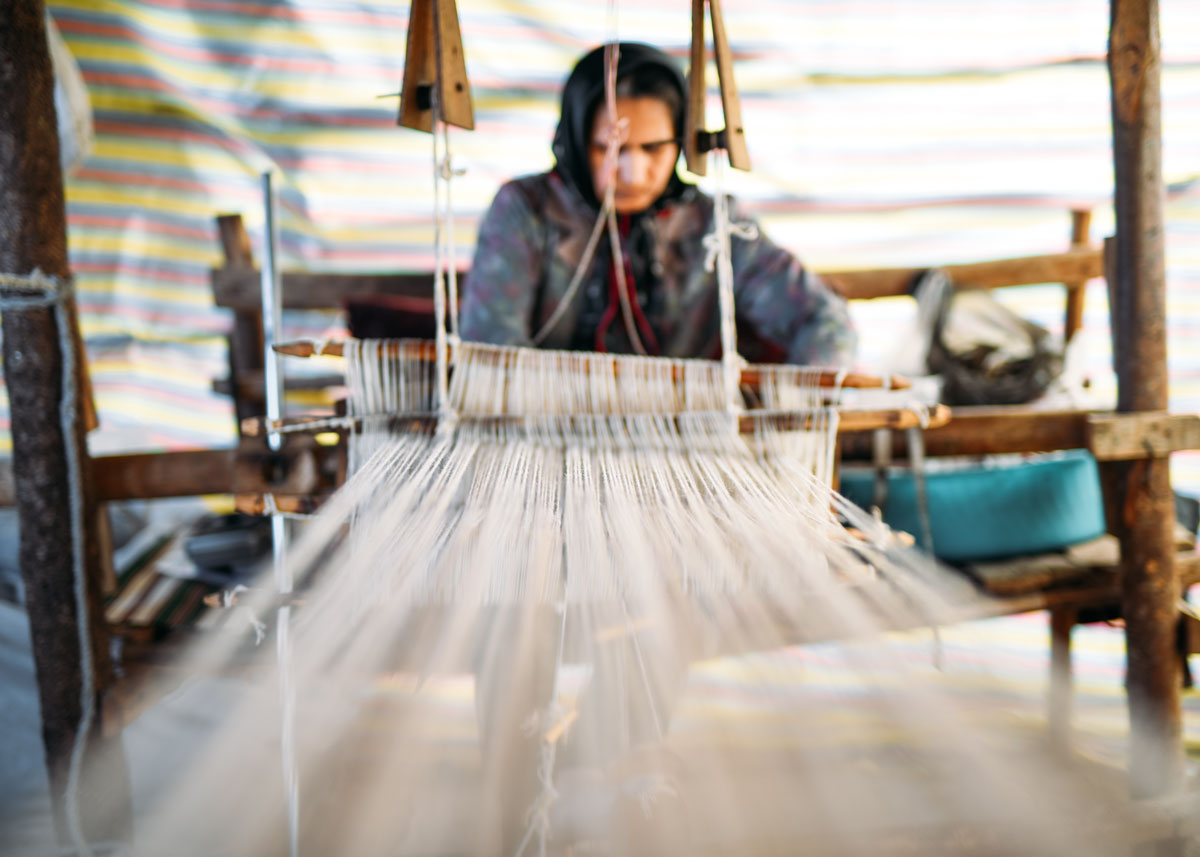 Edelgrund's collections have a strong emphasis on sustainable production. Each rug is hand-crafted with 100% hand-shorn sheep's wool from Kurdistan which is carefully sorted by hand. The softest wool is then hand spun on spinning wheels, before commencing the dyeing process. All colours are achieved exclusively through the use of natural vegetable dyes, avoiding the use of harmful chemicals.
Furthermore, all Edelgrund rugs are certified with the STEP label, which stands for ethical working practices, fair wages and an environmentally friendly manufacturing process. STEP also empowers the weavers and workers through educational programs, teaching them on topics ranging from health and safety to financial literacy.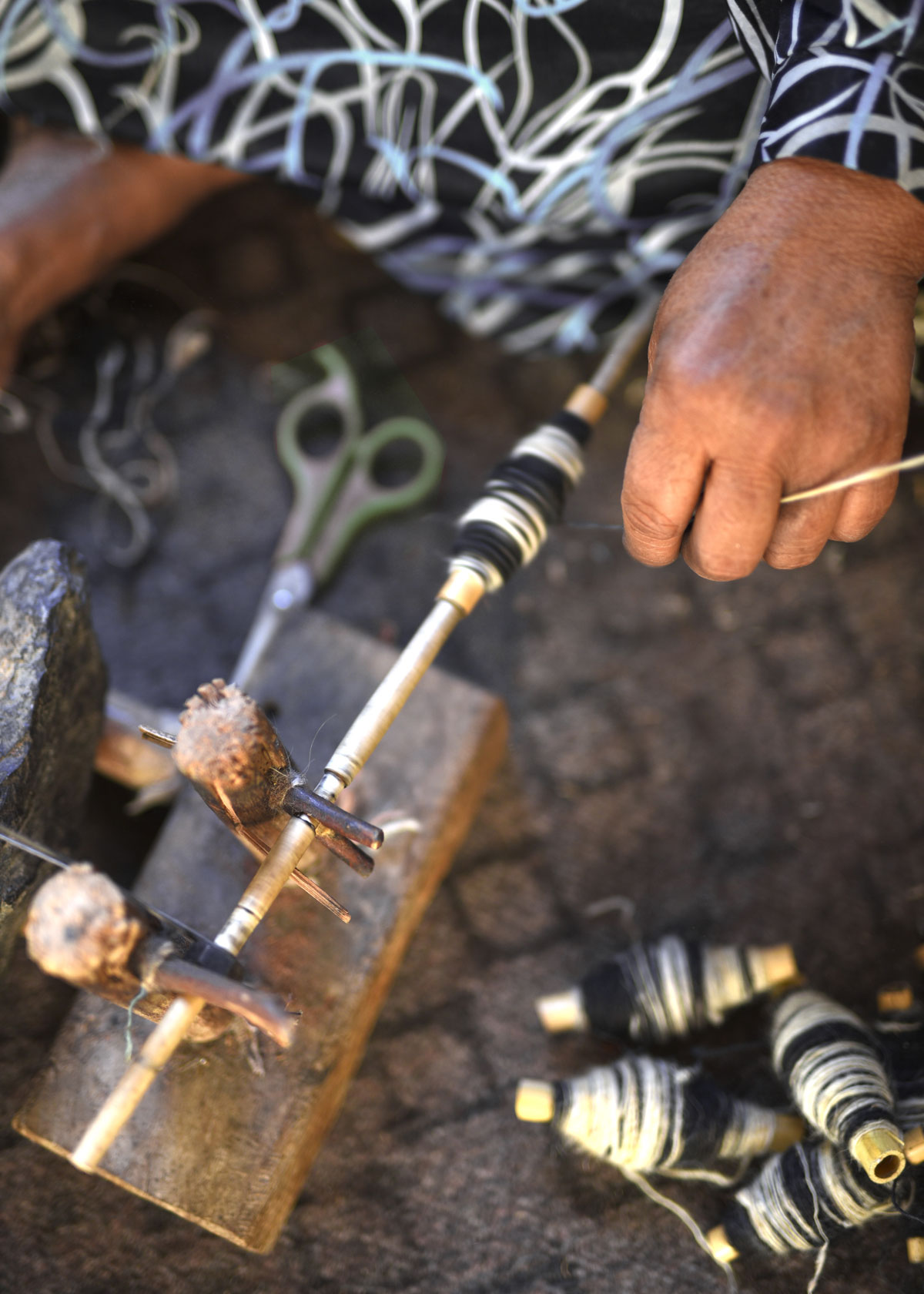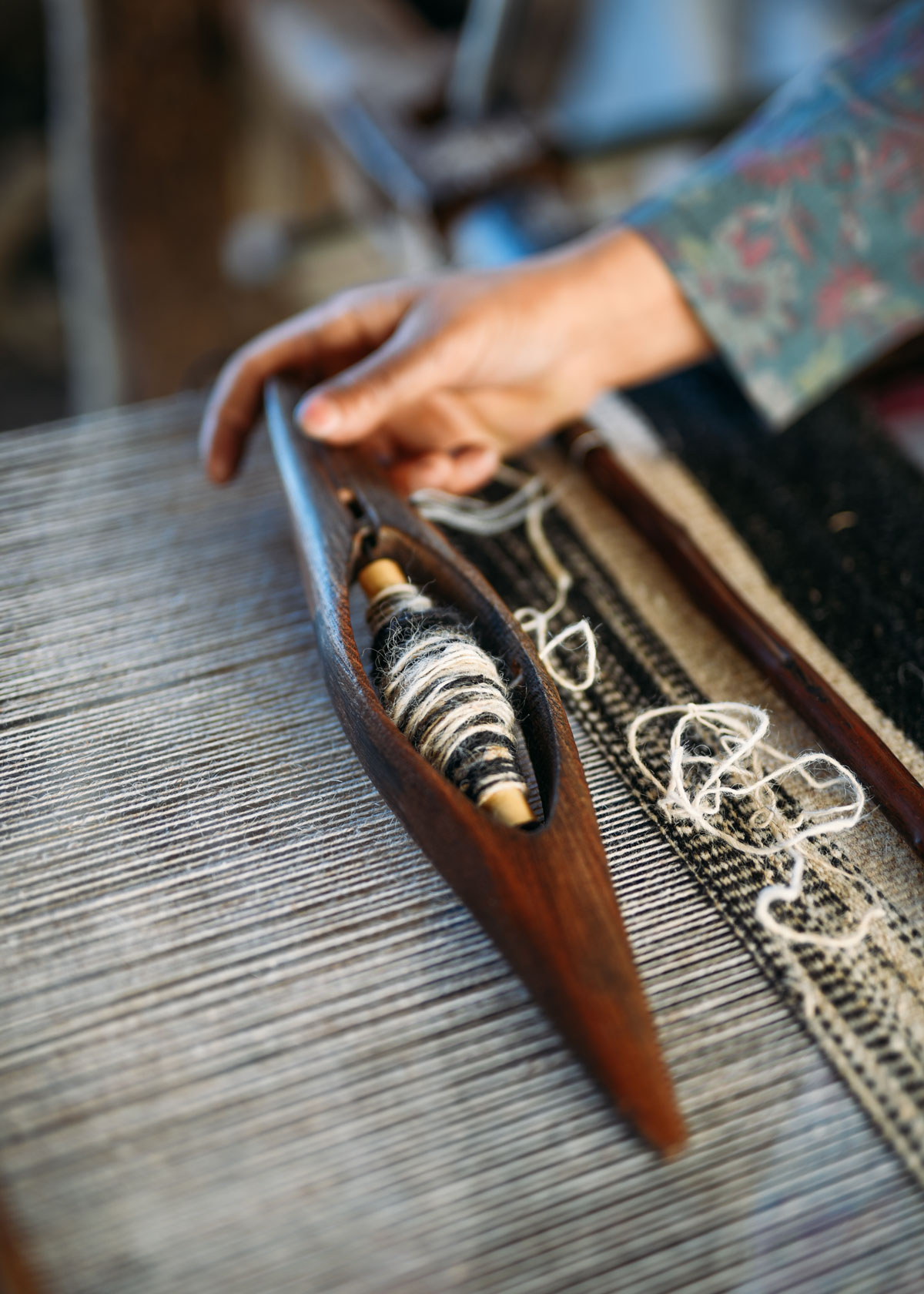 Since taking over the company from her co-partners in 2020, Maryam Ebrahimi has developed Edelgrund's special design language with Alireza Lofti, Edelgrund studio's Iranian designer and product developer Mahshid Askari. Their colourful designs creatively combine patterns, colours and linear elements into complex compositions that blend perfectly to create elegant and timeless floor coverings.
Edelgrund's own collections are complemented by partnerships with international designers. In their latest collaboration with German interior designer Victoria-Maria, they celebrate lightness and 'joie de vivre' in cheerful and colourful yarn blends.
As they look to the future, innovative design alongside sustainable production and the use of the finest materials available will remain at the forefront for Edelgrund.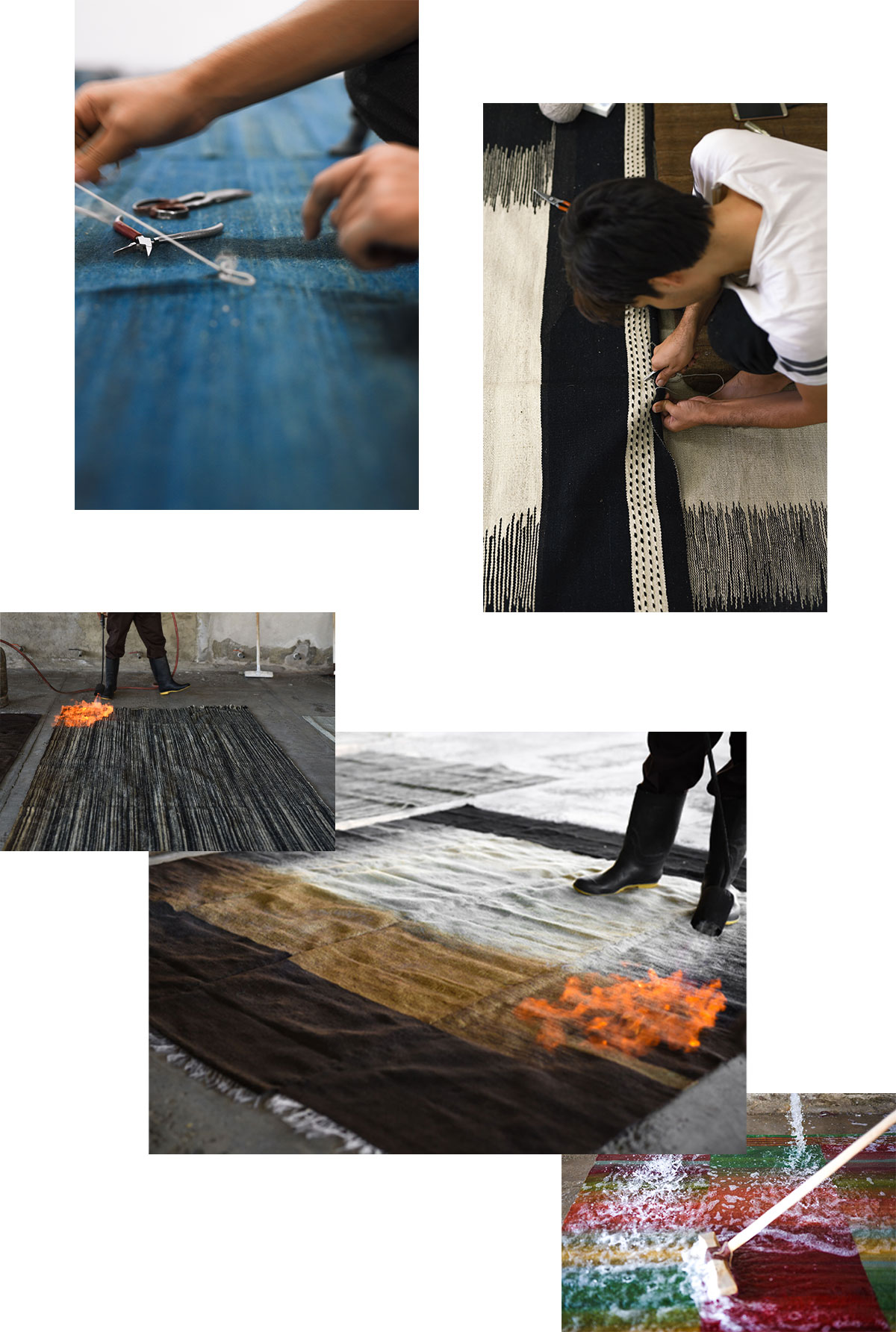 Explore the Edelgrund Collection