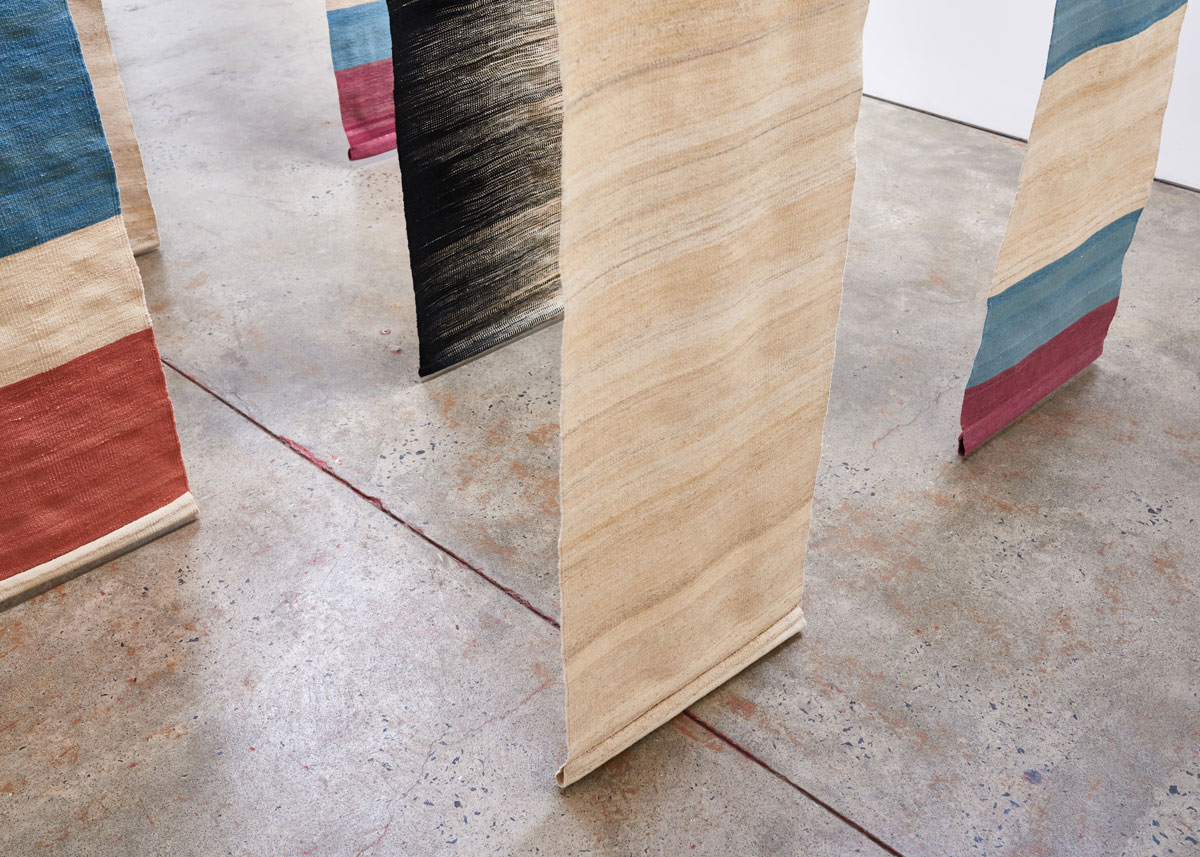 Halcyon Lake was proud to exhibit 'Forest' as part of NGV's Melbourne Design Week 2022. The overarching theme 'Design the world you want' was intended to stimulate design thinking, calling on creatives to collaborate and conceptualise a healthier future for the planet. The expansive 11-day program showcased a lineup of exhibitions, talks, workshops and more across Melbourne city and into parts of regional Victoria across.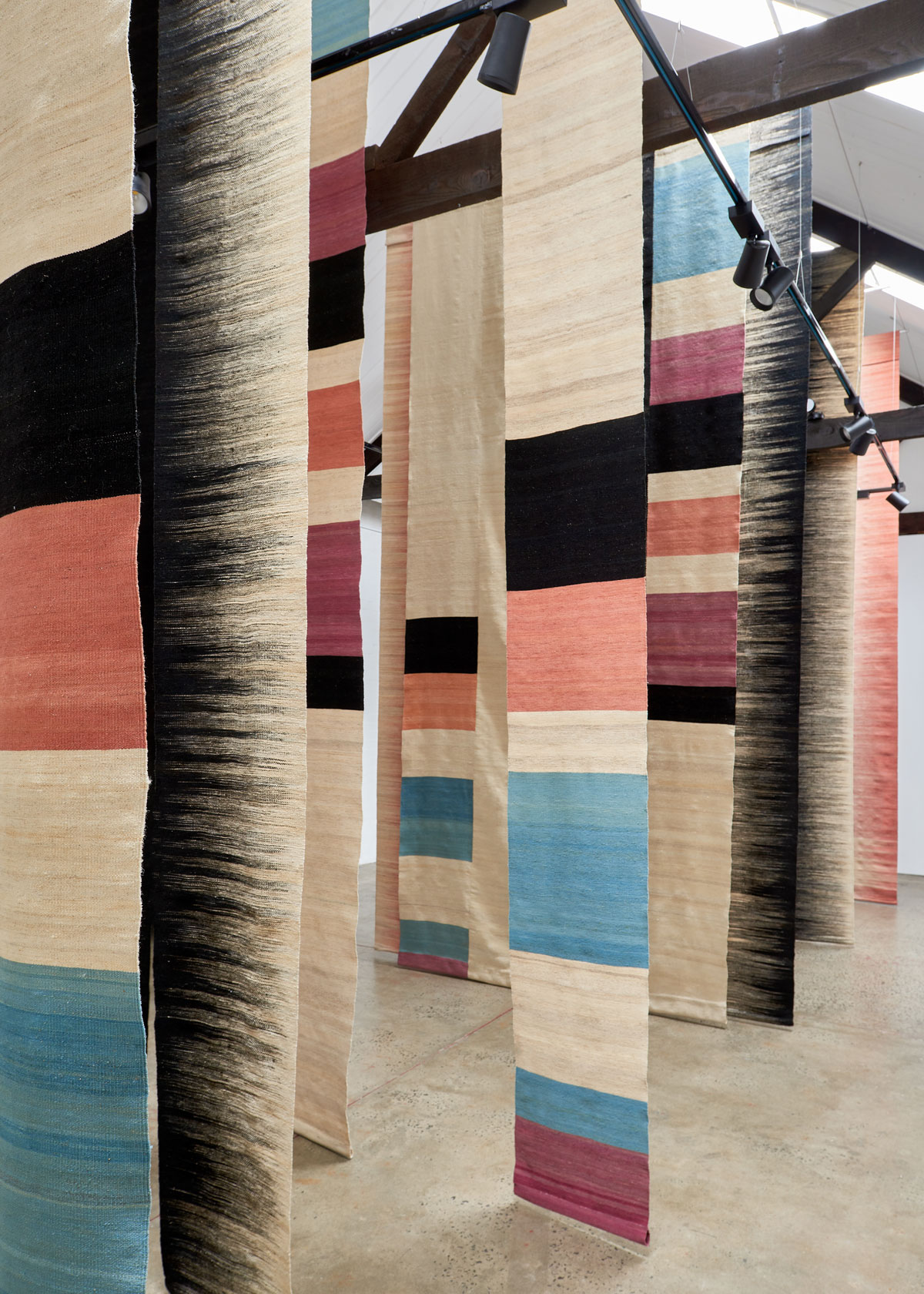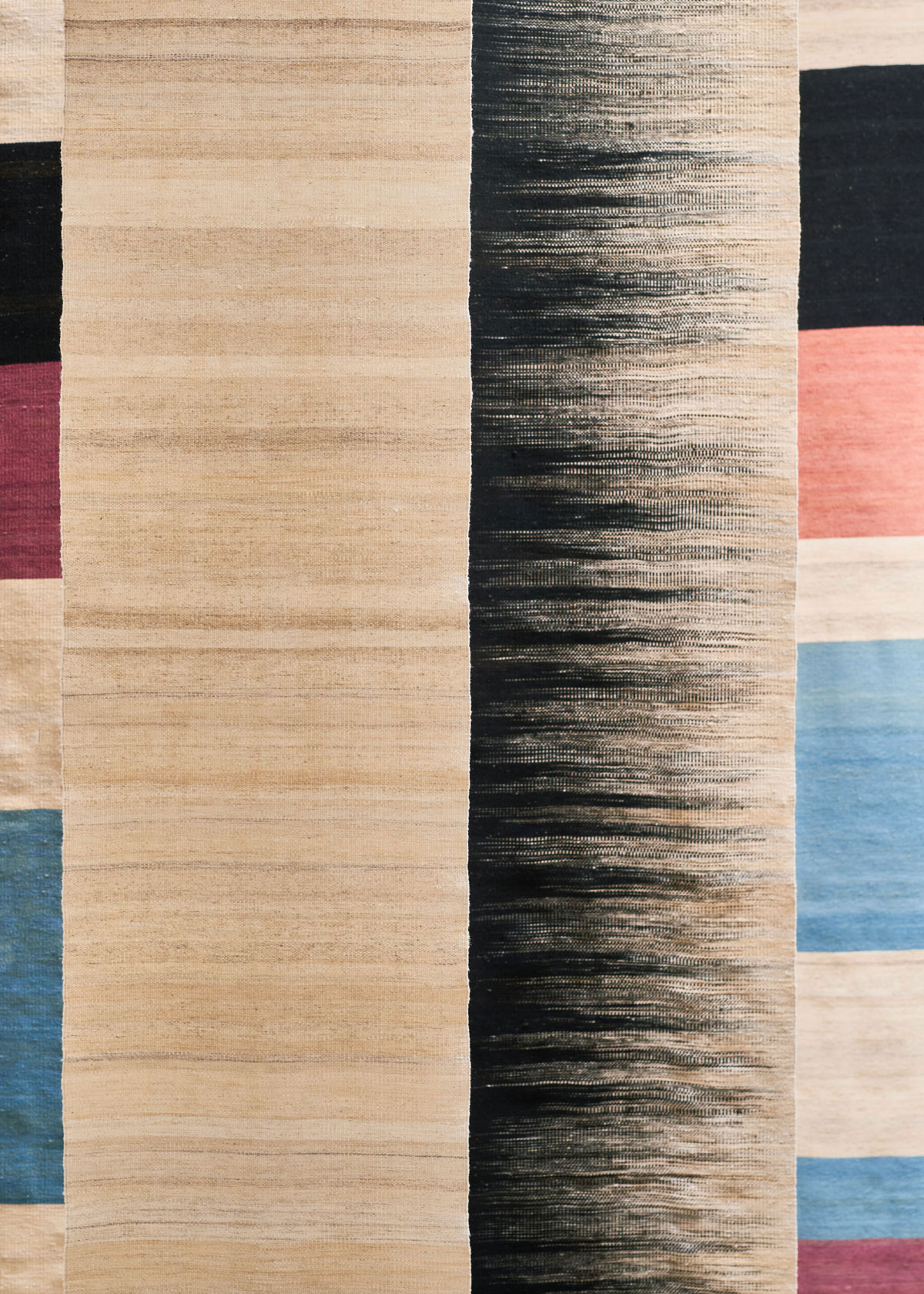 'Forest' is a poetic installation inviting visitors to explore the intricacies of handwoven kilims through an evocative, visual and tactile experience. Conceptually designed by Italian designer Paolo Giordano and the late Chinese product designer Ouwen Mori, the installation was originally presented during Milan Design Week 2021 at Palazzo Litta. Giordano and Mori's exploration of original Edelgrund designs is expressed through a series of eighteen suspended tapestries, revealing the intricacies of the weaving process and a design language of infinite possibilities.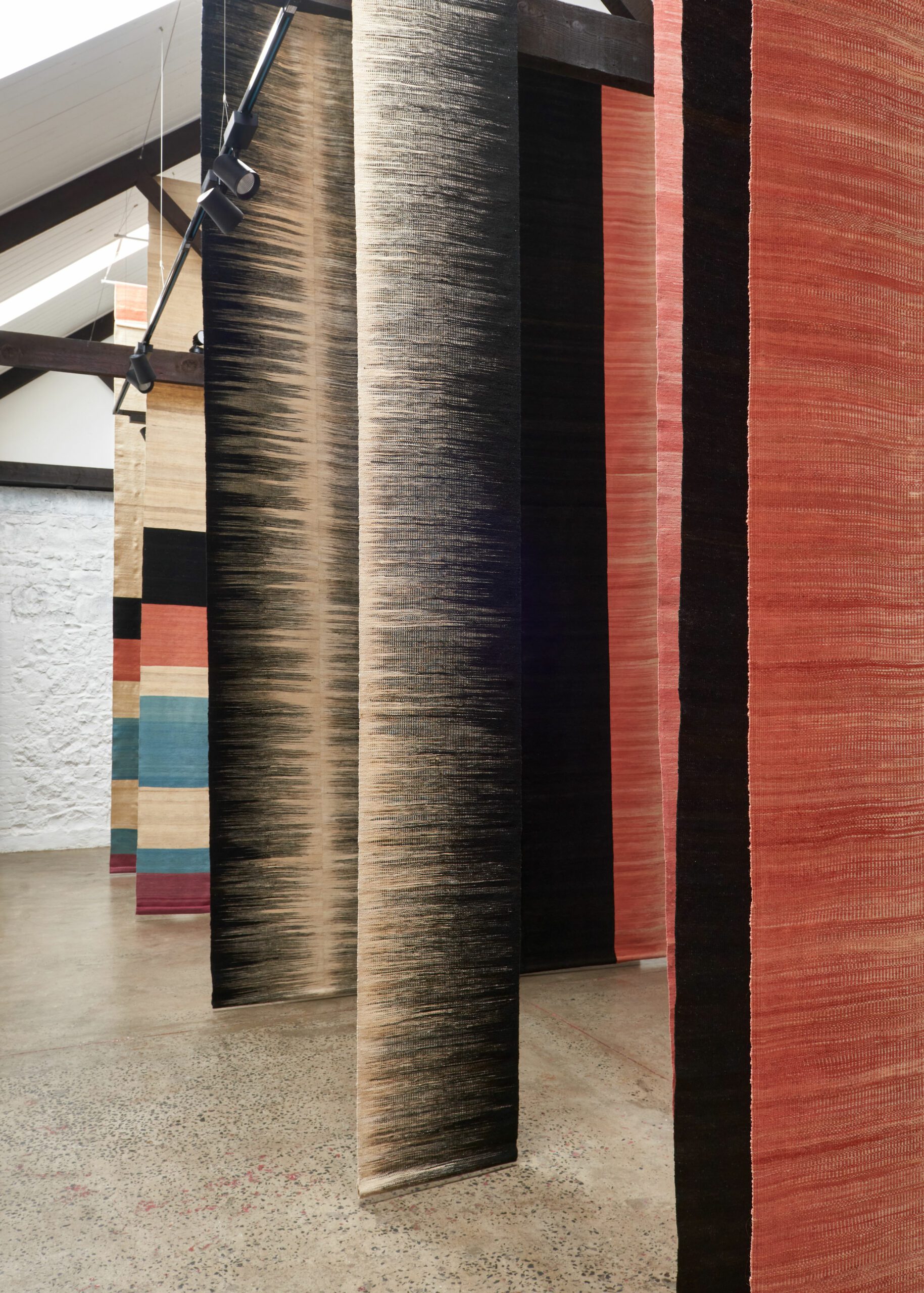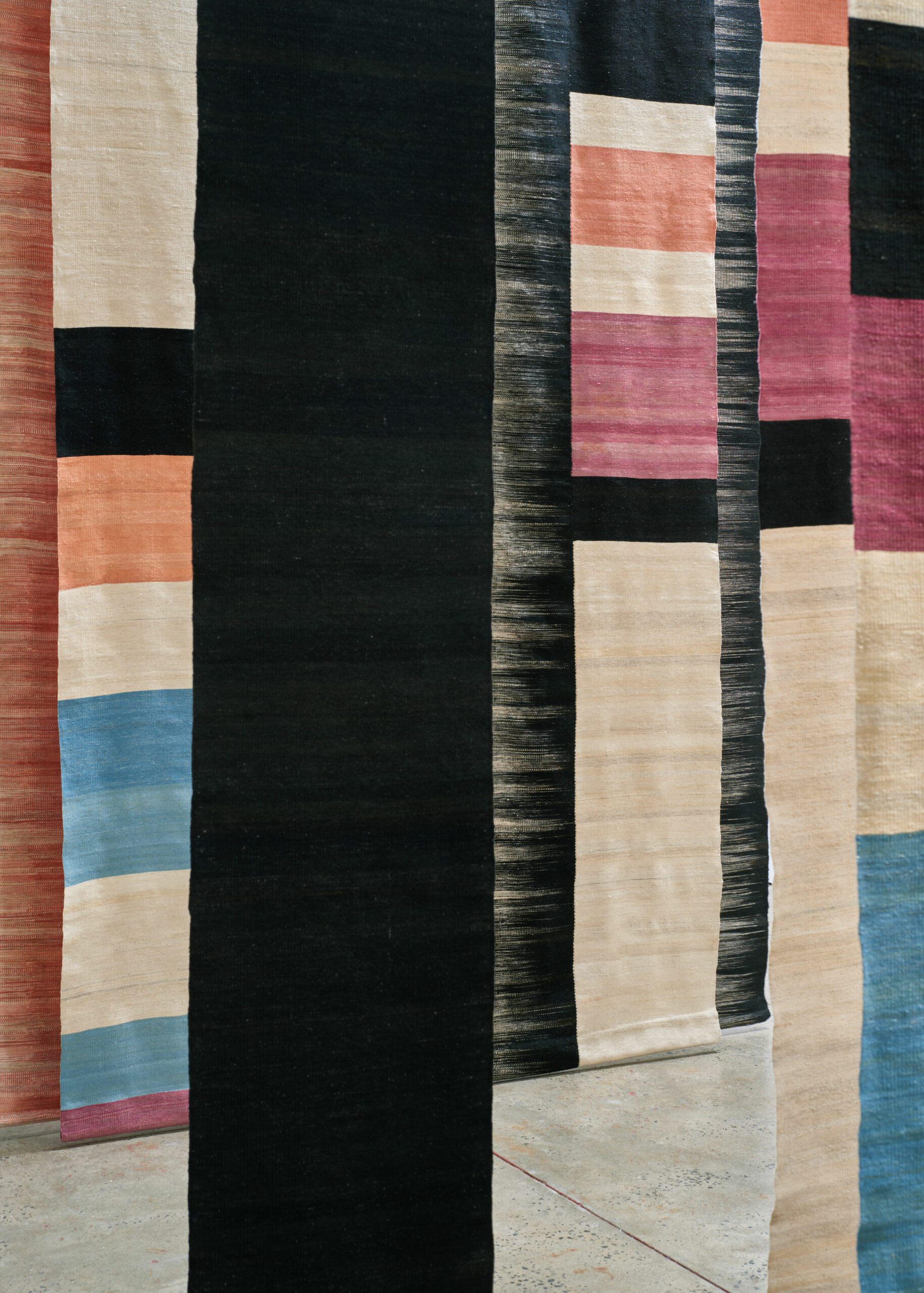 'Forest' presents a new perspective on a very familiar object. Deconstructed and stripped from its usual function, the rug becomes an abstract work of art hanging in a space, allowing its handmade nature to come forward. The exhibition explores the relationship between traditional craftsmanship, contemporary design and sustainable practices, highlighting the importance of preserving inherited knowledge as a means to create designs with historical, cultural and technical value.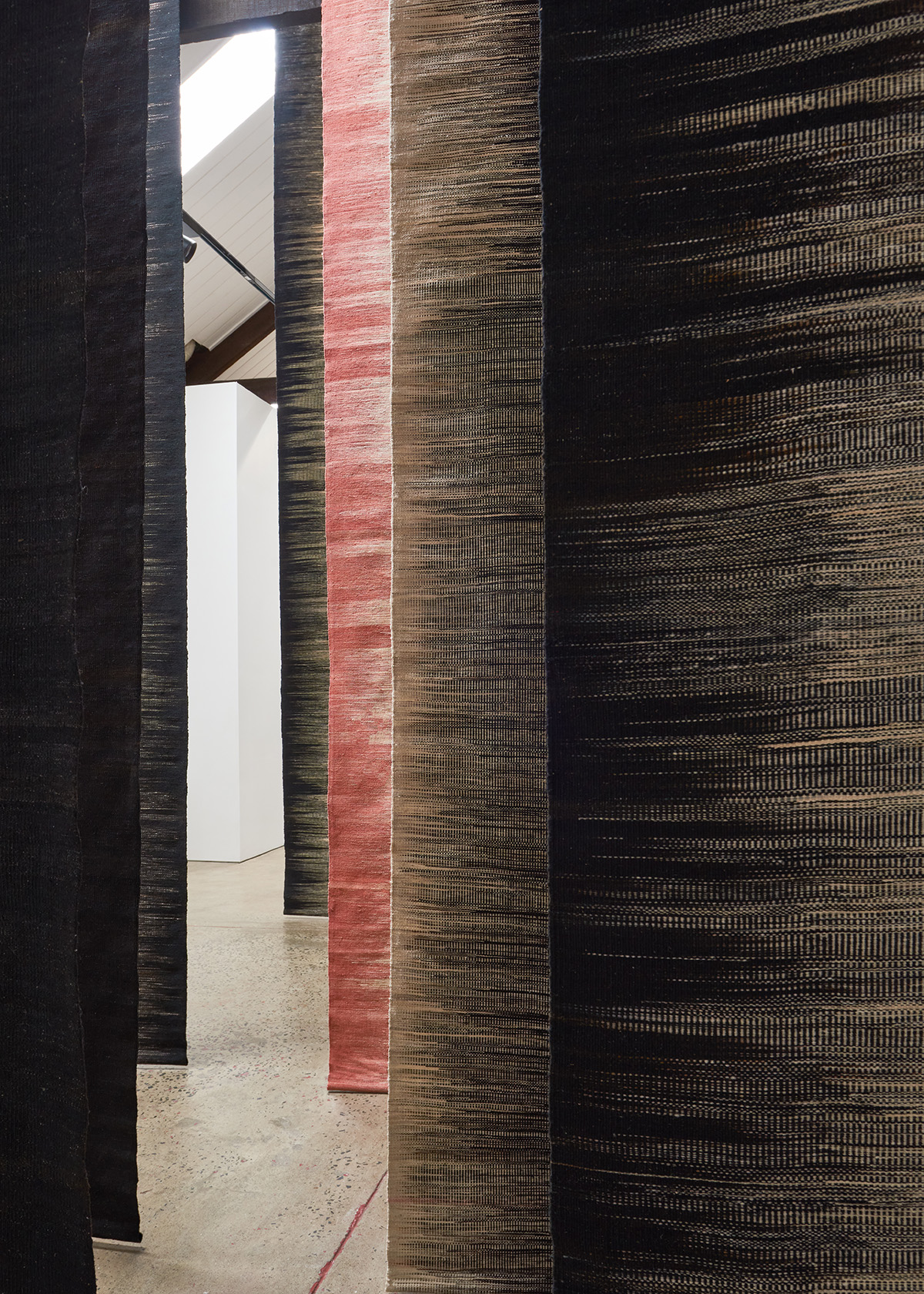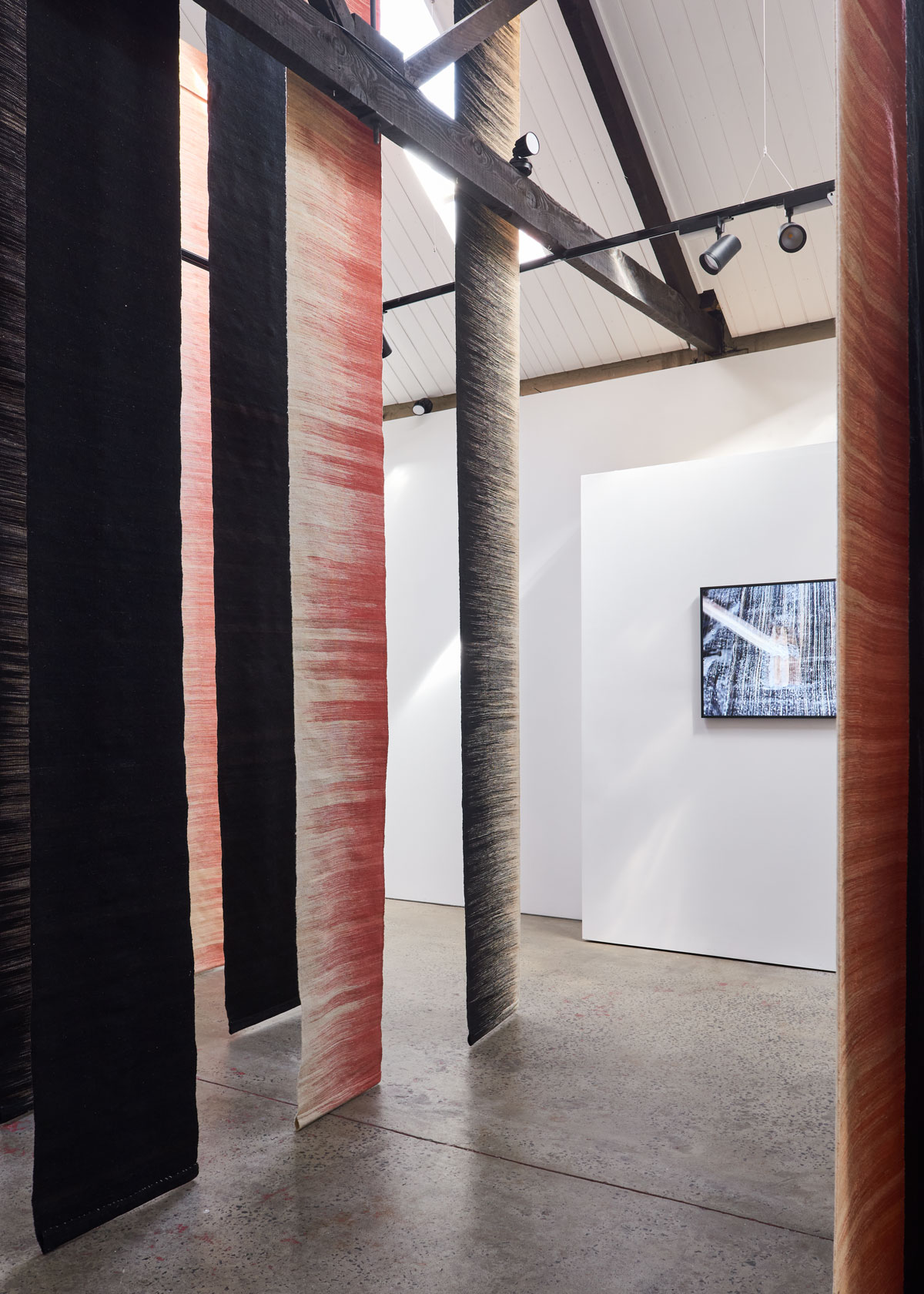 Edelgrund keeps the Mazandaran weaving traditions alive by employing women of the community who have mastered the traditional methods of weaving through generational teachings. Edelgrund's collections have a strong emphasis on sustainable production. Each rug is hand-crafted with 100% hand-shorn sheep's wool from Kurdistan. All colours are achieved exclusively through the use of natural vegetable dyes, avoiding the use of harmful chemicals.
Furthermore, all Edelgrund rugs are certified with the STEP label, which stands for ethical working practices, fair wages and an environmentally friendly manufacturing process. STEP also empowers the weavers and workers through educational programs, teaching them on topics ranging from health and safety to financial literacy.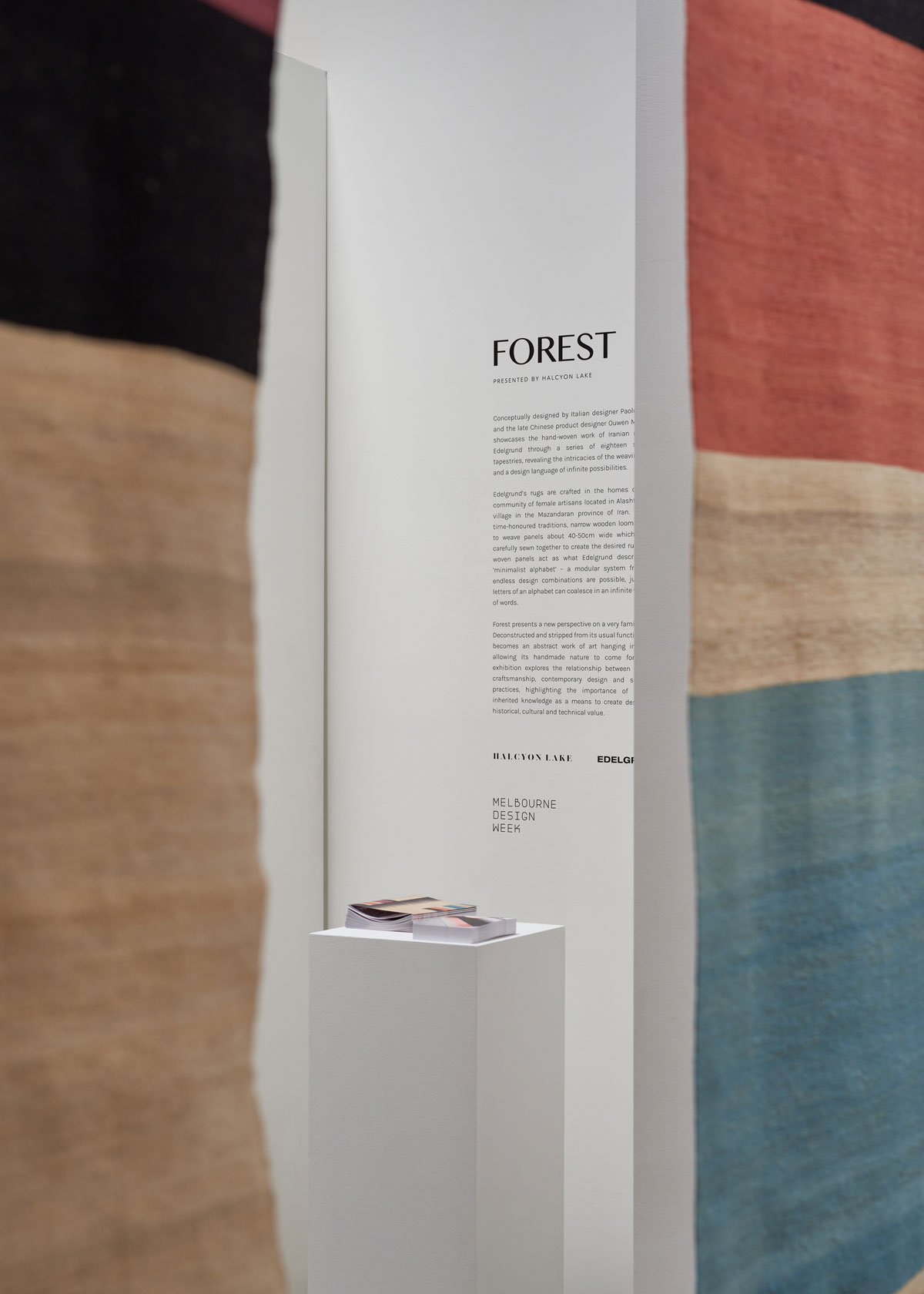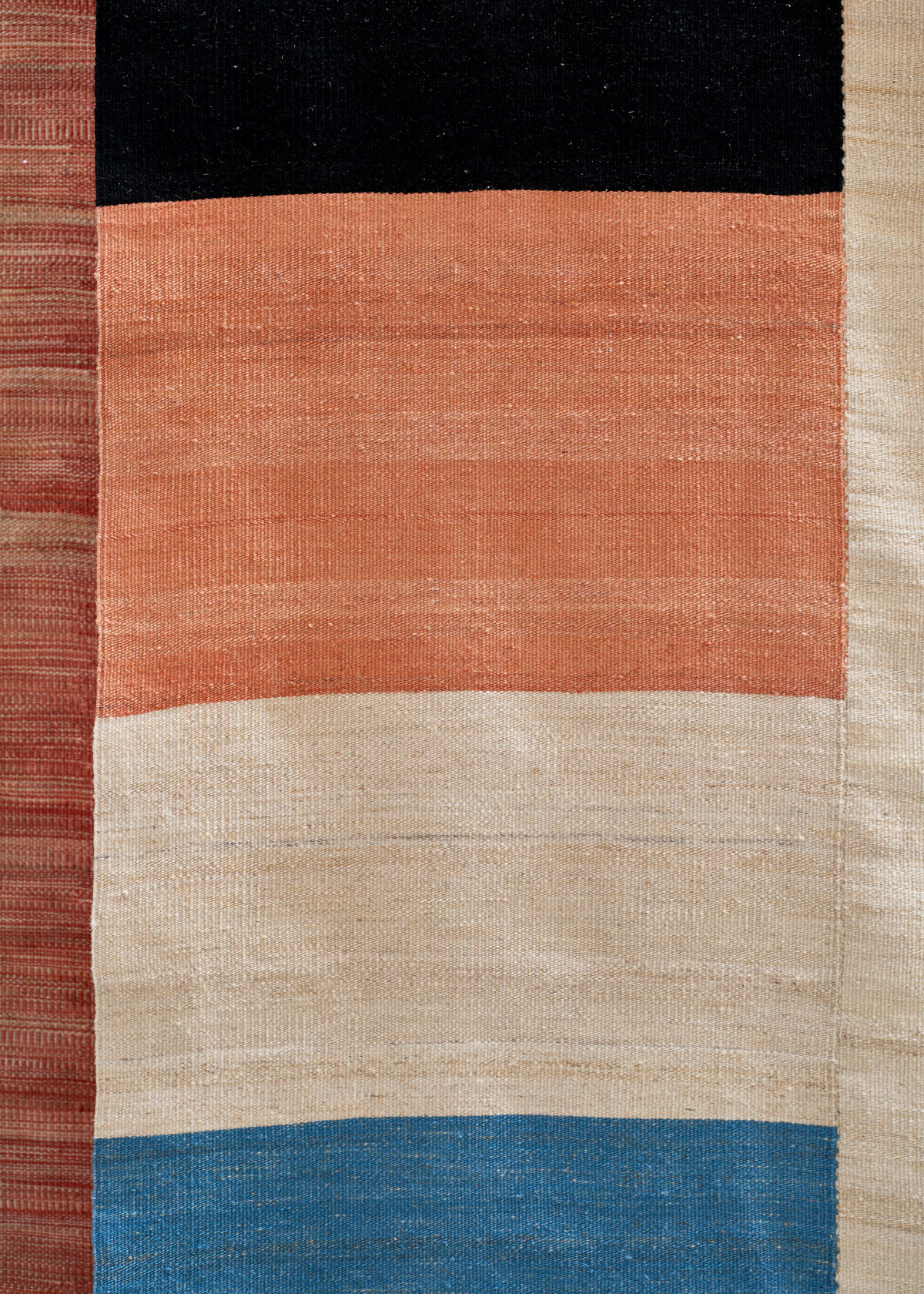 We would like to thank everyone who came to visit the exhibition. It has been a pleasure to see new and familiar faces and to be part of an exciting two weeks of celebrating design. Thank you to BlackCat Gallery for hosting our rather imposing installation and to Origine for being a dream to collaborate with. Lastly, thank you to Edelgrund for helping us bring this exhibition to life in Melbourne.
Watch the making of the alasht collection by Edelgrund
Edelgrund Alasht Collection