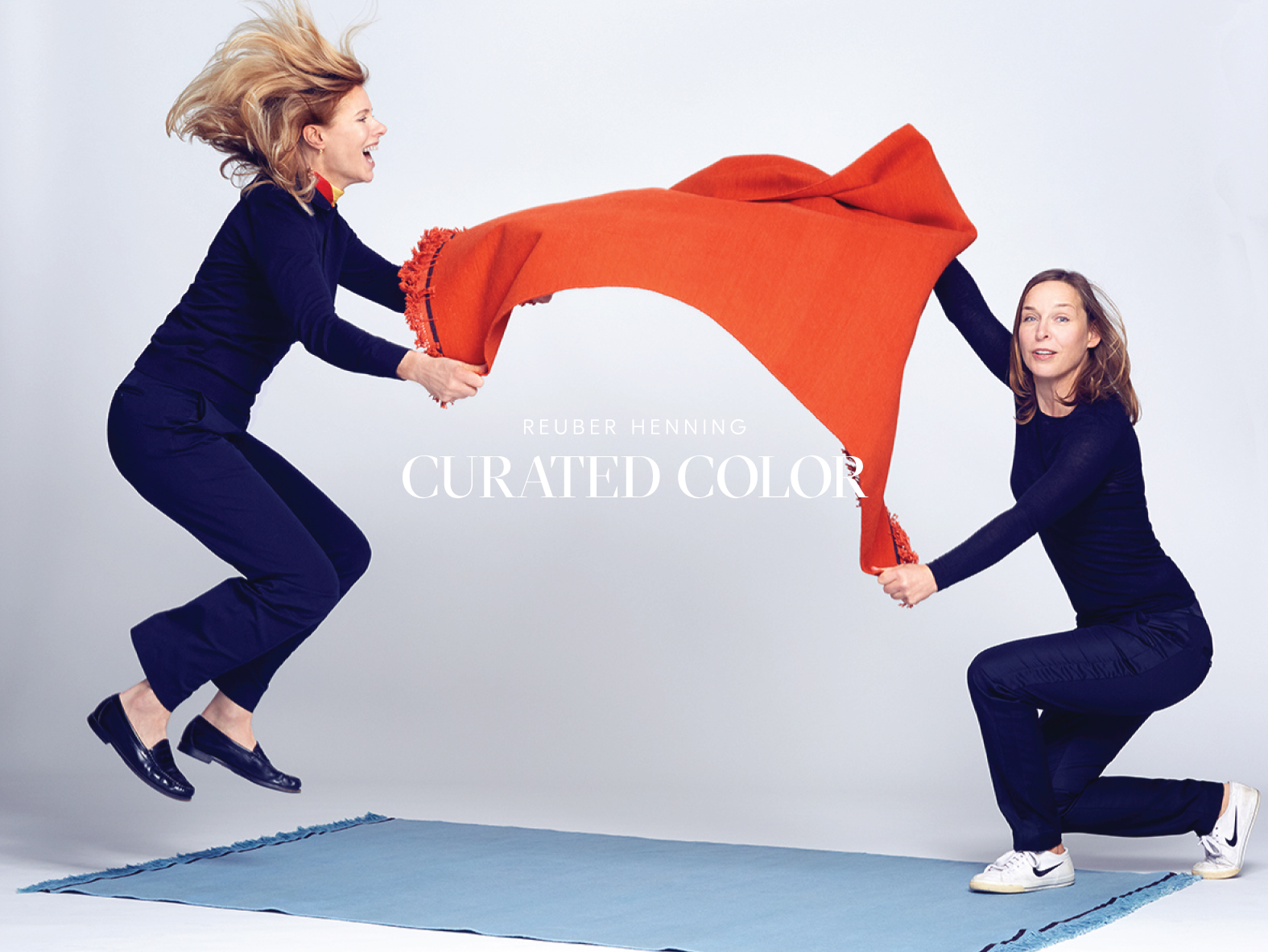 Colour is inspiring, exciting and wonderfully puristic, and that is exactly what Reuber Henning's latest collection 'Curated Color' is all about. A series of exceptionally fine and colourful flatweave rugs comprising three different collections 'Twill', 'A Single Ply' and 'Salt and Pepper'. Curated Color is less about covering a wide range of colours than about presenting an unusual palette of varying nuances and gradient tones, ensuring there is a tone to suit every interior.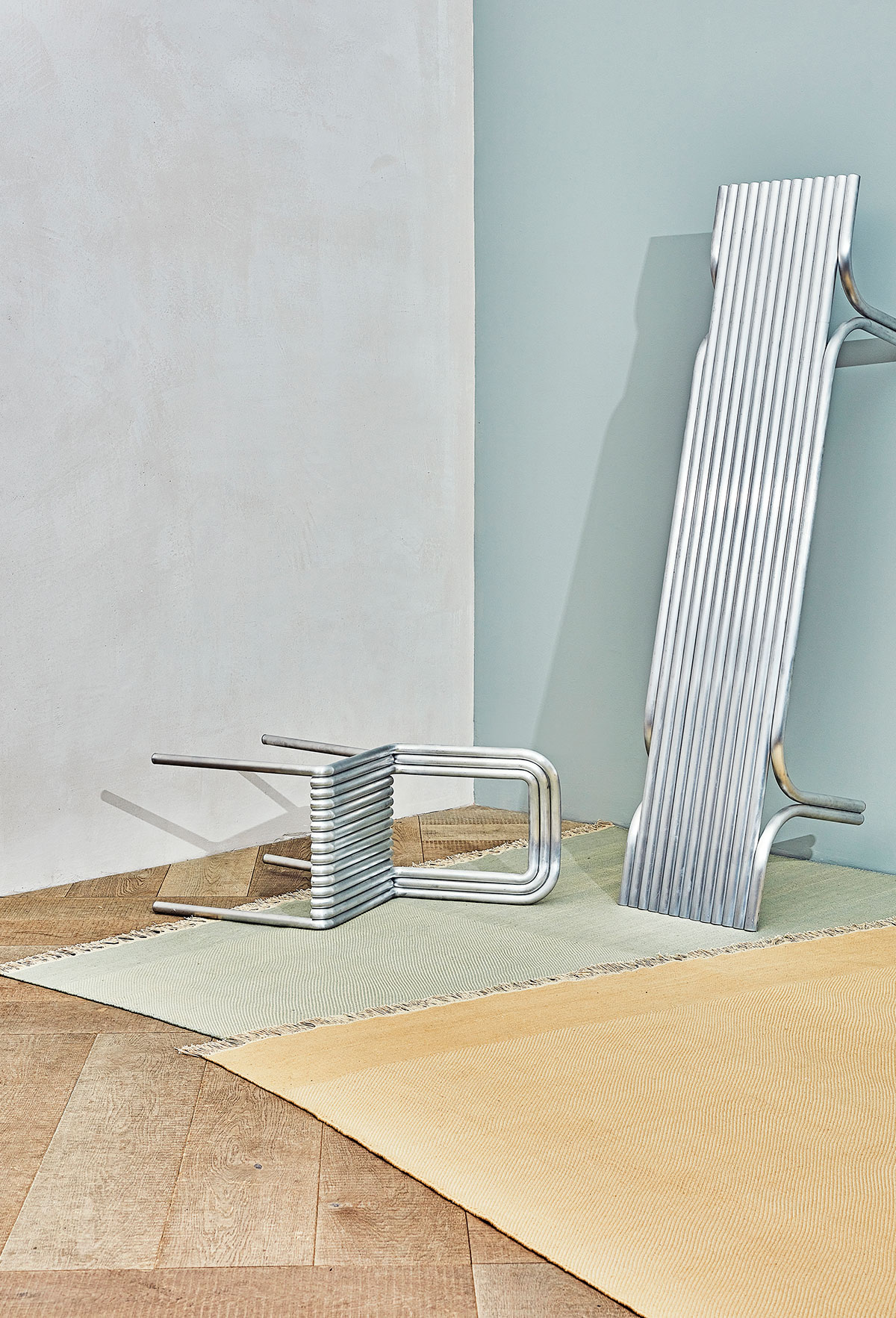 With Twill, Reuber Henning introduces a new style to their repertoire; an unusual, diagonally woven twill weave that results in a differently-toned front and back. 
Twill's broad colour spectrum pays tribute to Italian painter Giorgio Morandi and his world of colours. Morandi is known for his tonal subtlety in depicting rather simple, contemplative still lifes of vases, flowers, bottles and landscapes. Morandi's colour palette was heavily influenced by the architecture and nature of his home town Bologna, using a palette that was reduced to muted tones and soft pastels.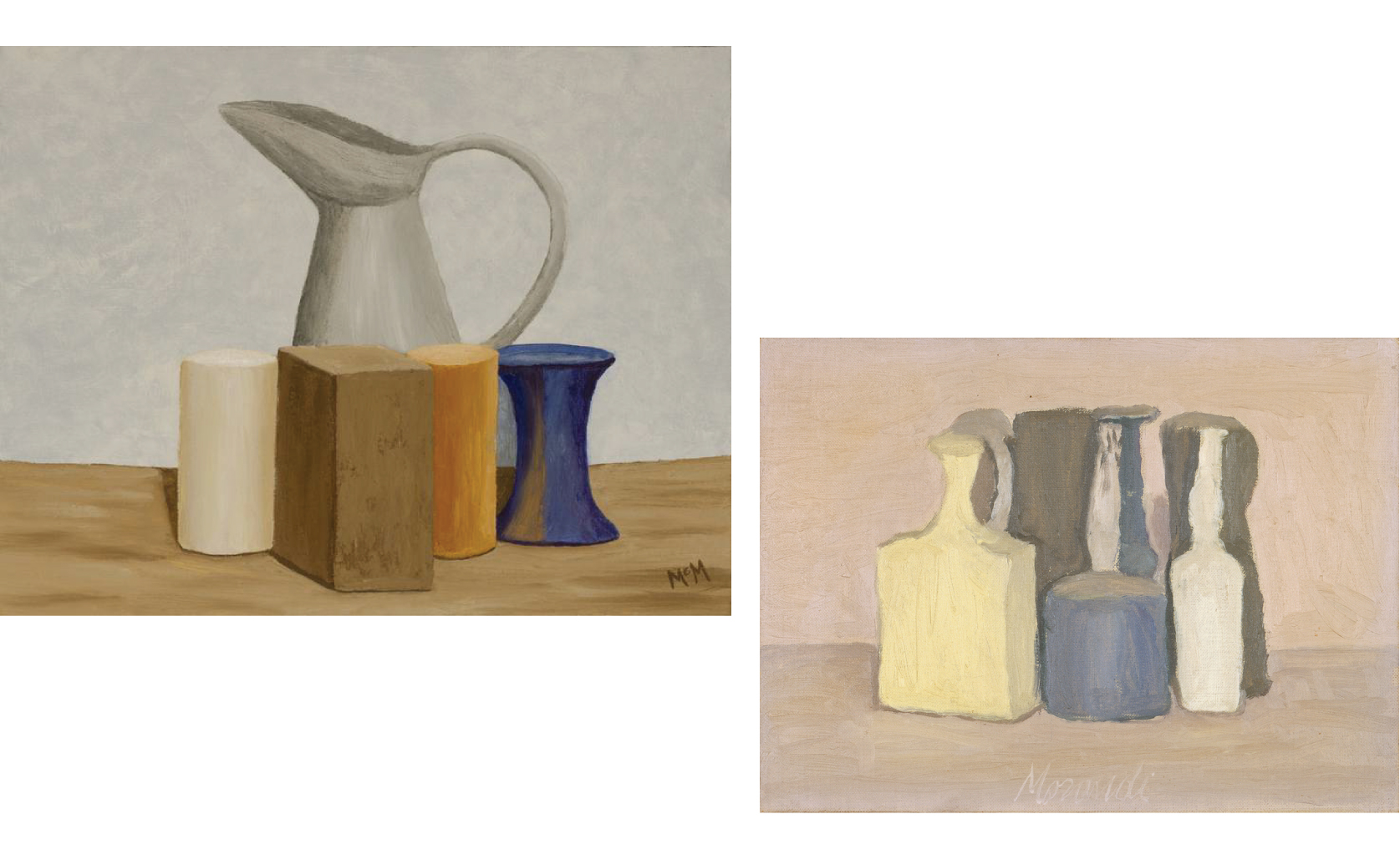 "In order to bring the most beautiful colours to our flatweaves, we were inspired by the Italian painter Giorgio Morandi for the entire Twill series. This narrow colour spectrum with its fine gradations and its special charisma has fascinated me since I first came into contact with Morandi's pictures while studying art"

– Franziska Rueber.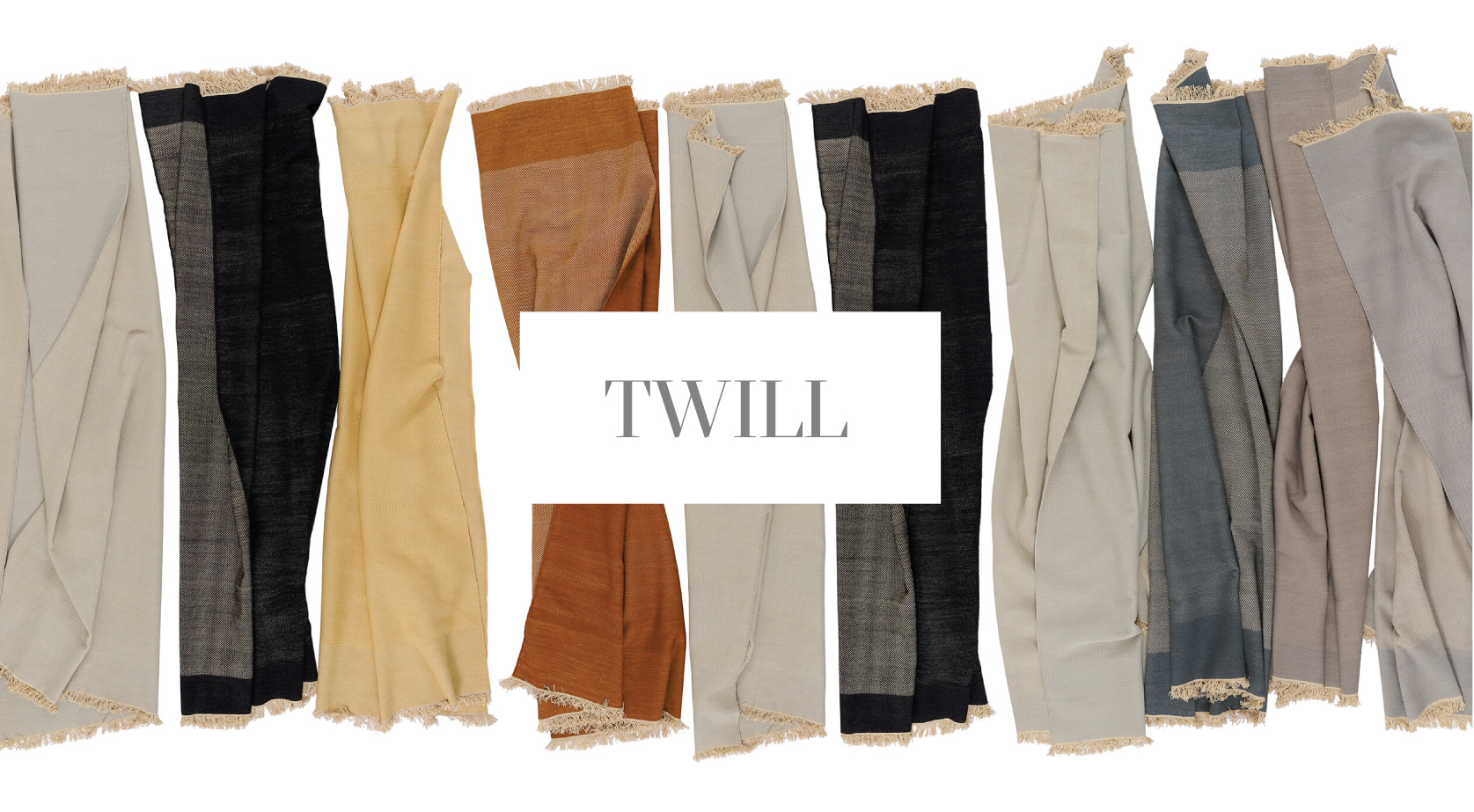 Salt and Pepper owes its unique flecked appearance to the 3-ply yarn, where each ply is a different colour, meticulously selected, often from opposite ends of the spectrum. Upon first glance the rug appears one colour, however, on further inspection, the multi-coloured threads reveal themselves and add a level of depth to the finely woven rug. 
With 'A Single Ply', Reuber Henning takes a minimalistic approach, offering monochromatic rugs with a signature contrasting stripe at each end. Handwoven with just a single-ply or thread of yarn resulting in a superfine, durable rug. The Bauhaus collection consists of eight block colours that pay homage to the modernist German art movement from the early twentieth century. Originating in Germany, the aesthetic favoured bold primary colours and strong use of line. The final phase of the movement was centred in Berlin – where Reuber Henning is based today.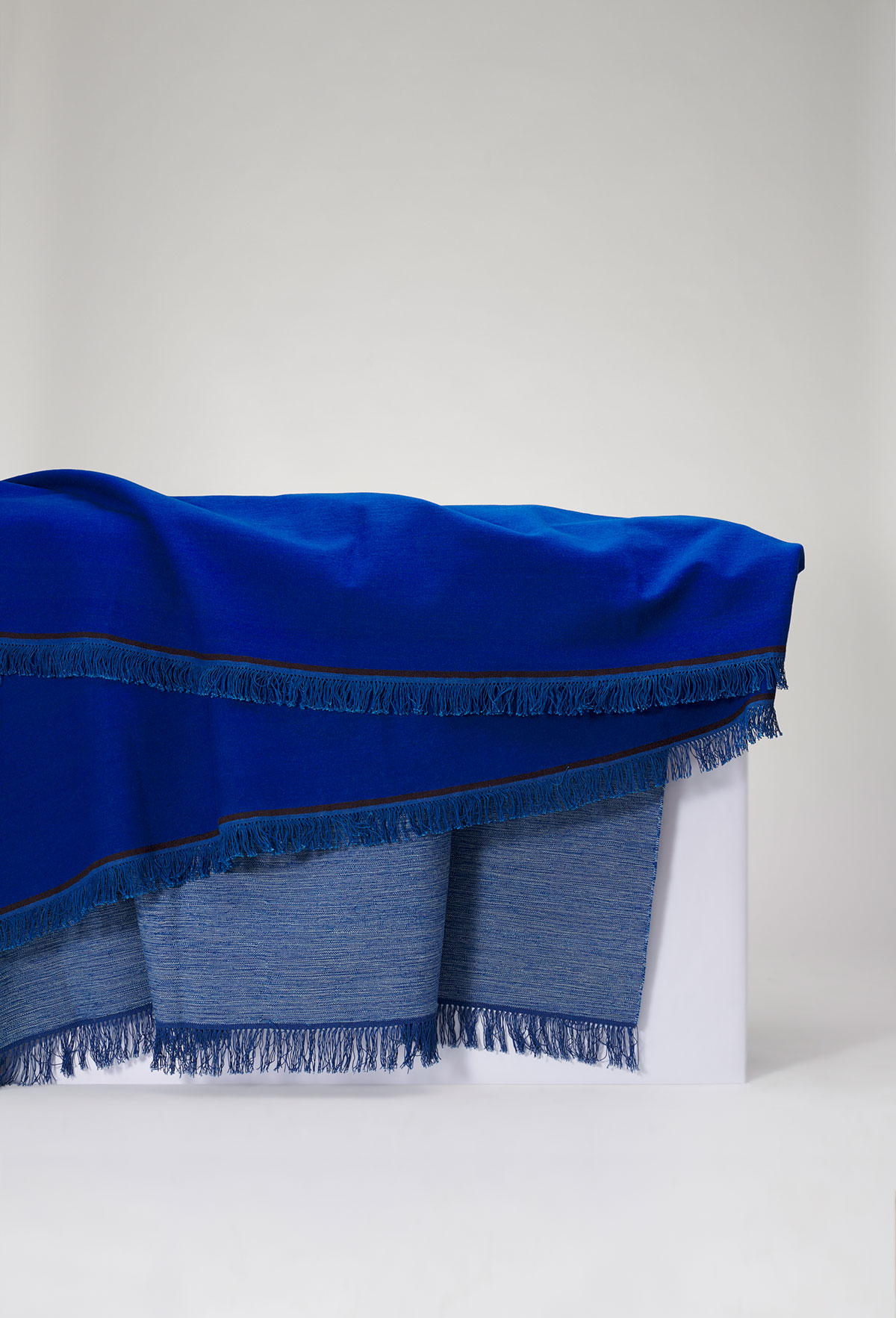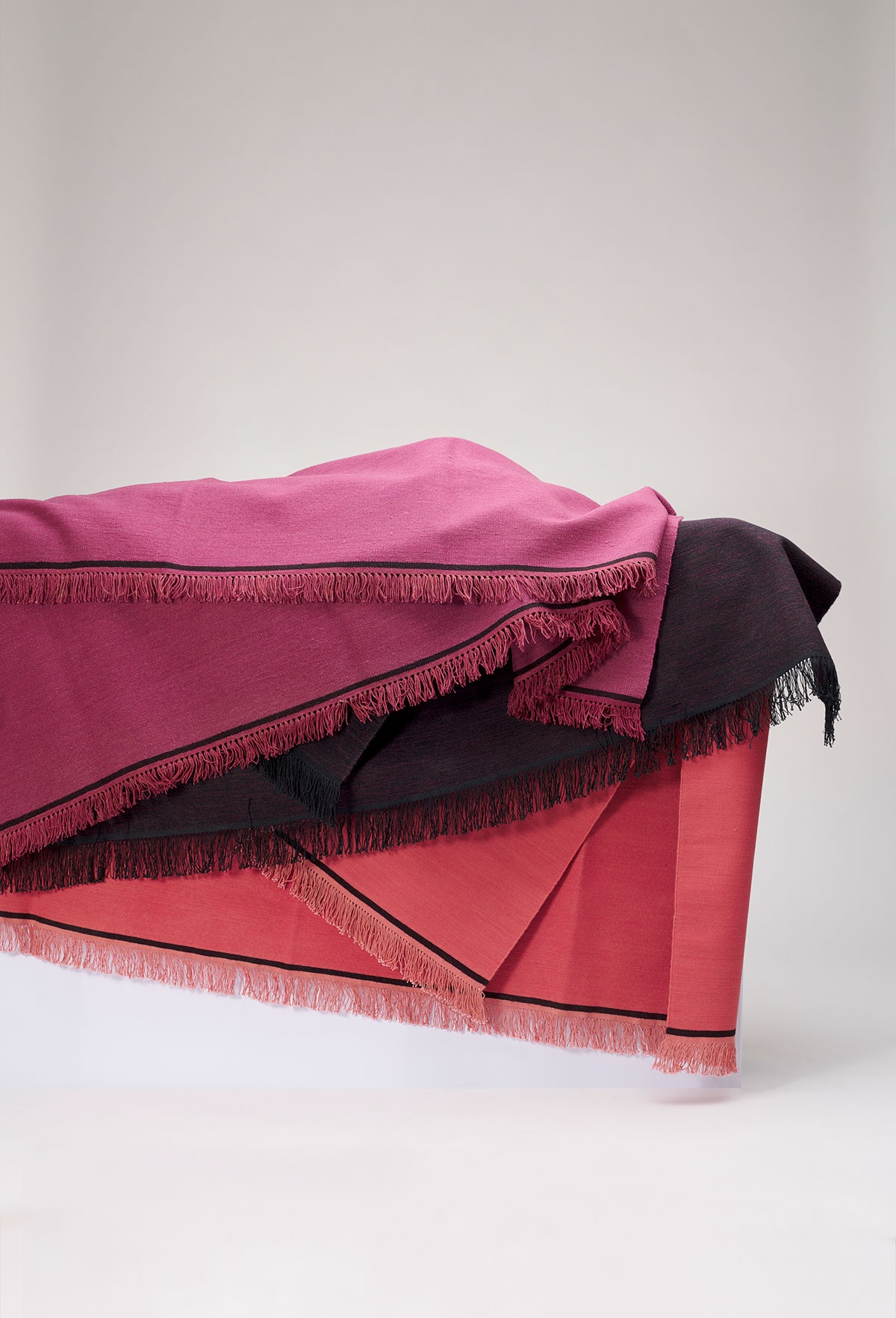 All flatweaves in the Curated Colour Collection are made exclusively by hand in India, where highly skilled weavers prepare super fine yarn in a time-consuming technique. Crafted on a loom using a technique that allows for beautifully rich colours and patterns to be produced; threads are woven without a pile or backing resulting in a lighter more flexible rug that is also completely reversible. 
Not only are these rugs eye-catching with their vibrant colour palette but Reuber Henning's rugs are also sustainable. From the initial stages all the way through to the finishing, the fair production of these pieces are certified by the Swiss label 'Step'.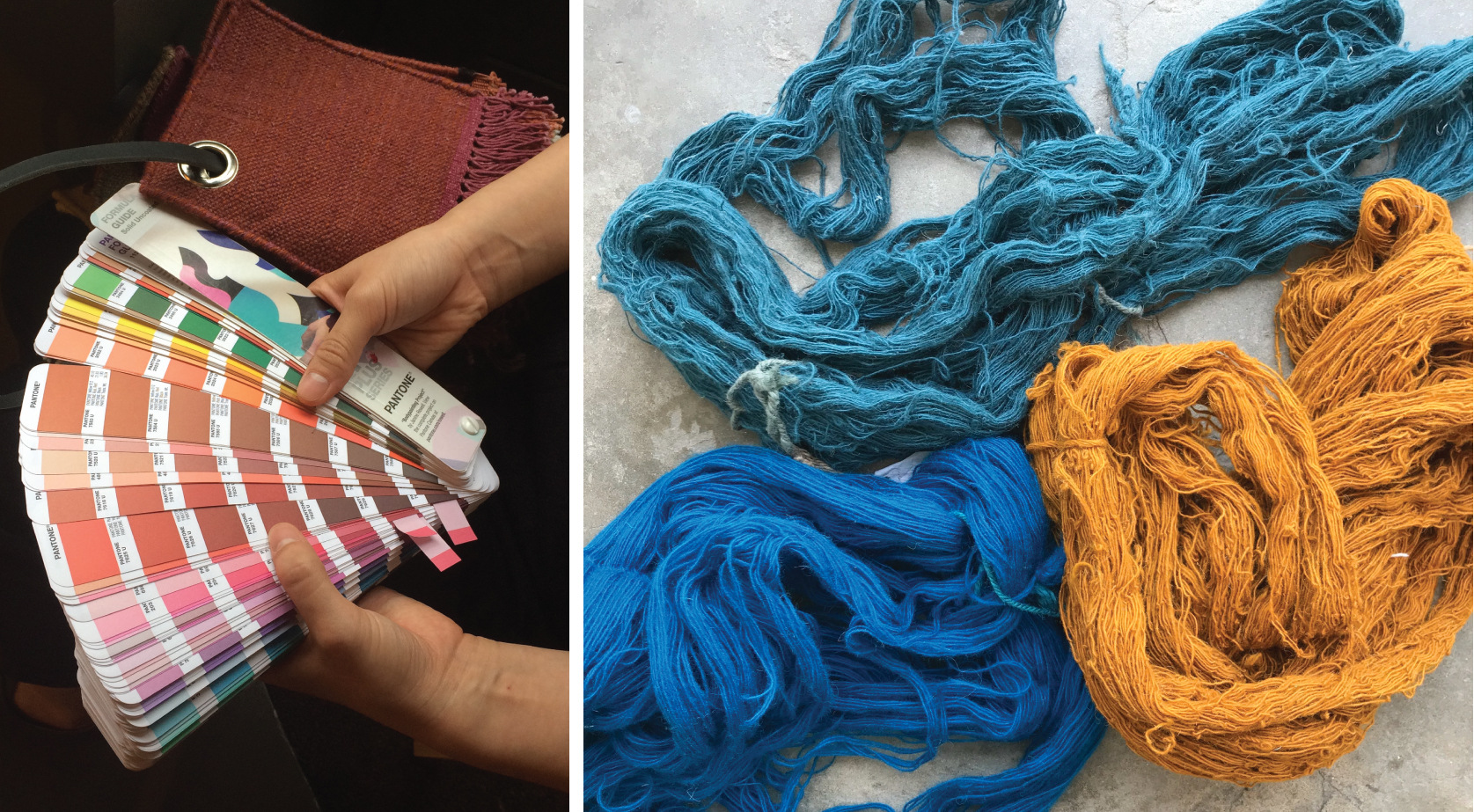 For over 15 years, Reuber Henning has been renowned for their conceptual design approach. The designers draw on their artistic backgrounds and place great value on producing works of art that embody their passion for traditional craftsmanship and storytelling. 
Explore the Curated Color Collection