Meeting the Ahmadi brothers, it's evident they have a very strong family connection to crafting and designing rugs. The brothers are the third generation to be producing hand knotted rugs, following in the footsteps of their mother and her family who ran a silk weaving workshop in Kabul when they were growing up.
Forced to leave Afghanistan in 1984 as refugees of The Soviet War, the Ahmadi brothers fled by foot to neighbouring Pakistan before emigrating to the United States. Despite their newfound life of comfort and safety in Los Angeles, the family have committed to an admirable mission: empowering women in Afghanistan where 85% have no formal education and are illiterate.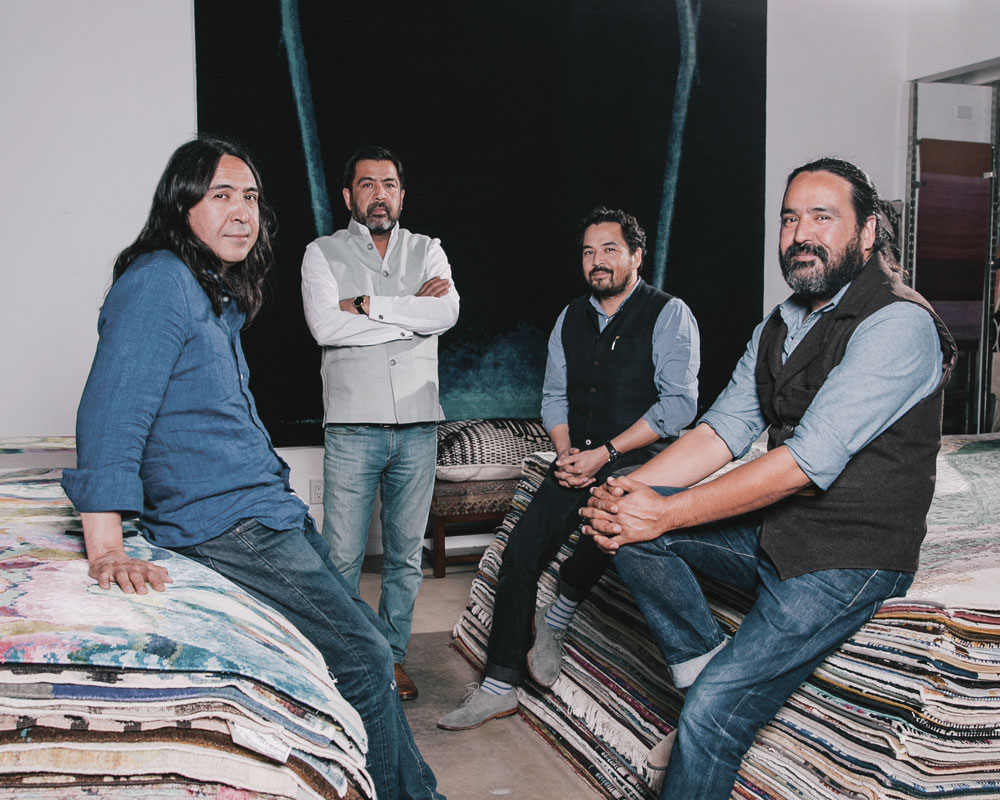 When Afghanistan was liberated from the Taliban in 2003, the Ahmadi brothers were able to return to the city of Kabul to establish their workshop, starting at the time with just twenty women from the local area. Husbands, fathers and brothers were persuaded to allow their wives, mothers and sisters the opportunity to work. A bus safely transports the women, aged 18 to 70, from around the Kabul area to the weaving workshop. Every day, classes are held to teach reading and writing as after four decades of ongoing war in Afghanistan, there is an entire generation that has been raised without any education.
Now 15 years into this journey, they currently employ 120 Afghani women and have seen the positive changes in the families they are working with."Women are the backbone of the family, so if you help one woman, you help many people beyond her"says Zubair Ahmadi who is one of the five founding Ahmadi brothers who are all still actively involved in running Amadi Carpets today. But their ambition didn't start and stop with the admirable vision of creating something more in their home community, the Ahmadi brothers wanted to produce an exceptional product range too.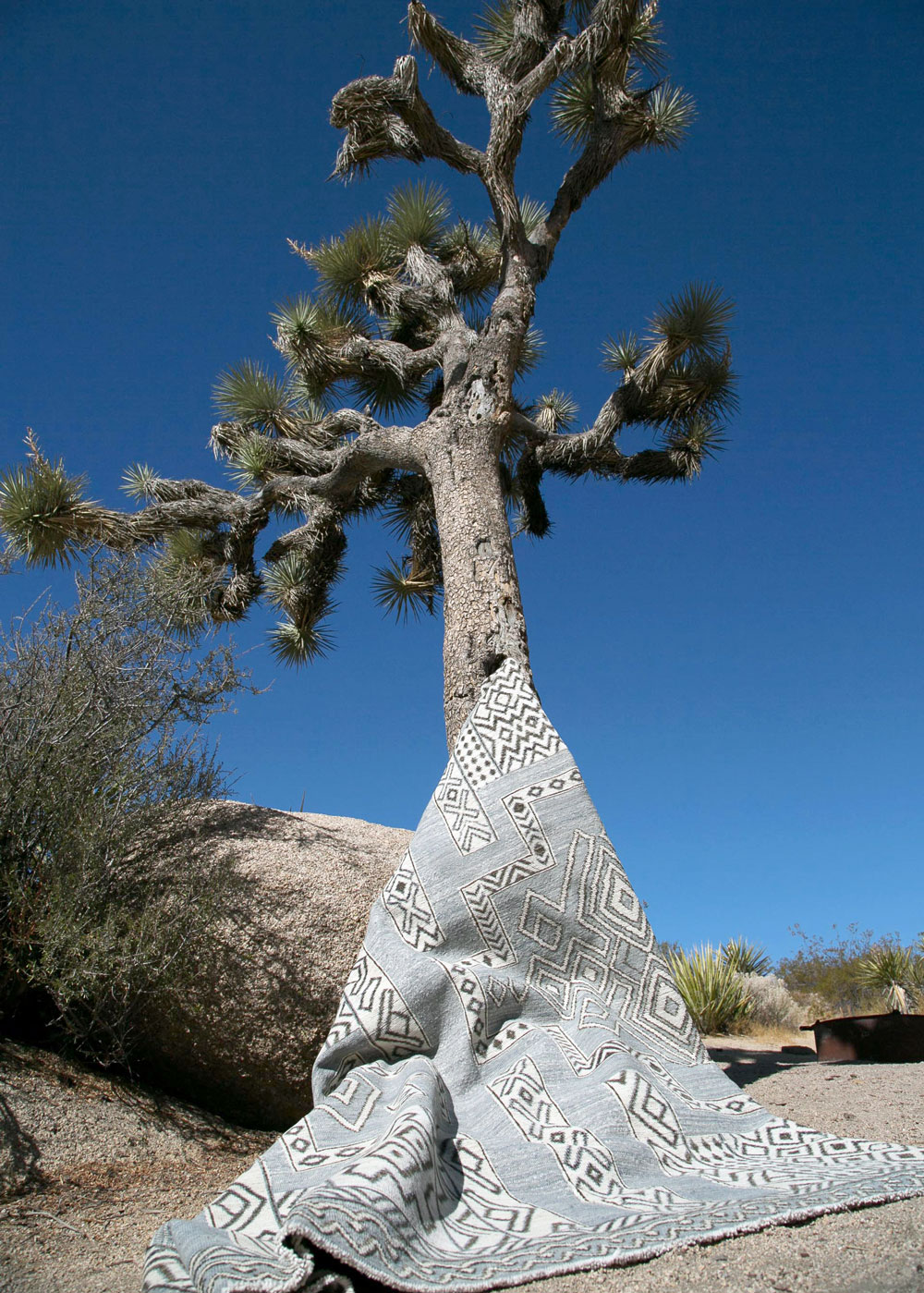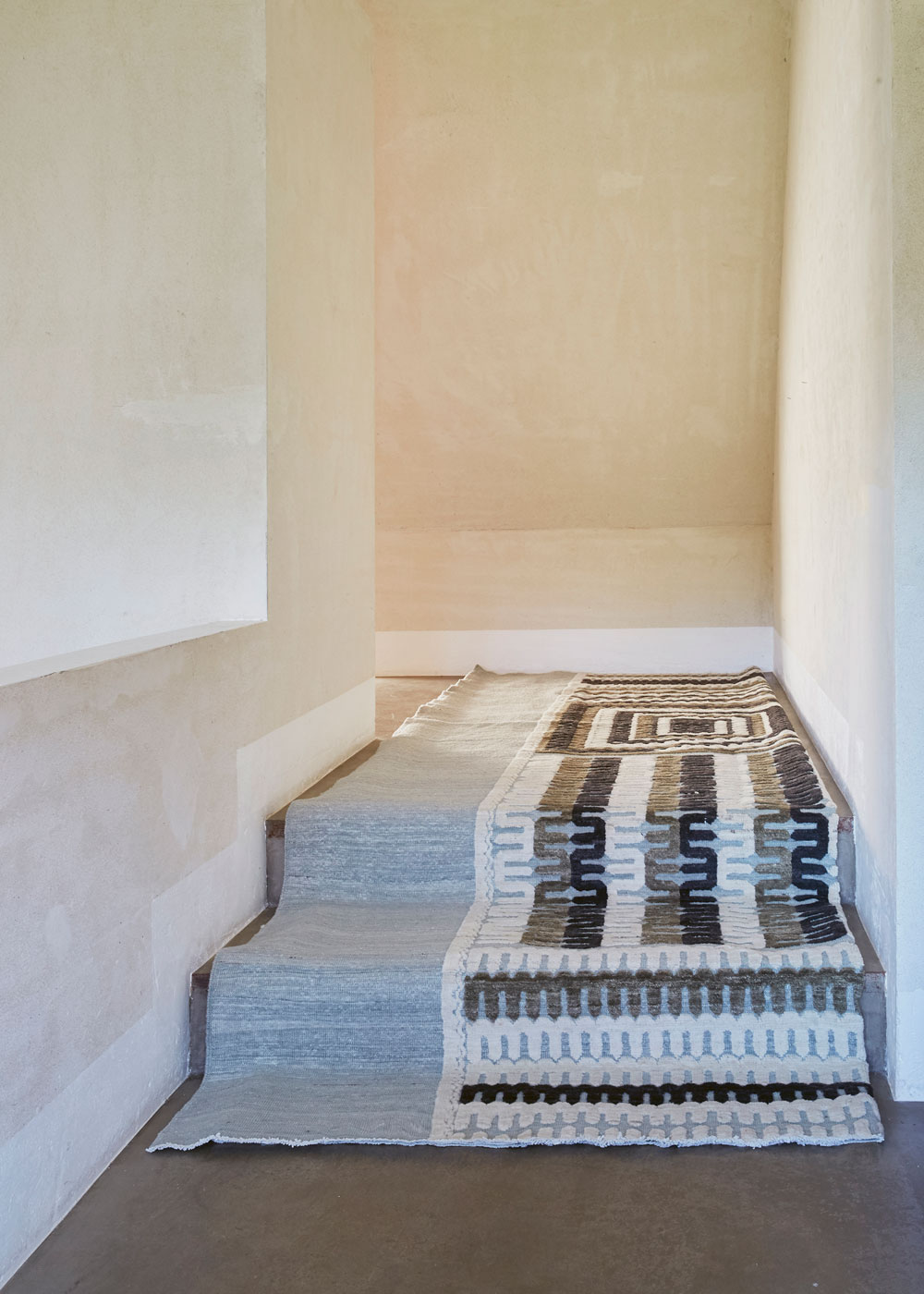 Turning to traditional fabrics, cloths and mats, their range explores modern interpretations of these designs while also approaching each collection with ethnographic sensibility. Each rug is hand knotted with fine hand-carded and hand-spun wool from the highlands of Afghanistan to create the highest quality rugs.
"We concentrate on the integrity and quality of a rug so that it does not have a five-year shelf life, rather centuries, for it to be the antiques of the next generations to come. We need to respect and value the craftsmen and craftswomen who make these beautiful pieces of art. Make a rug that lasts a lifetime or two or three." says Zubair.