Tinto in Pecora by Mariantonia Urru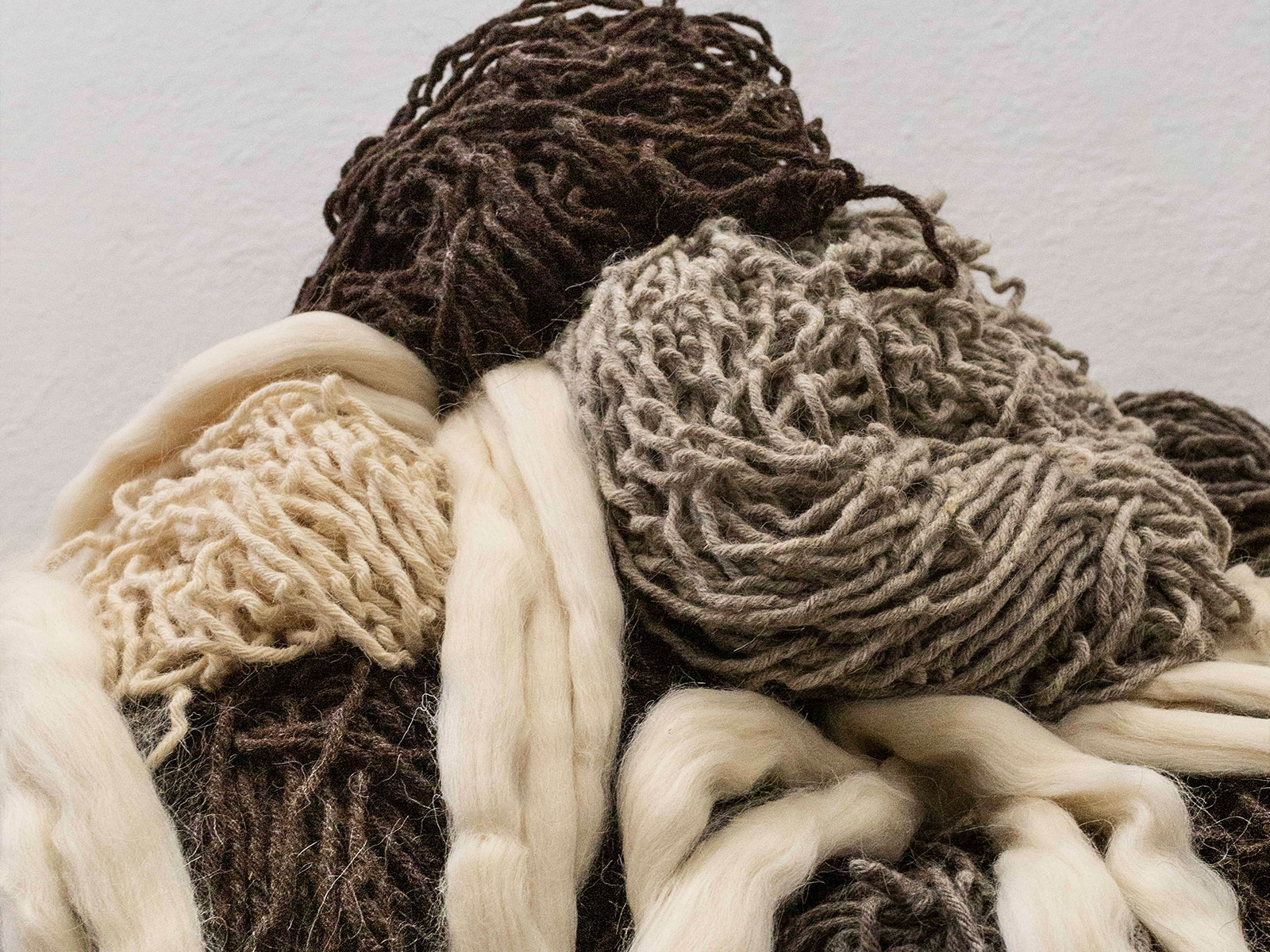 Nestled in the middle of Sardinia, in the Oristano region lies the mountain village of Samugheo, a town where textiles have been a leading industry for centuries. For generations, family members have passed down the techniques of spinning and weaving yarn, with the art of dyeing and the secret behind the decorative pattern often valued as genuine family property.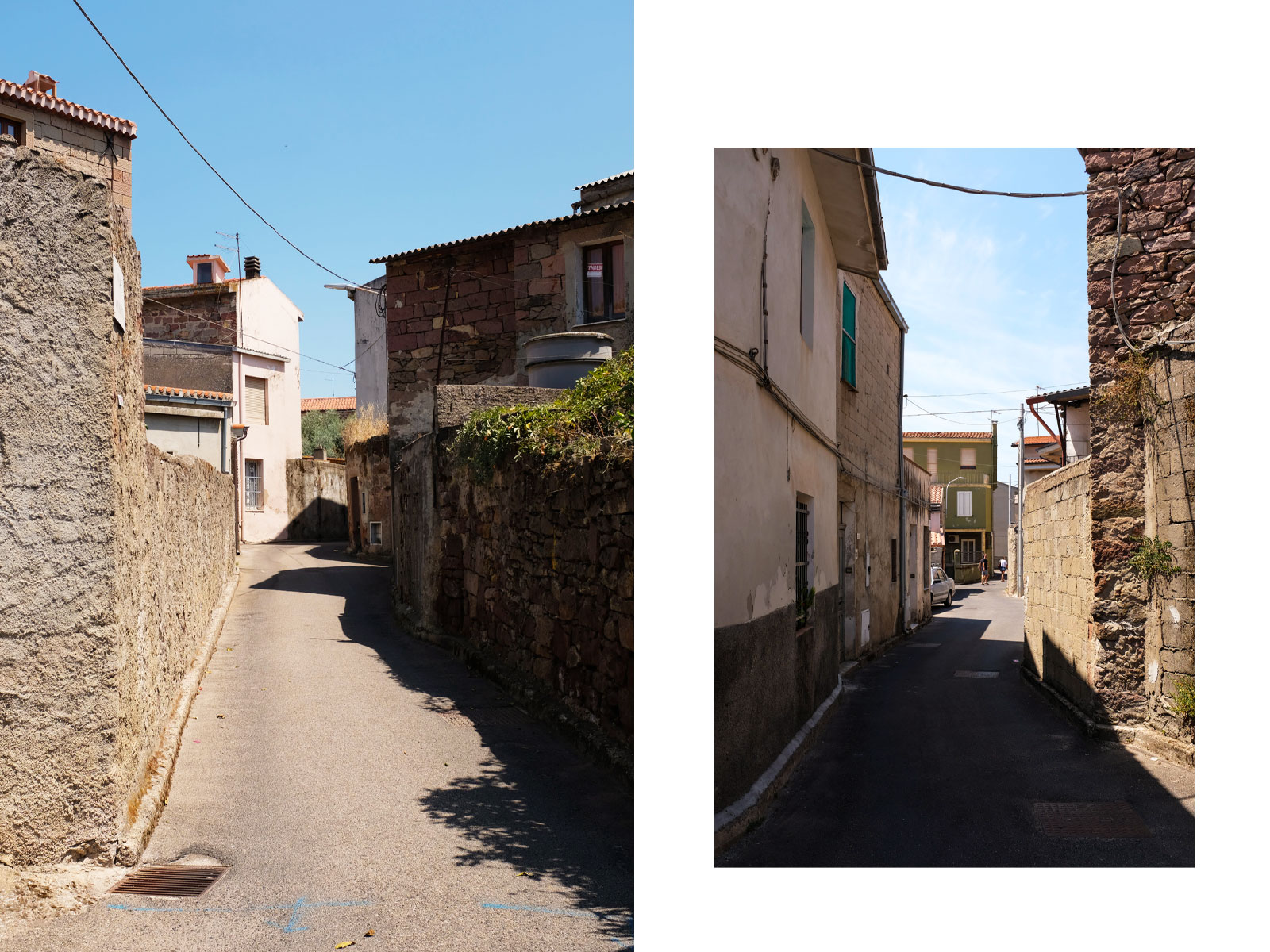 It's no wonder then that this is where we find the company Mariantonia Urru, a historical weaving practice brought to life by the weaver who gave it its namesake. A family-run textile workshop creating beautiful rugs, Mariantonia Urru celebrates the tradition of Sardinian weaving by linking the past and present, innovating on centuries of Sardinian knowledge. Along with her four sons, Mariantonia Urru has built her company off the foundations of Sardinian weaving history. Opening the doors to renowned and emerging international designers alike and supporting them in research of methods and forms, the workshop is able to breathe new life into ancient art.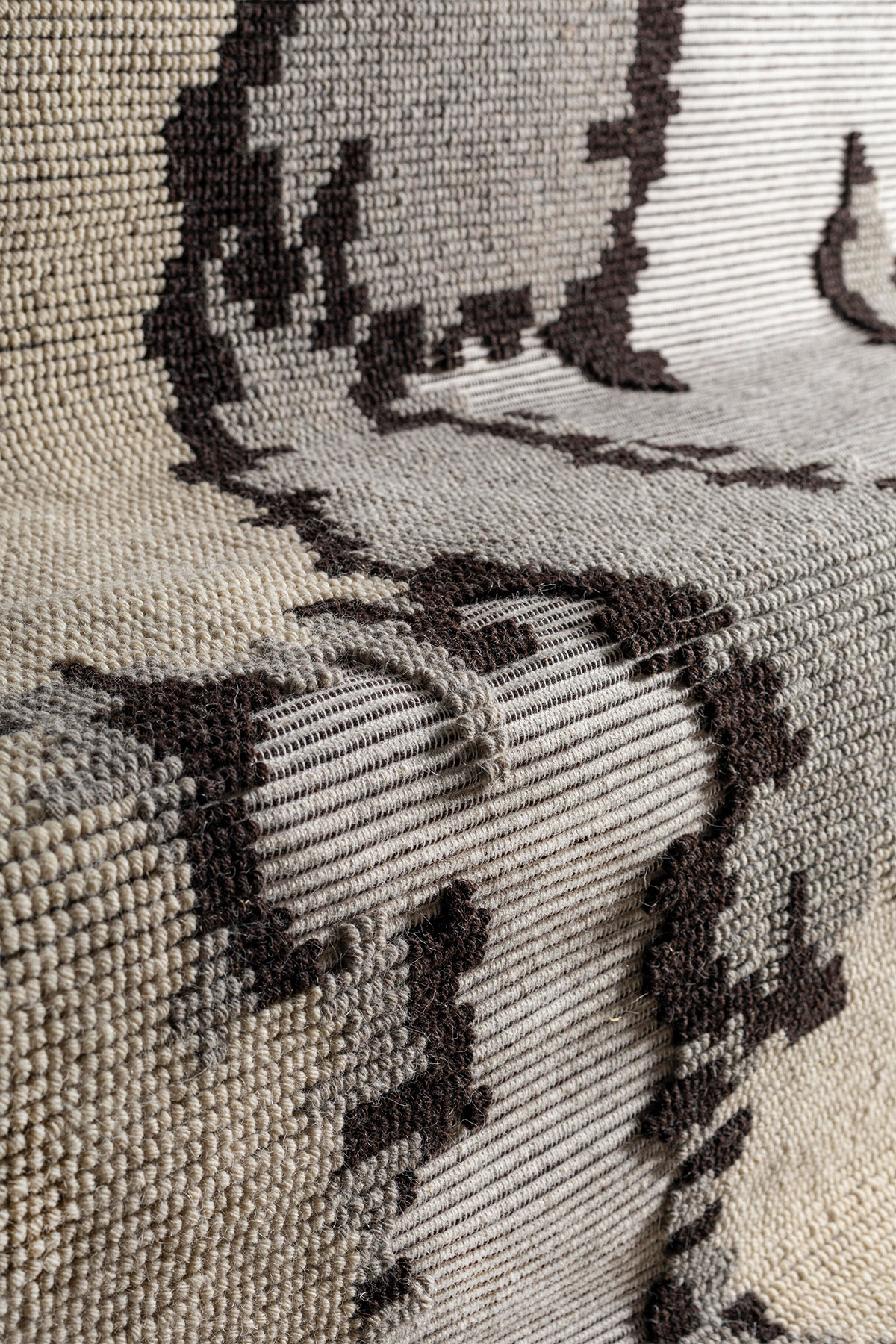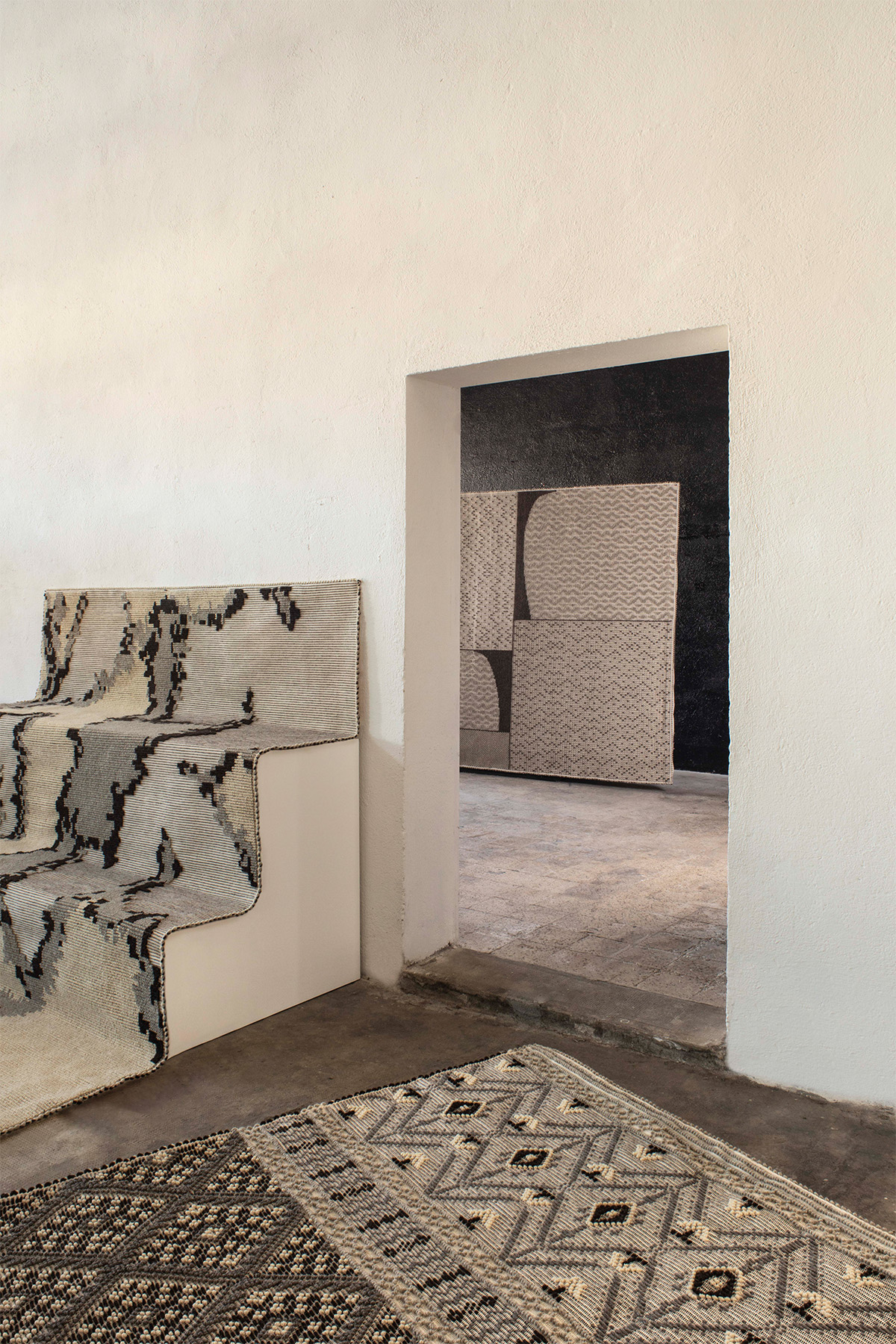 Milan Design Week and Salone Del Mobile were back in full swing this year, returning to their April slot in the Design calendar. For the second year now, Mariantonia Urru showcased their new collections within the Fair Grounds of Salone Del Mobile, with 'Tinto in Pecora" (which translates to "Tinged by the Sheep"). The collection is a celebration of wool and a recognition of the fundamental history that wool has played within Sardinian weaving.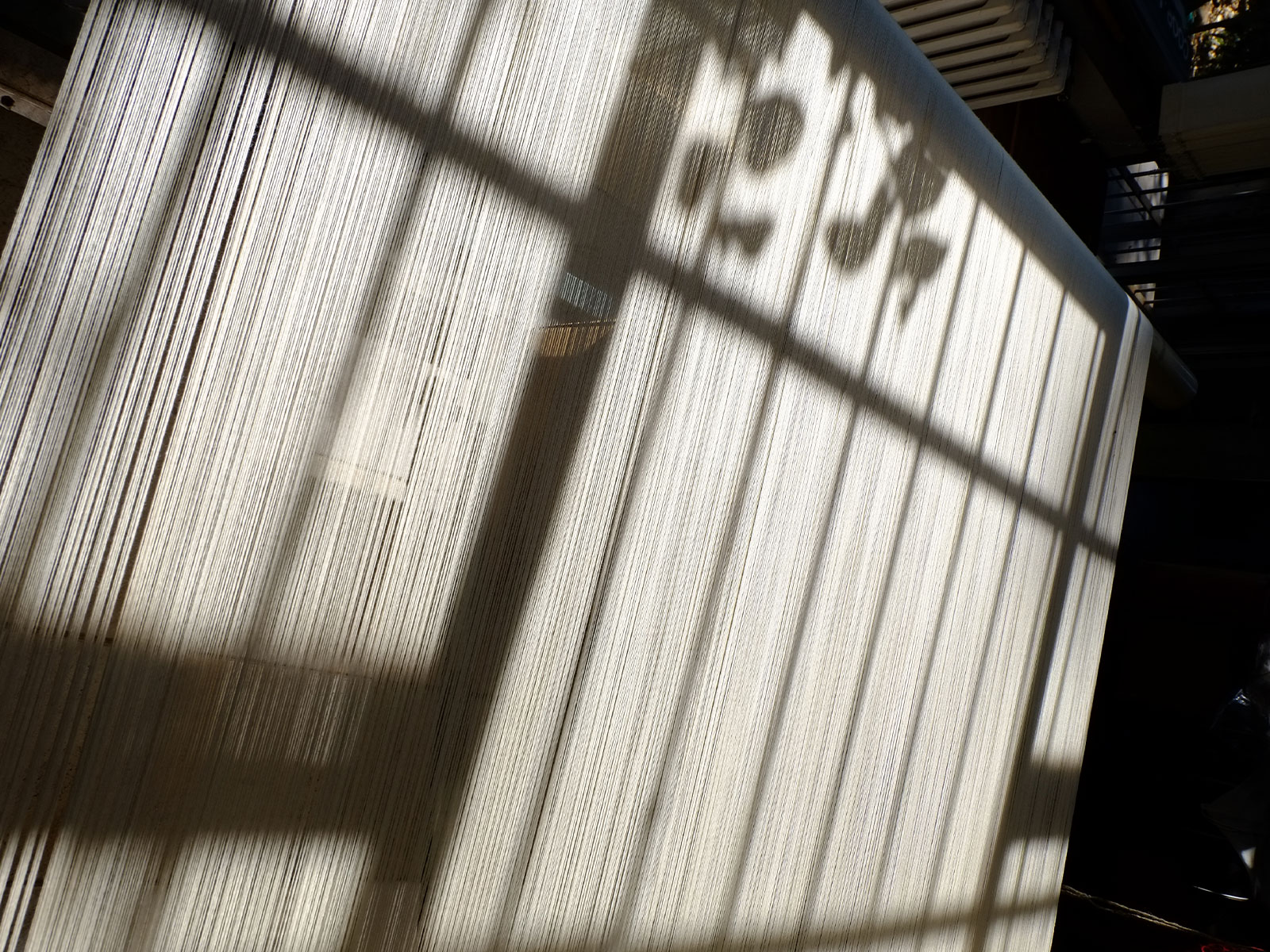 "What we know, in Samugheo, is the dynamic nature of a herd grazing on a hillside, an organism in constant motion and modification. We know the rhythms of the shepherds who tend to these herds and follow the repetition of milking and birthing, who live in continuous contact with the circle of yearly production. We know that not very long ago our mothers made their own yarn, from the wool they got from these shepherds, their own neighbours."

– Mariantonia Urru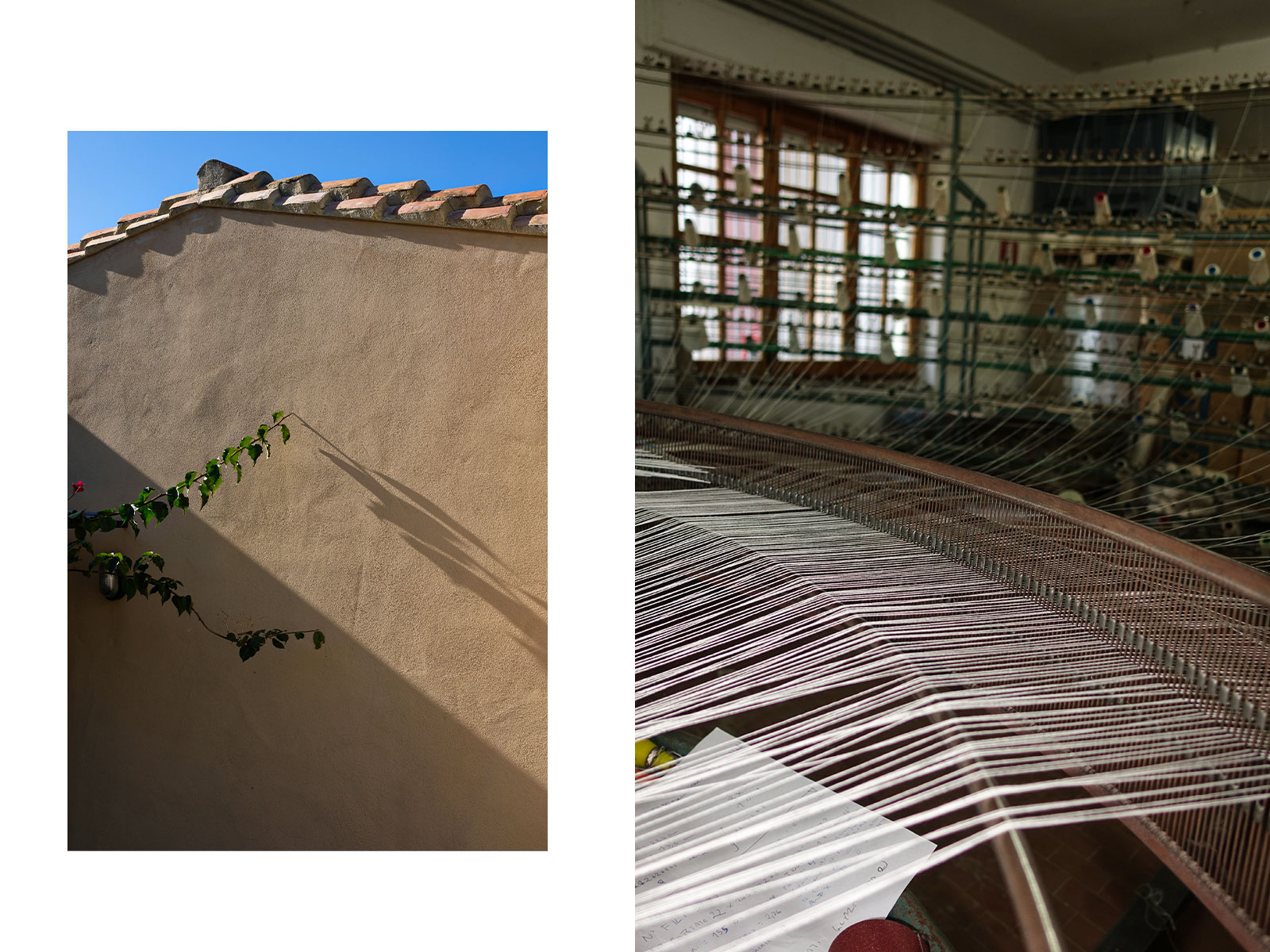 While Mariantonia Urru's textiles furnish homes and hotels all across the world it's the recognition of this extremely local product that this collection celebrates. Celebrating the sheep, the shepherds, and the mothers that have been having an ongoing conversation for centuries. Sardinia is known for its robust wool, making it extremely well-suited for textiles and fabrics for carpets. At the beginning of this century however, the production of high-quality wool was disappearing, becoming only a costly waste product. Challenging this, Mariantonia Urru works with thousands of local farmers and shepherds to buy that same byproduct at a fair price and transform it into sturdy and elegant yarn.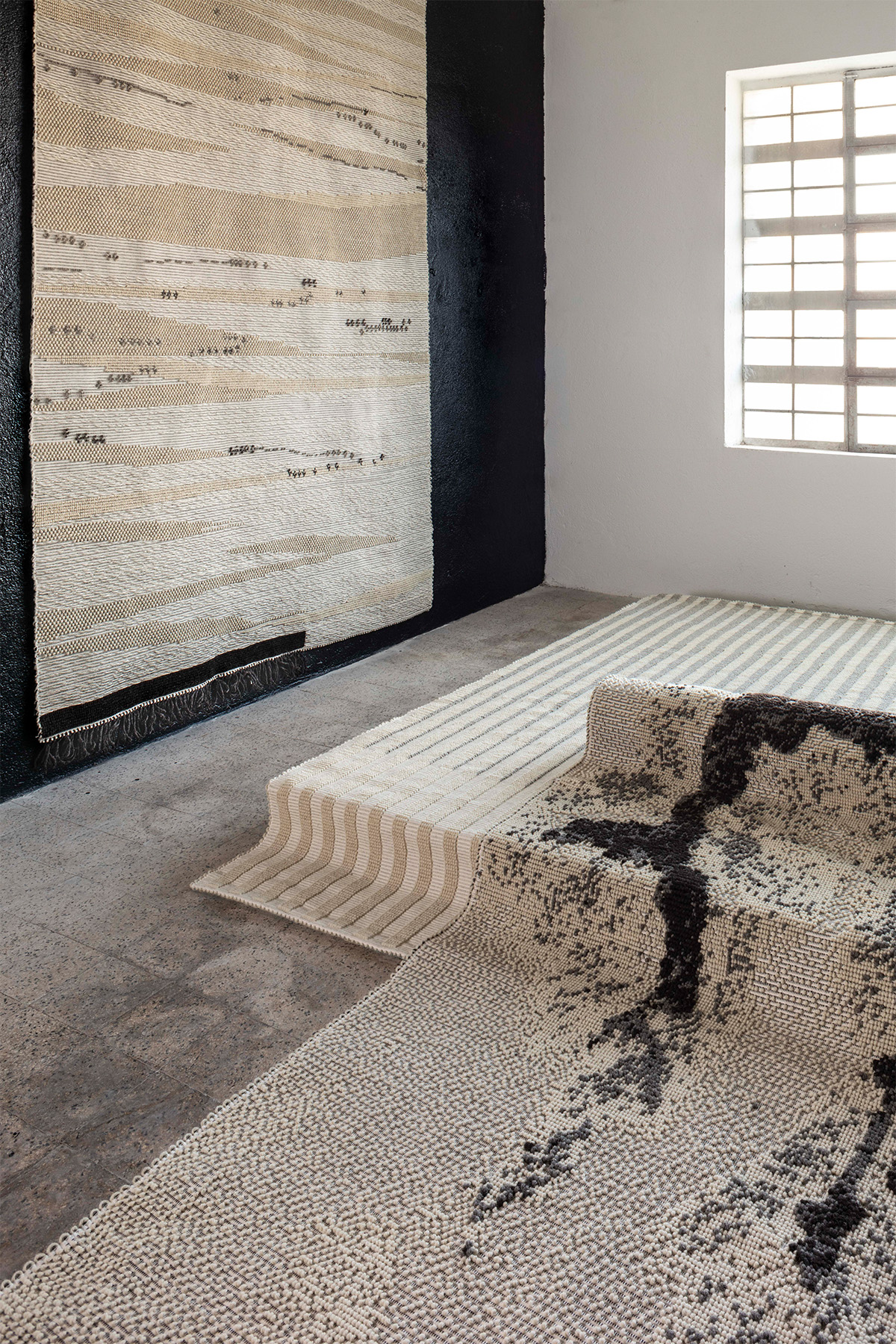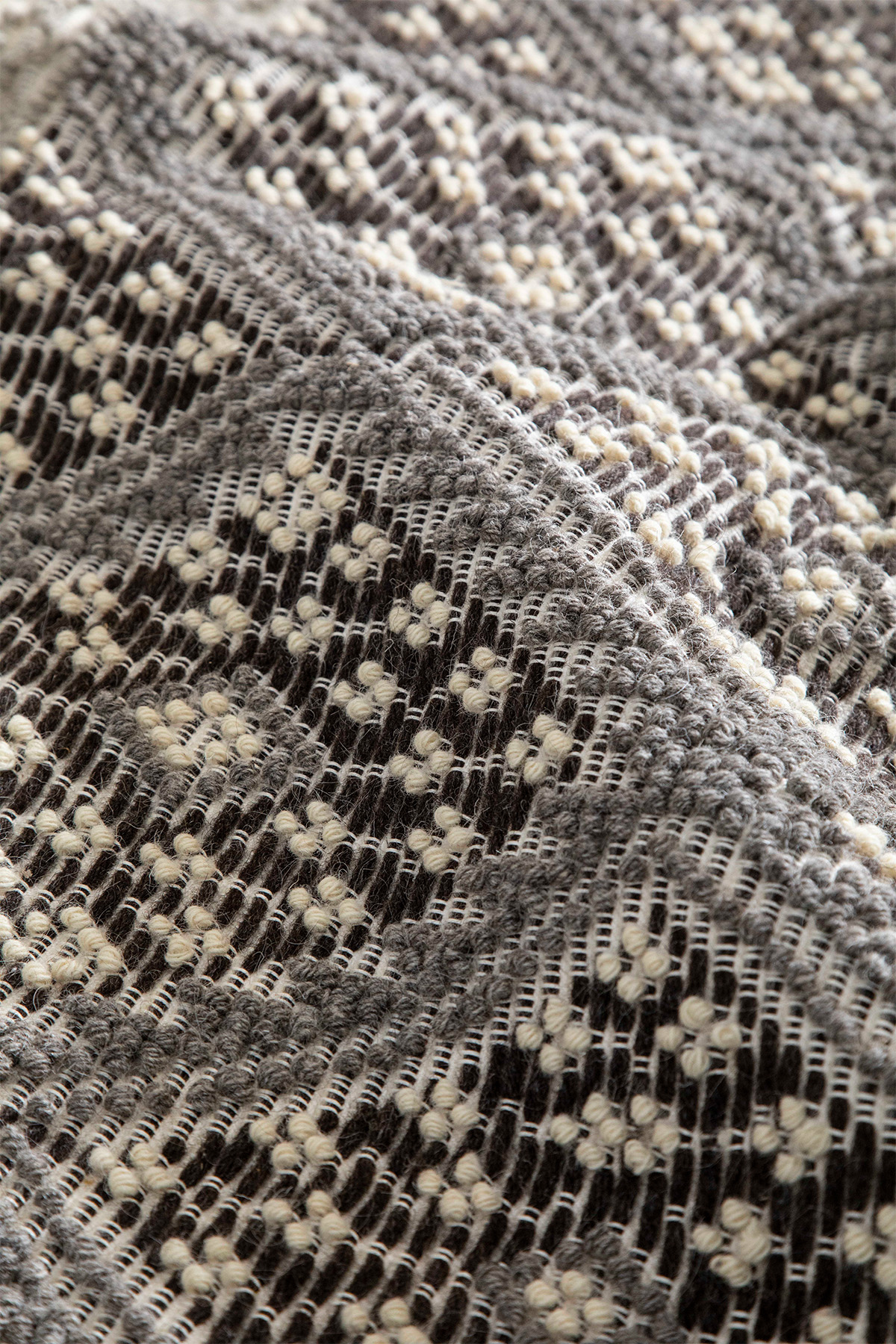 With the origins of Sardinian wool and its history front of mind, the new Tinto in Pecora collection was created. Using locally sourced wool from farmers in the region, the collection presents seven iconic designs from past ranges. To celebrate the testament to the region's wool, the project of creating natural colours was undertaken. By mixing wool from both black and white sheep Mariantonia Urru was able to create 7 different shades from Ecru to Deep Brown, quite a feat to achieve without any chemical intervention.

"Starting in 2023, every textile we produce with the Tinto in Pecora wool will have a distinct label and the colour palette will expand to include over 20 different tones," says Giuseppe Demelas, one of Mariantonia's four sons who today lead the company. "We hope this project will help communicate to all of our partners our commitment to our land and community, to artisanal excellence and innovation in production."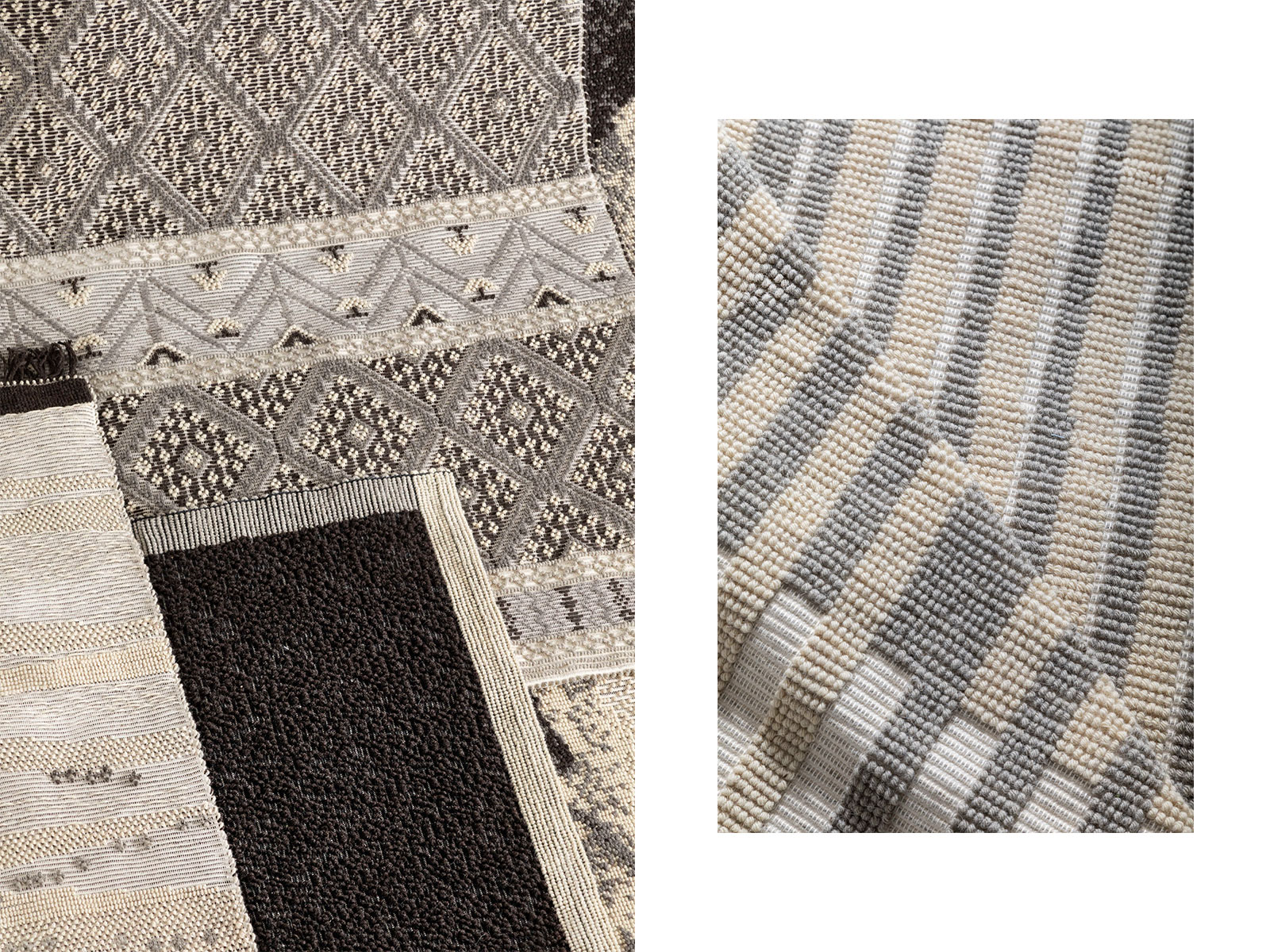 Collaborating with multiple designers, the collection features designs from Mario Cucinella, Anna Galtarossa, Paulina Herrera, Pretziada, Angelika Rösner, Celestino Sanna, and Studio Salaris + SansNom. All rugs are woven solely from natural tones.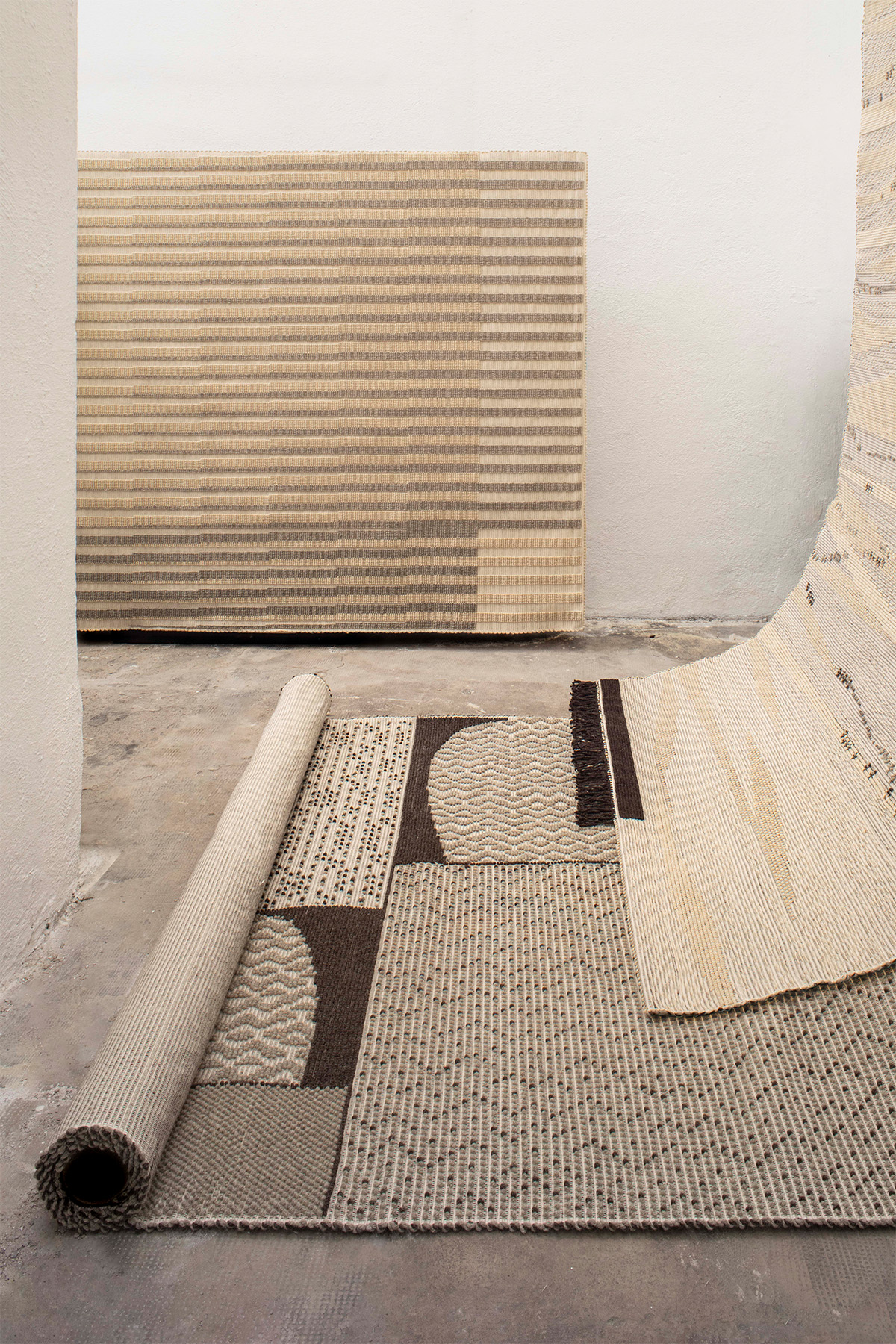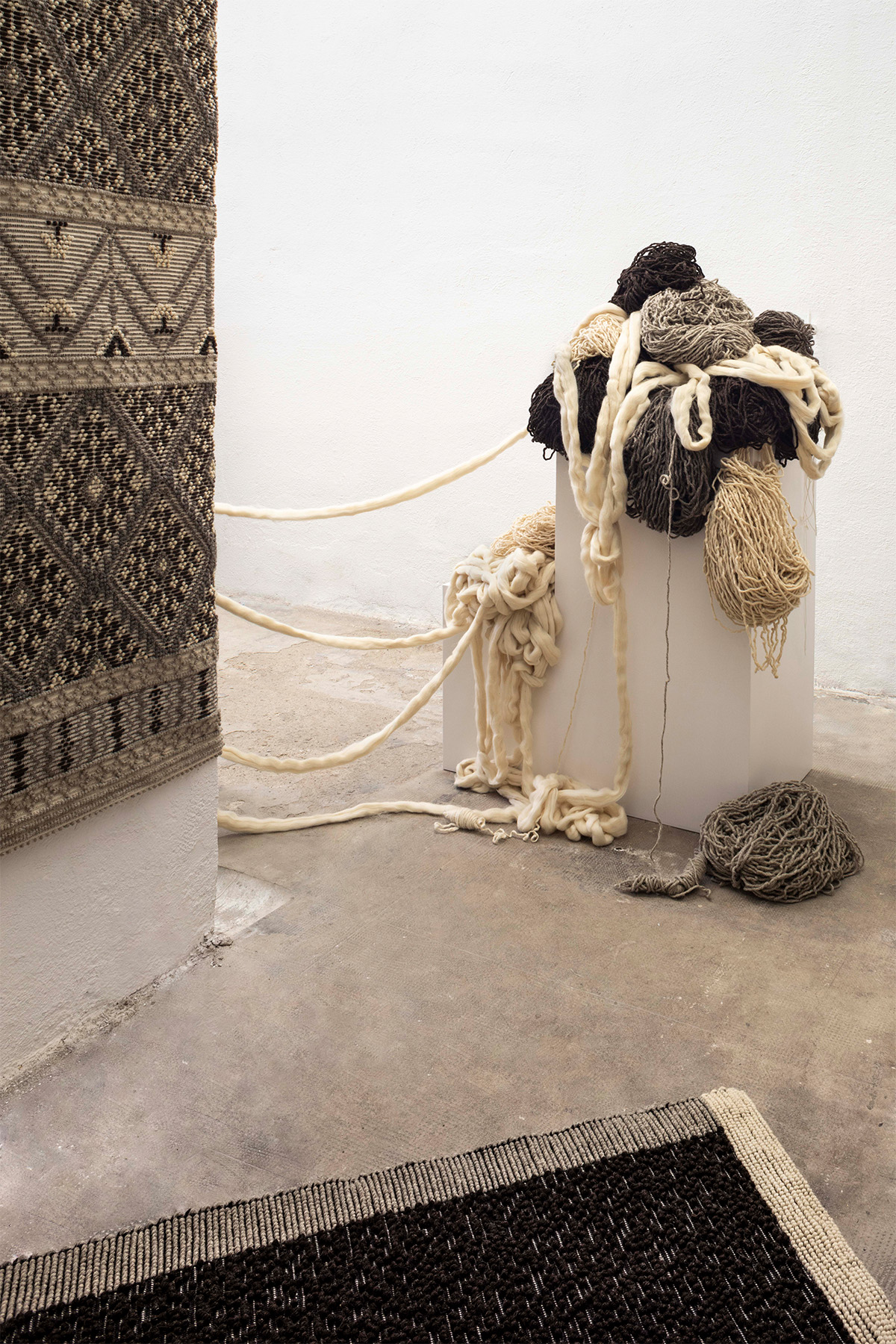 "Often we are told that to follow the herd is an act of cowardliness. We embrace the storyline of a sole adventurer with a singular talent. However, our family and our business grew up in these mountains, surrounded by people and animals whose livelihood is deeply connected to our own. To us, Tinto in Pecora is part of a path that we make not only for ourselves but for each other. It is the story of Samugheo, the story of an ancient history, the story of balance in nature. It is the story of a herd, dynamically keeping pace with itself, so as to reach the whole world over." – Giuseppe Demelas
Explore the Tinto in Pecora Collection