Arrivals from Milan Design Week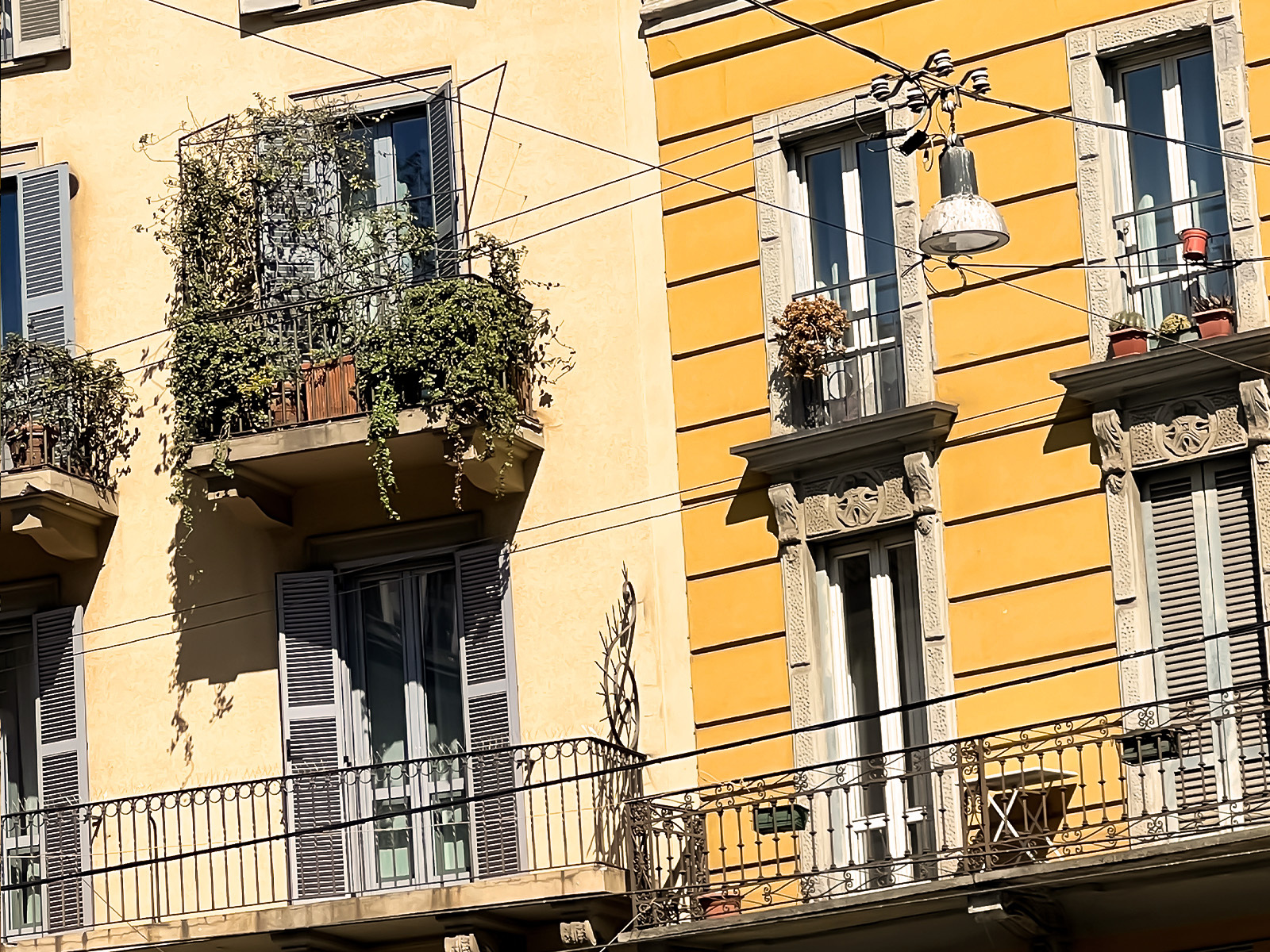 With new collections arriving, we took a look back at what we saw in Milan. This past April saw the return of Milan Design Week and Salone del Mobile, a momentous occasion in the design world calendar. After a 3-year break, Halcyon Lake was thrilled to participate again. With new designers, familiar faces, and reconnecting with some of our producers, it was an absolute pleasure to be a part of the event. Drawing an impressive attendance of over 300,000 people, Milan Design Week brought together a diverse array of exceptional designers from all corners of the globe, including our artisan makers JOV, Mariantonia Urru, and Edelgrund. All with distinct collections and unique exhibitions, we're taking a look back at what they presented this year.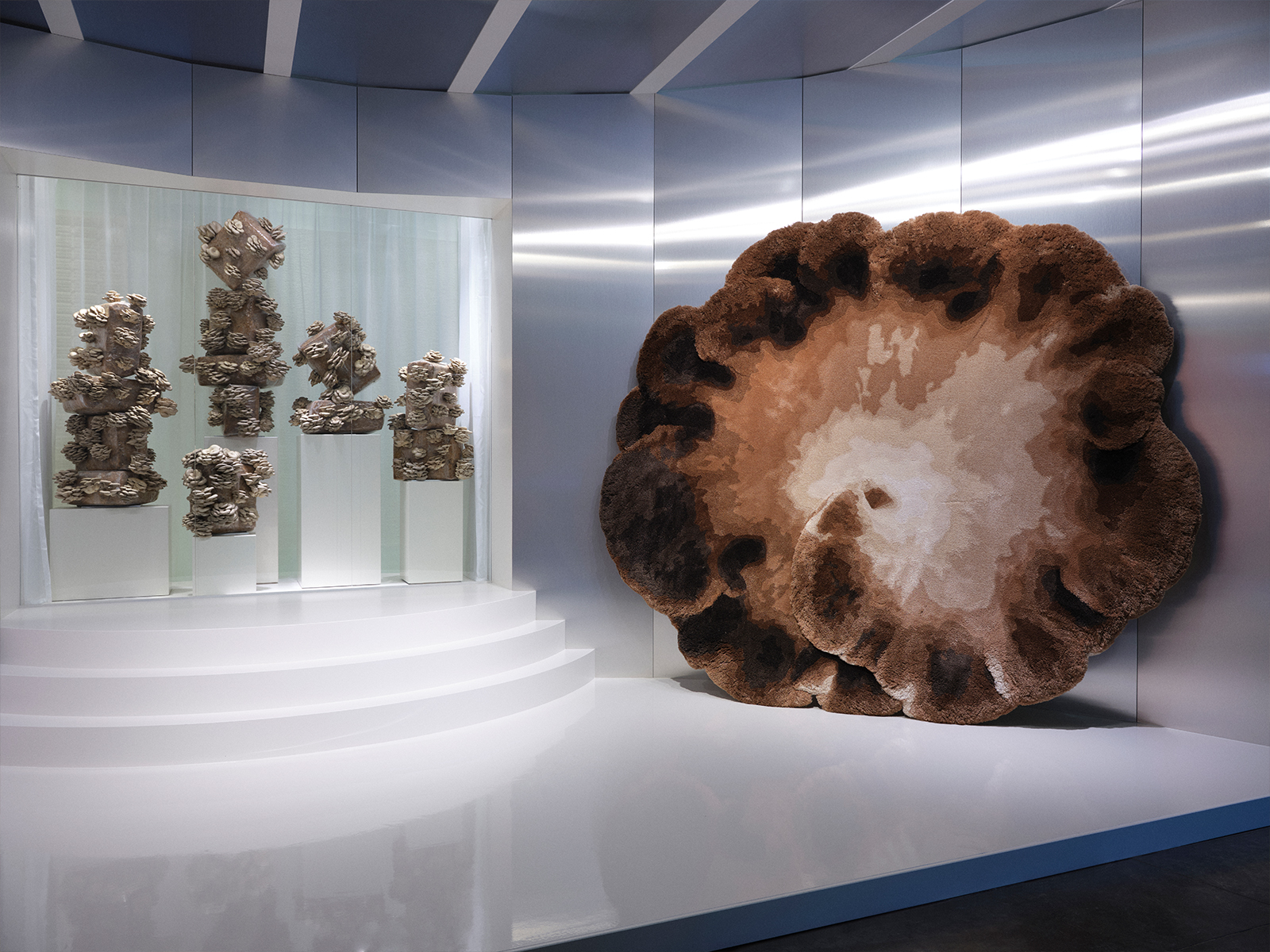 The JOV stand at Salone Del Mobile showcasing the M-SHWY 01 rug
JOV
Belgium-based JOV exhibited two new collections this year collaborating with design industry heavyweights –  John Pawson, and Studio Mary Lennox. Designed in Belgium, Jov specialises in creating handmade rugs using premium, natural materials of the highest quality. Employing pure New Zealand wool, natural silk, Belgian linen, mohair, and cotton, JOV ensures that each rug is meticulously crafted to evoke a sense of timeless beauty and elegance.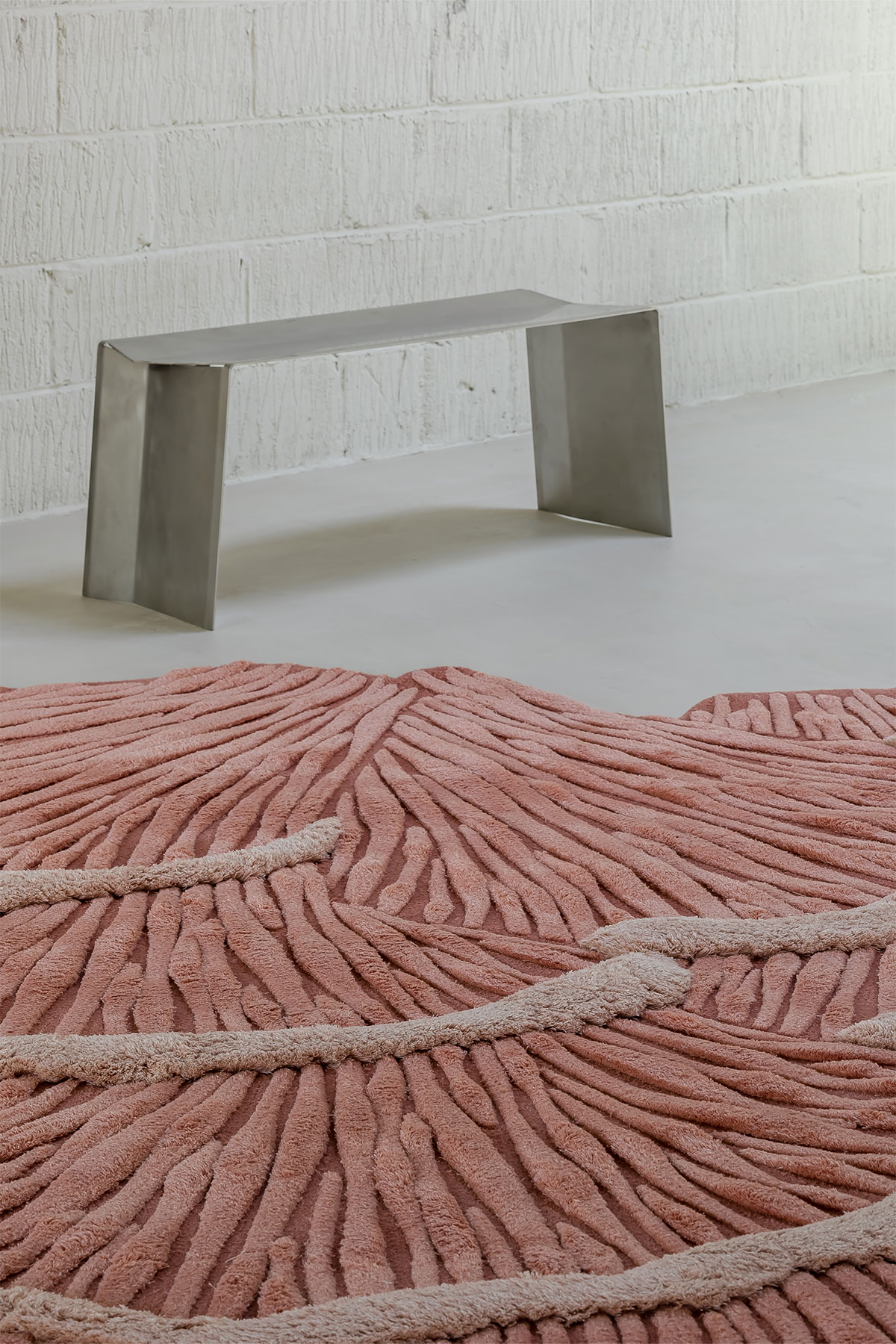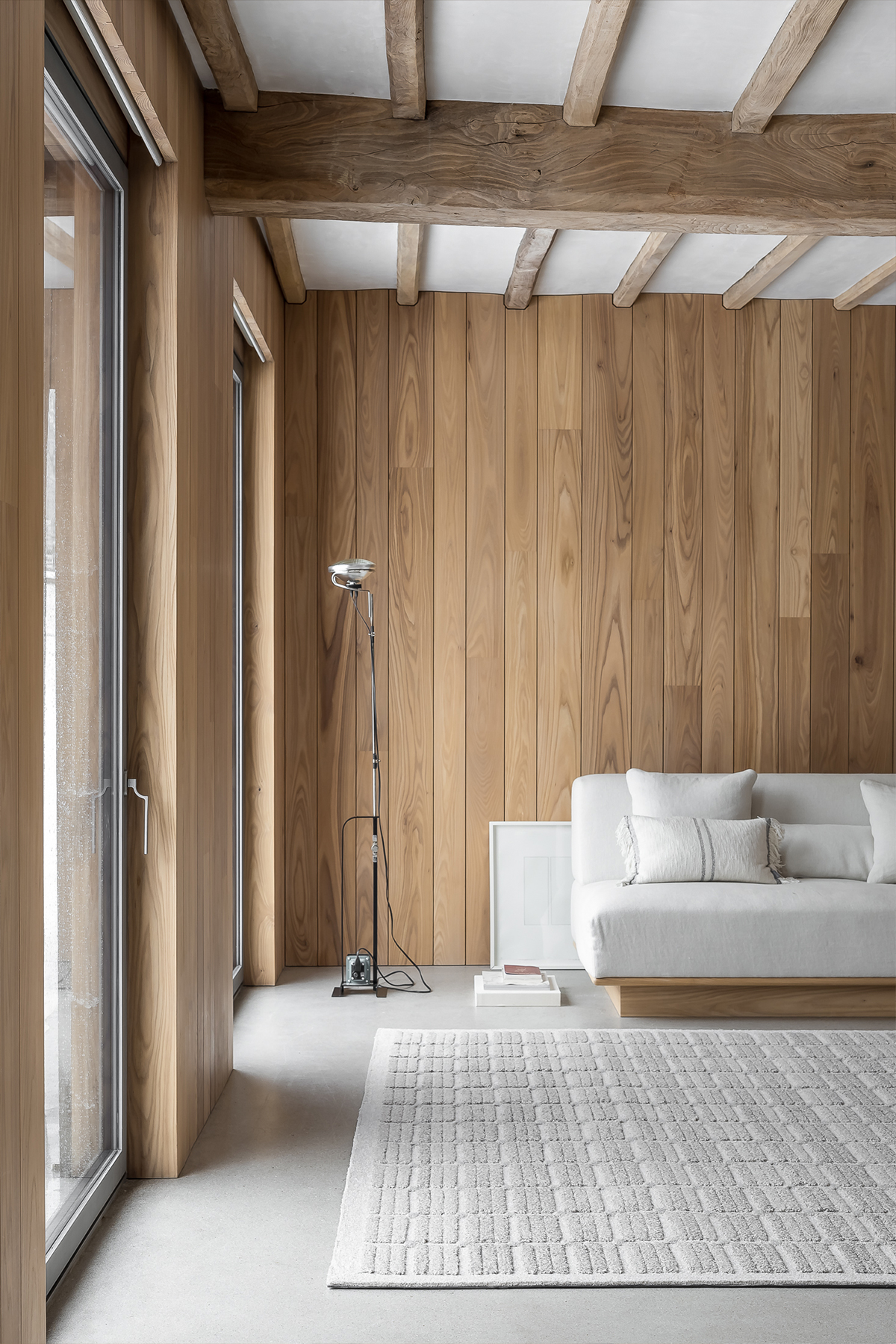 The Berlin-based floral designer Ruby Barber, director of studio Mary Lennox collaborated with JOV to create a collection entirely inspired by the qualities of mushrooms, and their ability to connect with each other through a complex network called the Mycorrhizal Network. The collection, named M-SHWY, is an acronym for Mycorrhizal Super Highway.
The collection itself places an emphasis on the organic textures and distinctive traits found in oyster mushrooms. Studio Mary Lennox draws inspiration from these species to explore organic compositions, natural textures, and the captivating diversity of the natural and botanical world. Featuring distinct colours and unique high-low weave designs the collection is a playful and creative experiment.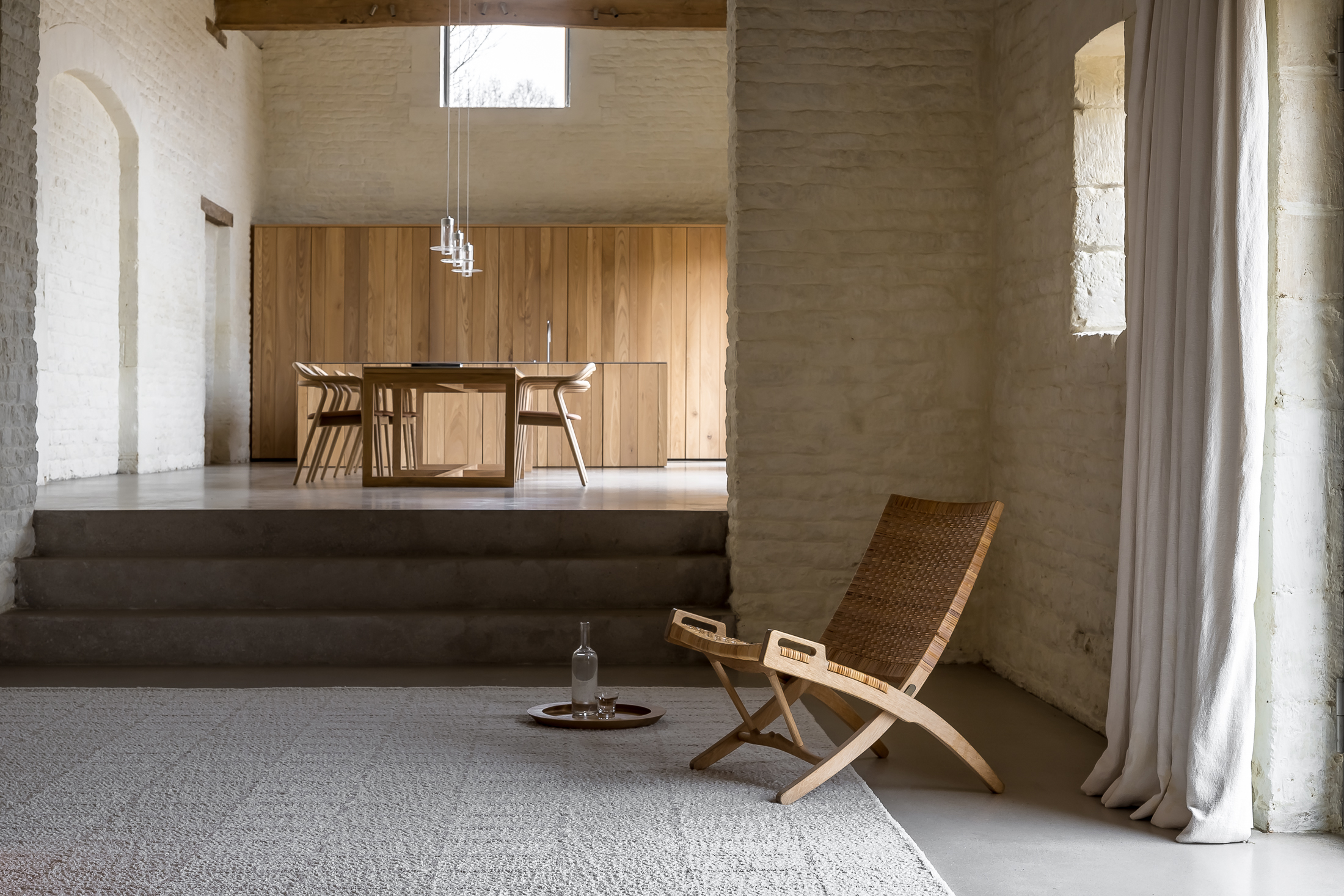 The lattice rug designed by John Pawson for JOV
For their second collection exhibited, JOV collaborated with the celebrated architect and designer John Pawson. With an illustrious career, Pawson's work spans homes, religious buildings, galleries and retail spaces all over the world. Known more so as an essentialist than a minimalist, John Pawson's designs strip back elements to their most utilitarian function.

Combining loops of thick New Zealand wool and fine loops of Belgian linen, the concept behind the collection was to produce a collection of tufted rugs with the structural appearance of hand-woven rugs. The designs use repeating elements that, in conjunction with material choices, allow structural patterns to emerge as graphical compositions.
"The designs use repeating elements that, in conjunction with material choices, allow structural patterns to emerge as graphical compositions."
– Jov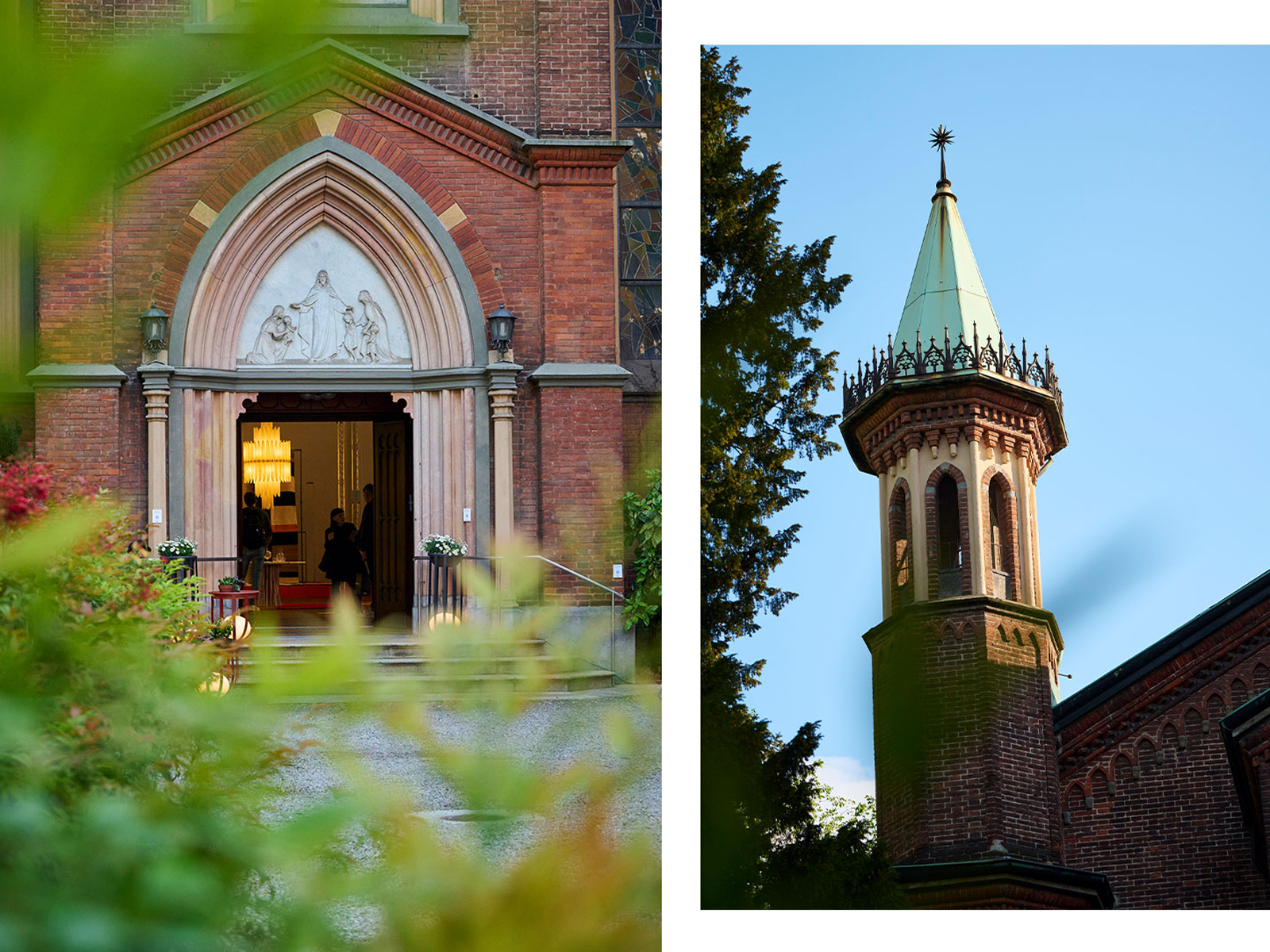 Edelgrund
Transforming the Chiesa Cristiana Protestante in Milano, the 'Illuminato' exhibition featured Iranian rug brand Edelgrund and their Alasht collection. Situated in the vibrant centre of Milan, the active church had never been utilised for a public exhibition before. 

Conceptualised by Bodo Sperlein and Francesca Ballini, the exhibition celebrated the merging of skilful design and craftsmanship with a deep understanding of materiality. For Edelgrund, the goal was to choose designs that worked in harmony with the unique space. Evoking a sense of serenity, reverence, and spirituality, Edelgrund wanted designs that harmonised with the space. They chose the Alasht 47 as the focal point, showcasing their abstract collection.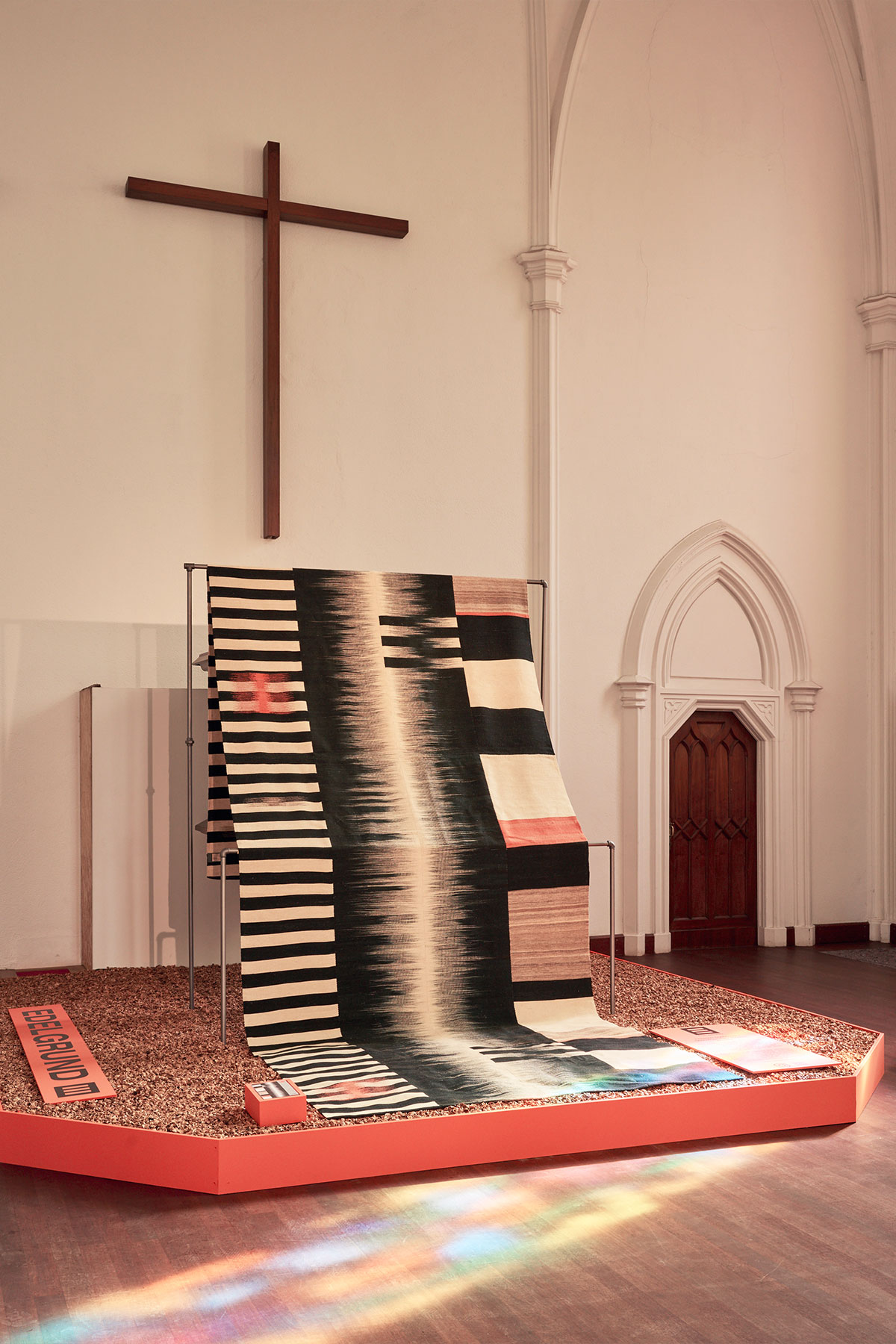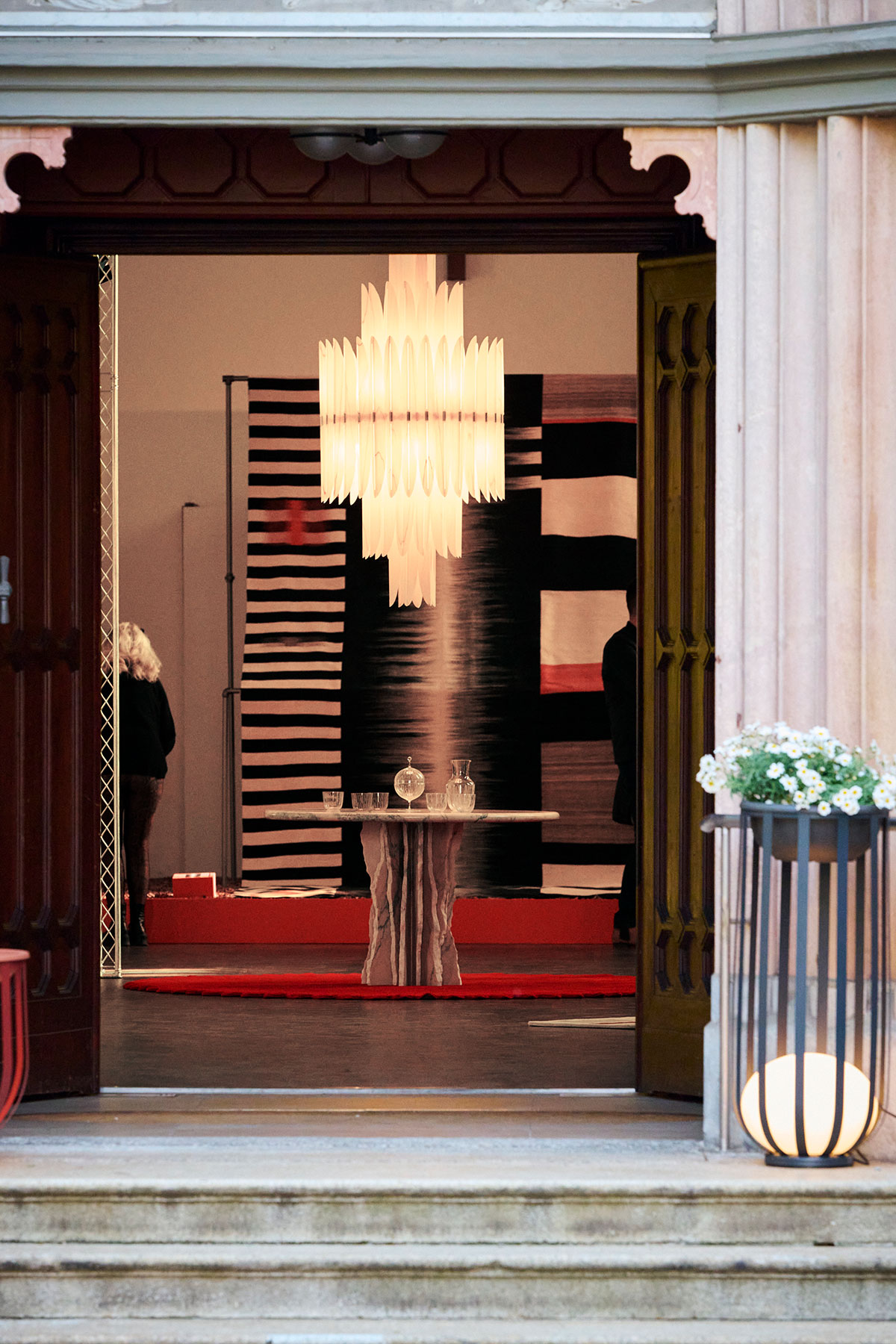 To convey their commitment to sustainable production and values, Edelgrund chose to incorporate walnut shells as a flooring material beneath their Persian Alasht Rug. Beyond being a distinctive design element, these walnut shells play a vital role in telling the story of Edelgrund, as they are a key tool utilised in the dyeing process of numerous yarns employed in their production.
Other international brands featured alongside Edelgrund were – Bodo Sperlein, Manera Magazine, Softhouse, Lzf, Estiluz, Coordonné and Lobmeyr.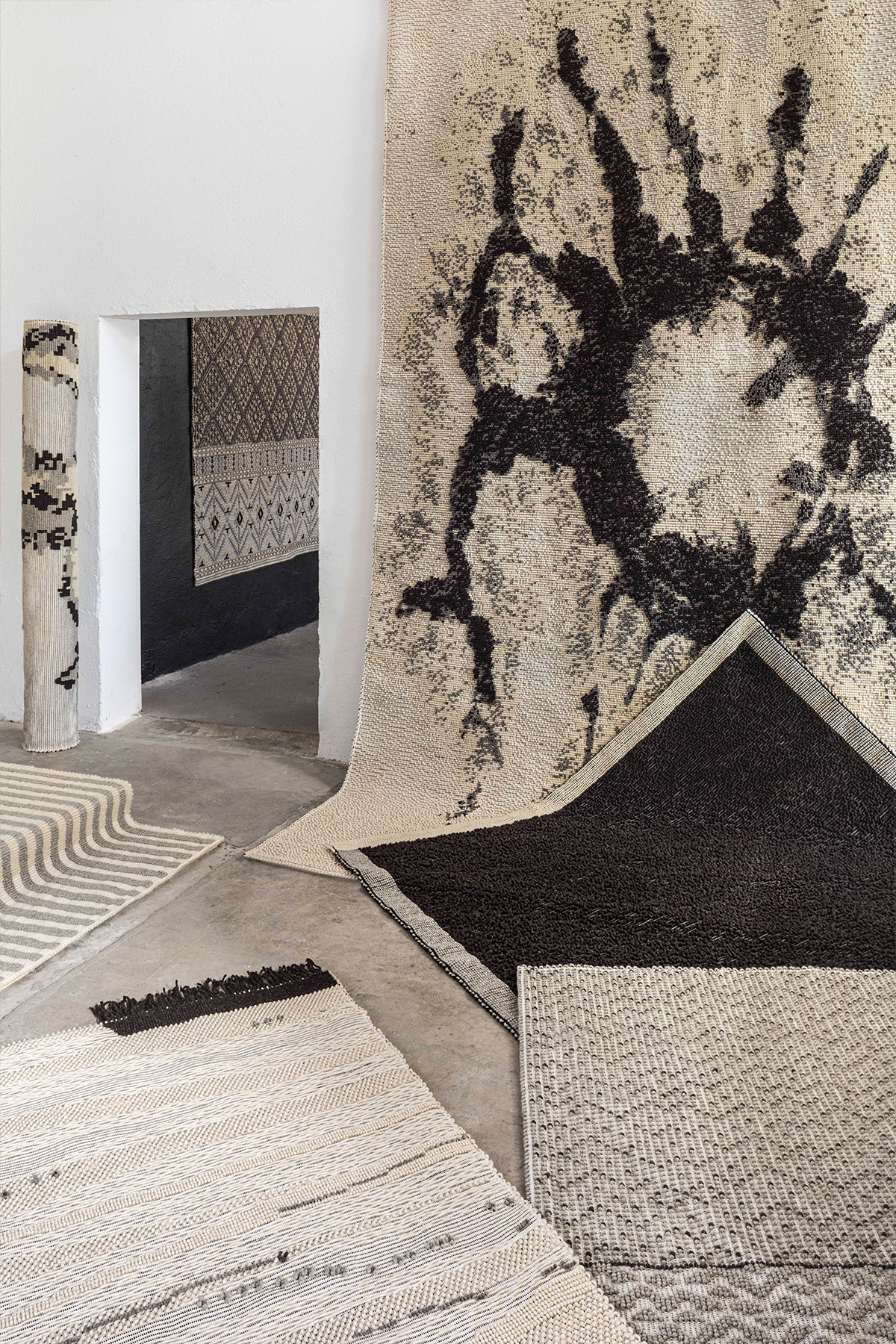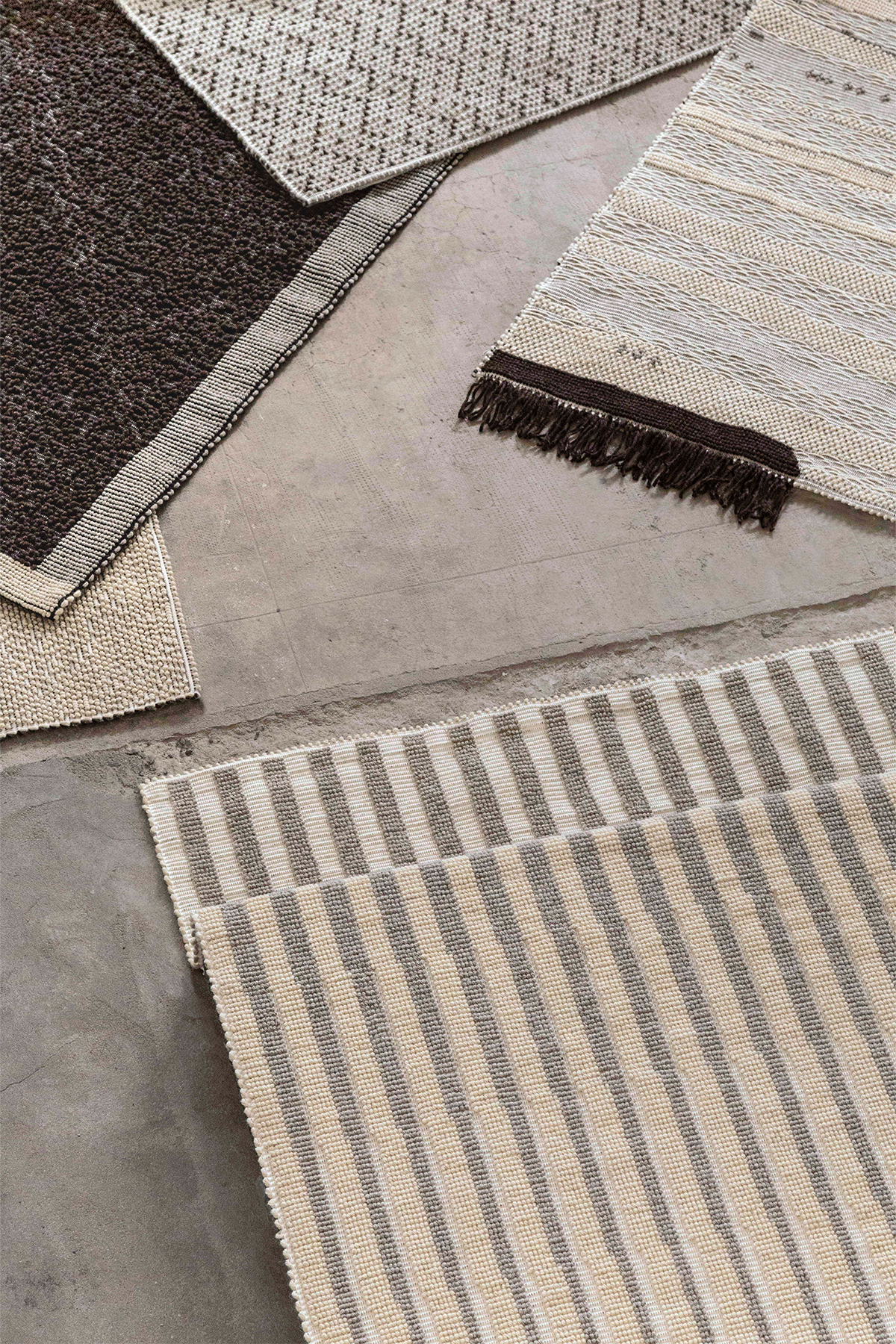 Mariantonia Urru
Comprising seven distinctive designs, the Tinto in Pecora collection aimed to celebrate the island's history of wool using only natural, undyed yarn. By mixing the wool from black sheep and white sheep, seven different shades were created, ranging from ecru to deep brown. Creating such a vast array of colours without any chemical intervention was an impressive feat to achieve for the family-run workshop.
The collection by Mariantonia Urru not only honours Sardinia's rich woollen heritage but also exemplifies the company's sustainable practices. Initially beginning with a mere seven yarn shades, the ultimate ambition is to develop a palette of 20 colours, all achieved by skillfully blending various tones of natural wool.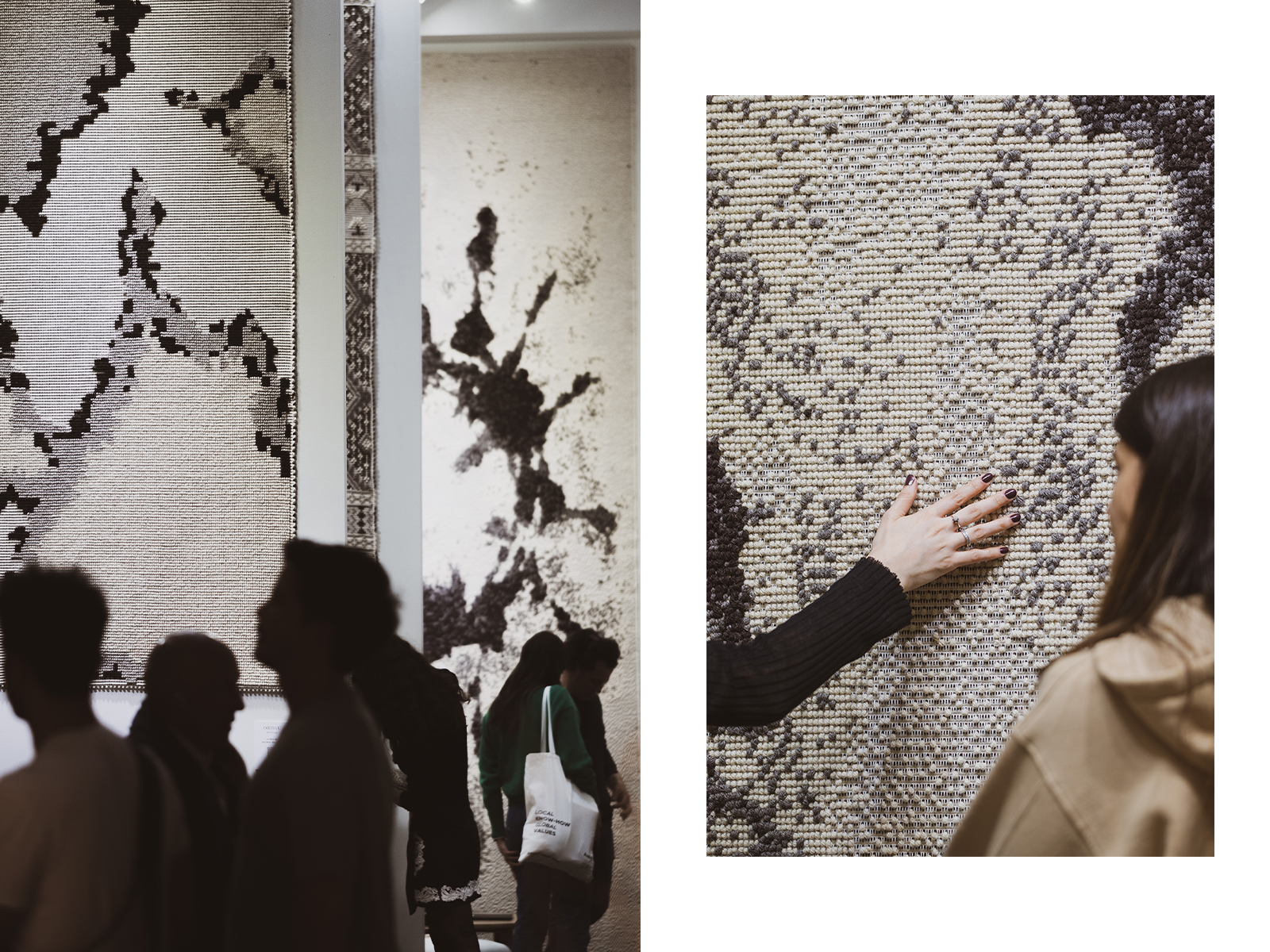 Ames
Colombian-based Ames showed off their latest collection 'Balcones' this year, a new design series characterised by an interplay of pastel and rich colours that gently blend into each other in a striped pattern. Designed by Sebastián Jaureguí Calderon, the collection is inspired by the sunsets witnessed by him on his visit to Finlandia, as well as traditional colonial architecture found in cities such as Bogota and Cartagena.

Employing a precise weaving technique, craftsmen skillfully interlace fibres of different shades, transforming them into vibrant threads. This elaborate method unfolds over eight days, culminating in rugs adorned with colour gradients with both warmth and vibrancy.
In classic Ames style, the range stands out with its striking contrasts and impactful presence, embodying Ames' unique approach of infusing warmth and liveliness into each piece.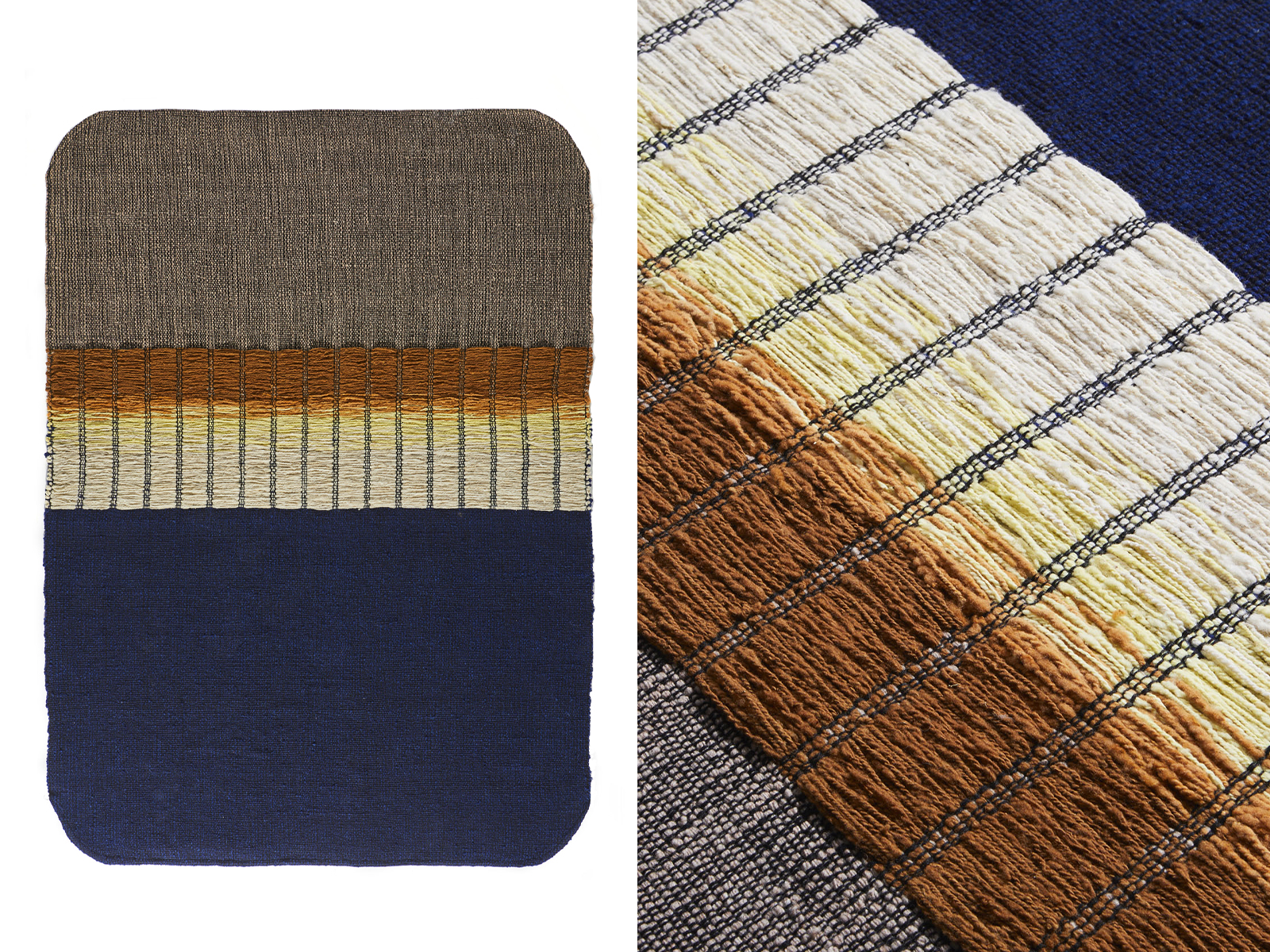 Milan Design Week and Salone del Mobile once again proved to be the pinnacle of the design world, celebrating skilful craftsmanship, creative vision, and the interplay of traditional techniques with contemporary aesthetics. Witnessing our makers exhibit their works in refreshing and unique ways has left us eagerly anticipating the surprises and innovations that the upcoming year holds in store.