Sustainability is a subject that we've been hearing about a lot in past few years, and for good reason. In short, it is a way of keeping our planet's delicate ecosystem in balance, while also ensuring we do not exhaust our natural resources.
Halcyon Lake consciously decided a long time ago to work with natural materials such as wool, silk, linen, and cotton as much as possible. Not only is wool one of the most resilient fibres available, it is also one of the most sustainable.
When we first met Valentina Hoyos at Maison et Objet earlier this year, we were initially drawn to her beautiful rugs, little did we know that her collection's story is nothing short of admirable.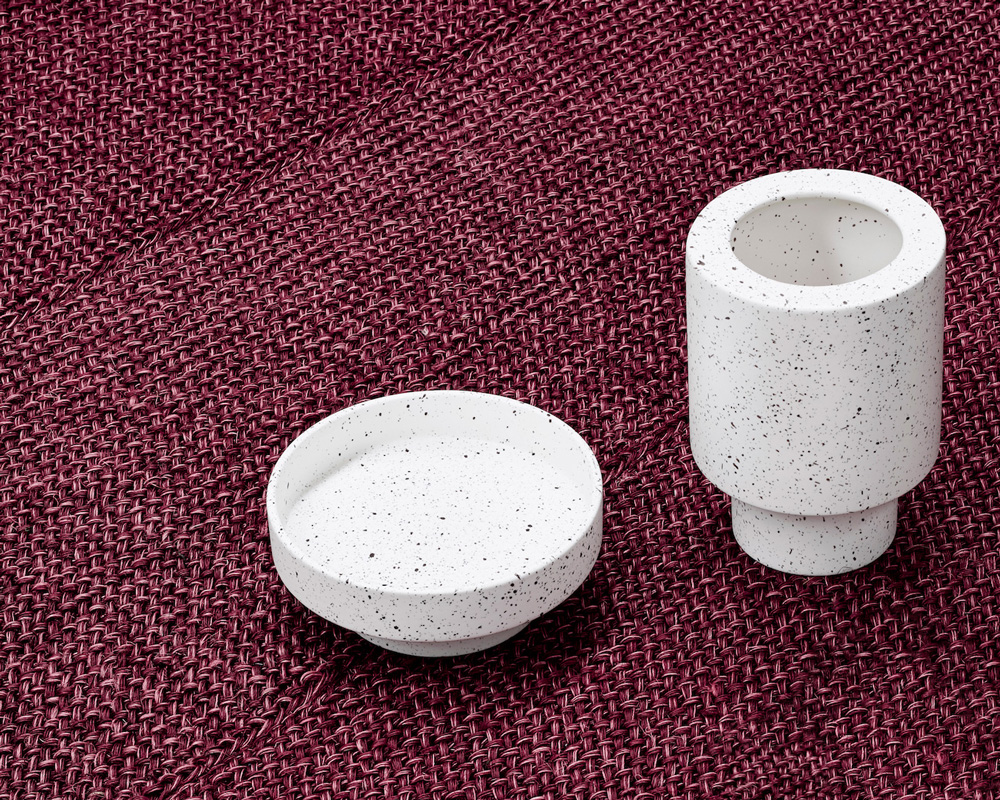 Valentina Hoyos established her company in 1998, aspiring to develop and produce handmade organic textiles. Since the 1980s, when Valentina embarked on a journey across Colombia living alongside many indigenous communities, her "main goal is to be with native weavers who use the raw material they find around them and cultivate them without chemicals". Valentina works with different groups of weavers, currently providing work to nearly 250 Colombian women.
The cultivation and processing of sisal fibre as used in Valentina Hoyos' sisal rugs joins with long-lasting Colombian traditions. Classically used to make burlap coffee bags, ropes, or peasant shoes, sisal has been enjoying a renaissance as a home decoration and an art project material. "The softness of crocheted or knitted sisal was a nice surprise. I did lots of research to achieve this texture".
Valentina Hoyos' passionate quest for raw materials is driven by the will to increase environmental consciousness, and ties back to her childhood; "I was born and raised in an area where sisal farming and Guada plantations were embedded within our lifestyle. They both mean a lot to me".