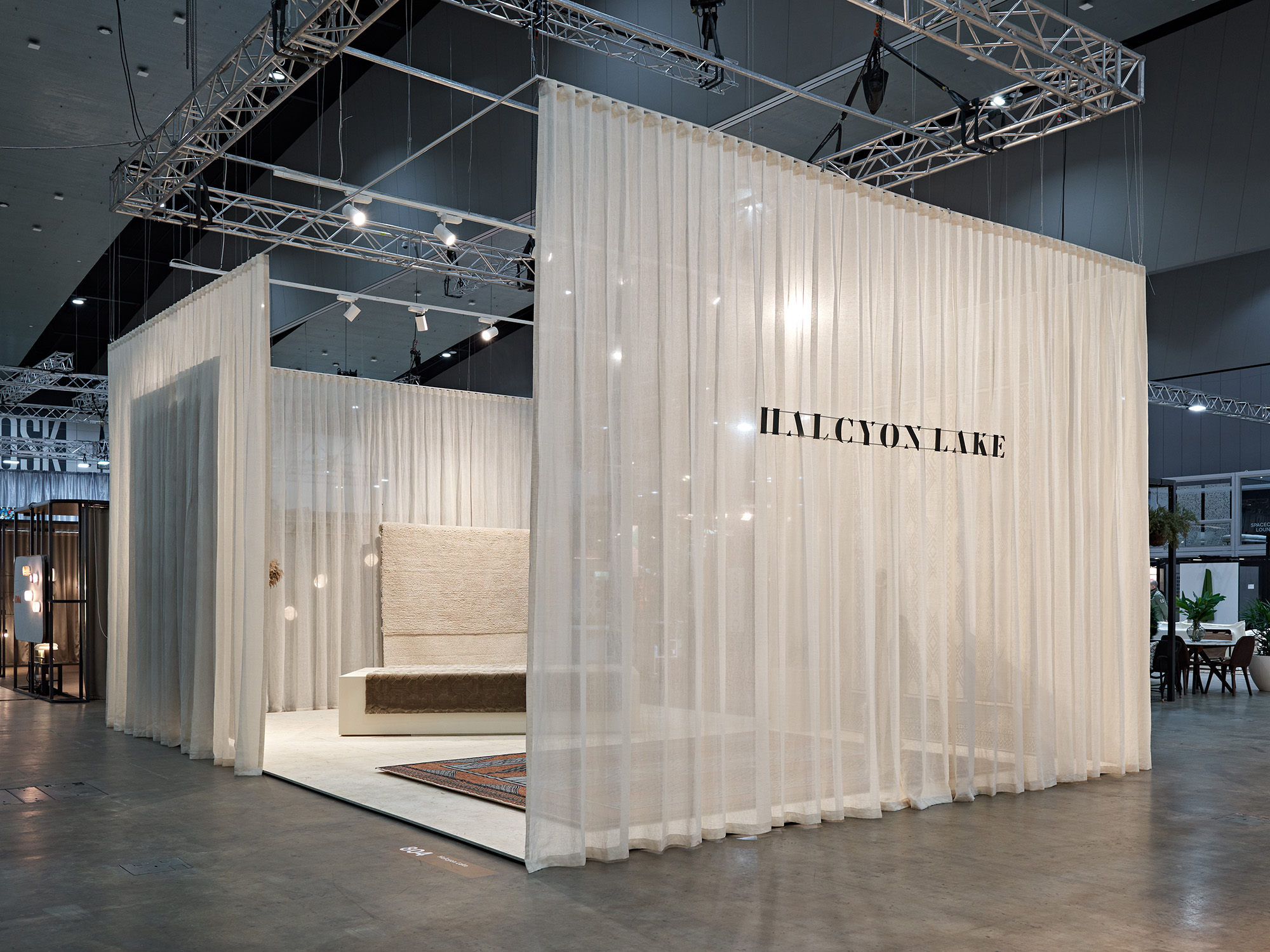 Our fourth year exhibiting at Denfair saw us launching two new rug collections presented against a backdrop of sheer linen curtains and elevated platforms. We were overwhelmed by the positive response we received from everyone who visited our stand and look forward to seeing the collections in future projects.
Below you'll find a summary of the ranges that were showcased, along with where to find details on our website. As we can custom make all these rugs to order, please don't hesitate to contact us if you have specific requirements.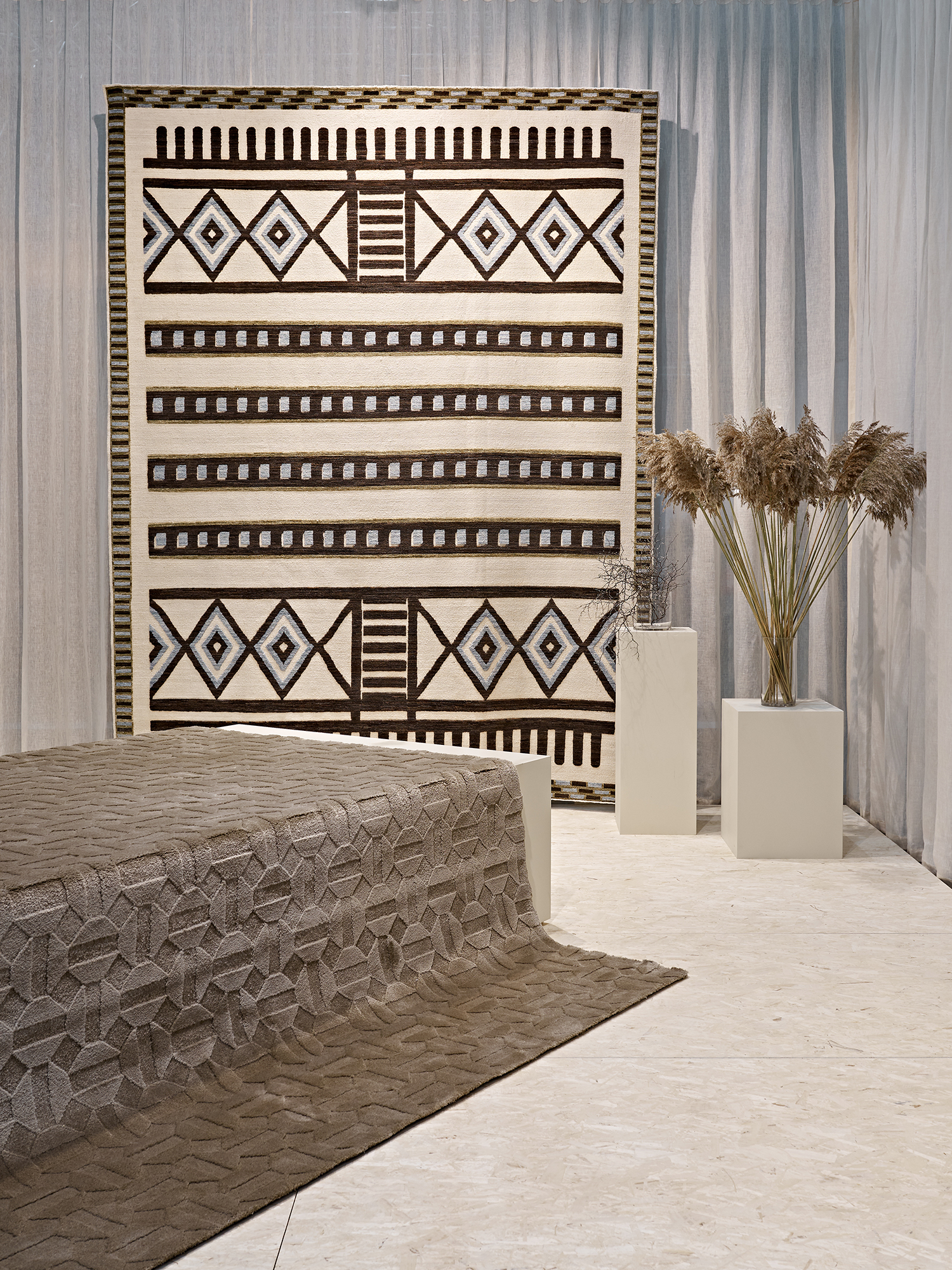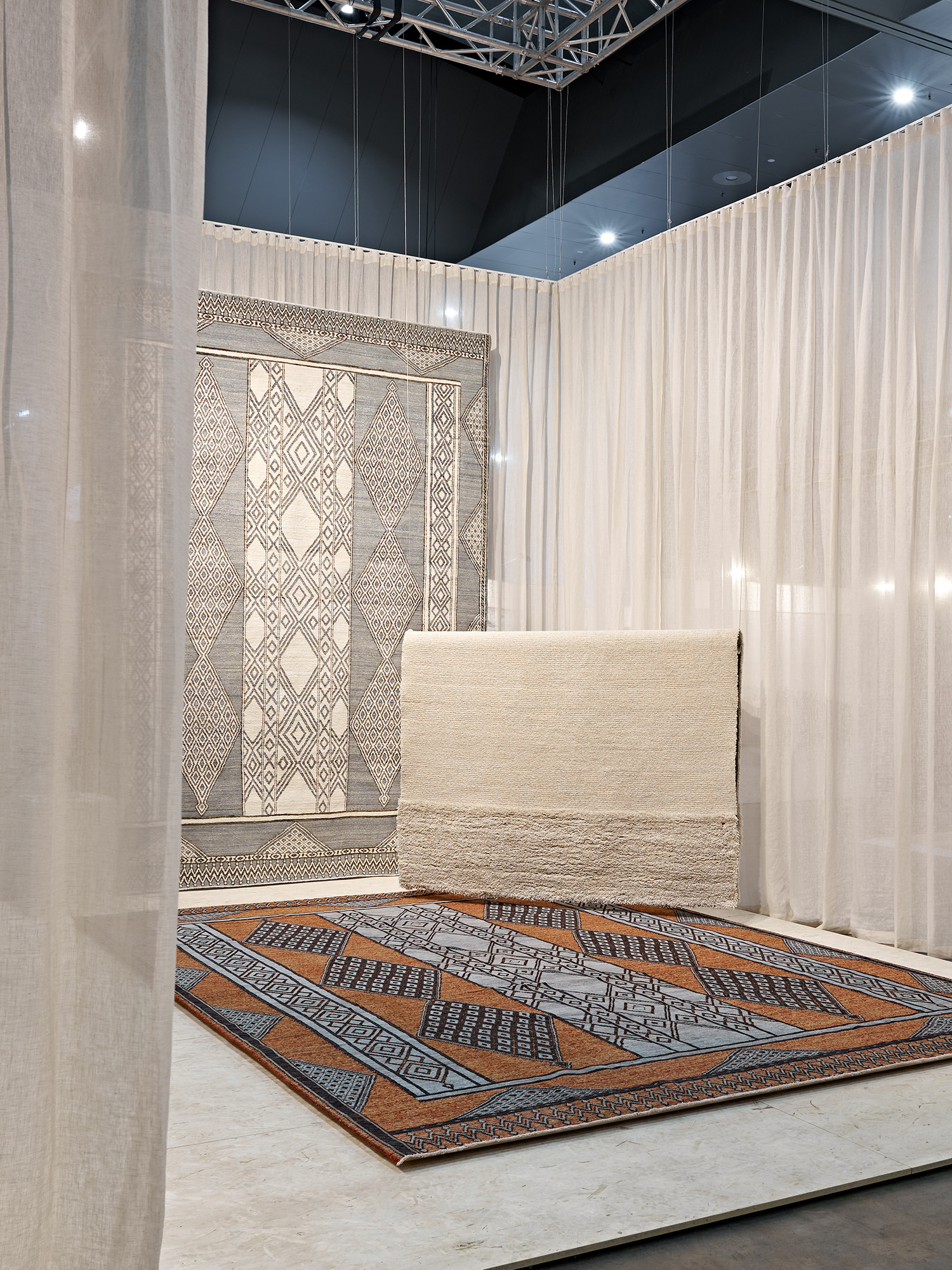 NEW DESIGNER COLLECTION LAUNCH: AMADI
As refugees returning to their homeland of Afghanistan 15 years ago, the Ahmadi brothers established their company with the admirable mission of creating a weaving workshop to employ and empower local women. Daily, the Afghani women are provided with training in all aspects of rug production and offered classed for reading and writing as after a decade of war, an entire generation was left without any education.
Each rug is hand knotted with fine hand-carded and hand-spun wool from the highlands of Afghanistan to create the highest quality rugs. Turning to traditional fabrics, cloths and mats, their range explores modern interpretations of these designs while also approaching each collection with ethnographic sensibility.
VIEW THE AMADI COLLECTION HERE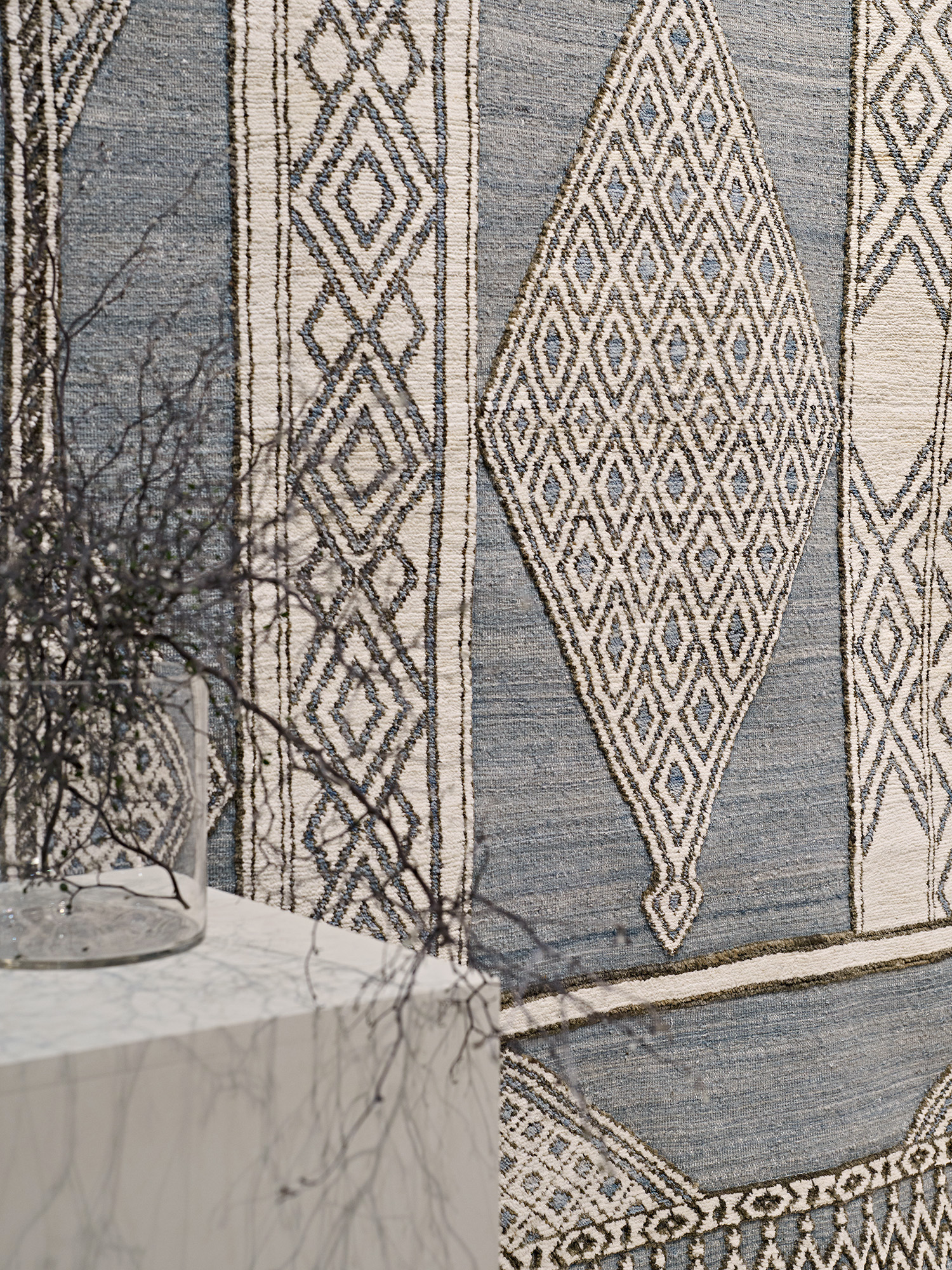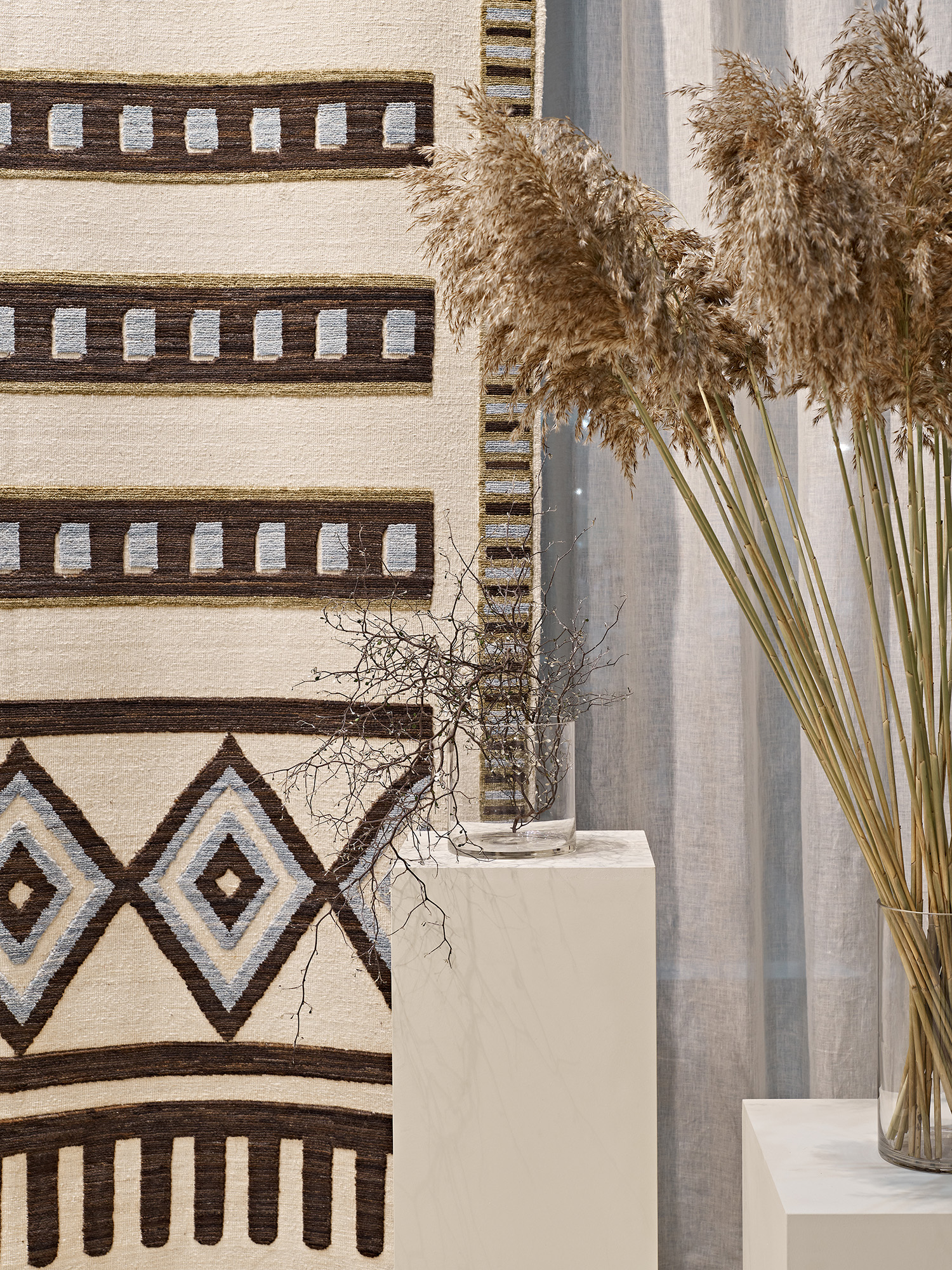 NEW TO THE TEXTURES COLLECTION: BELLA
Hand-woven in the Carpathian Mountains in Romania, Bella is the newest addition to our textured rug collection. The weave selection in this range varies from a heavy pile to a more refined embroidered look and come in a palette of neutral tones reflecting a minimal aesthetic.
Handmade with the finest twisted and felted pure New Zealand wool yarn, the resulting weaves can be left uniform throughout or combined to create custom striped designs like the ones displayed at Denfair. Having been in production for more than half a century, the Bella range is already proven to be a timeless classic.
VIEW THE BELLA OPTIONS HERE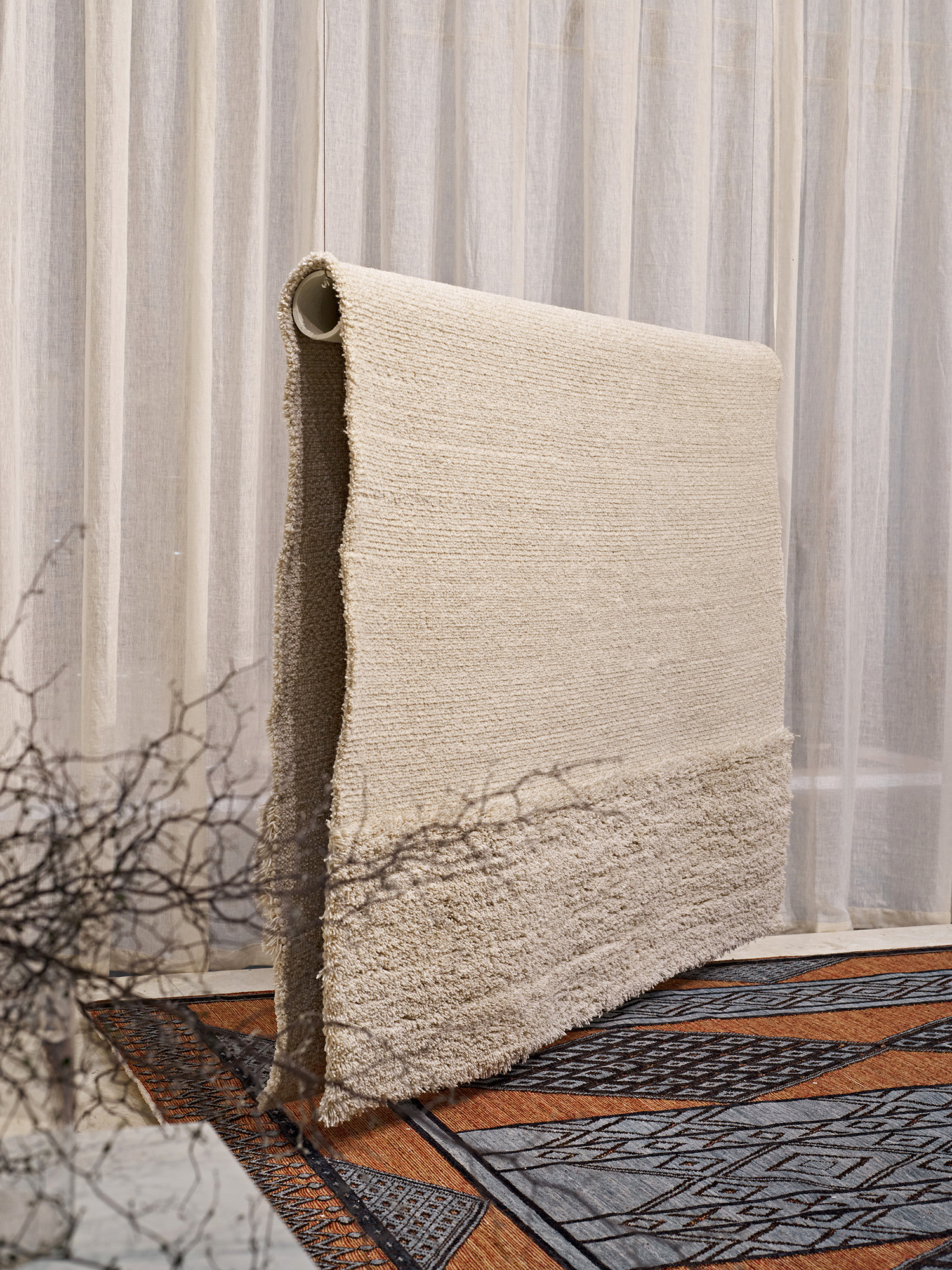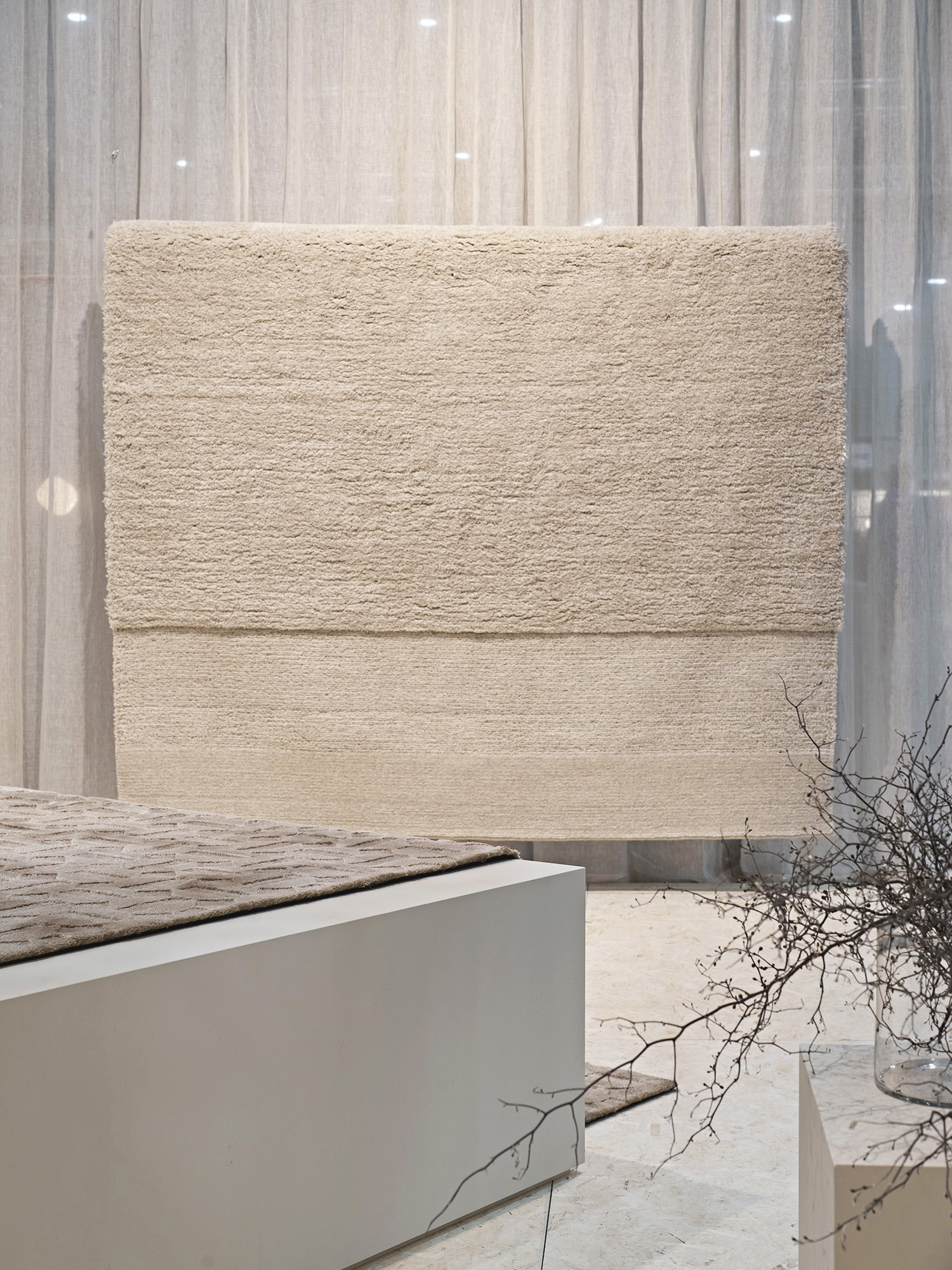 HAND-TUFTED COLLECTION
With all rugs made by hand in Belgium, our hand-tufted collection can be entirely customised from the material desired, ideal pile height and any pattern or design. With considerable attention in selecting the finest natural silk, wool, linen, mohair, and cotton, the result is bespoke yarns that are not only luxurious but also of the utmost quality. We developed our Belgian hand-tufted collection to be flexible, with the option to specify colour, size, material, texture, and even shape.