Interview with Sebastian Herkner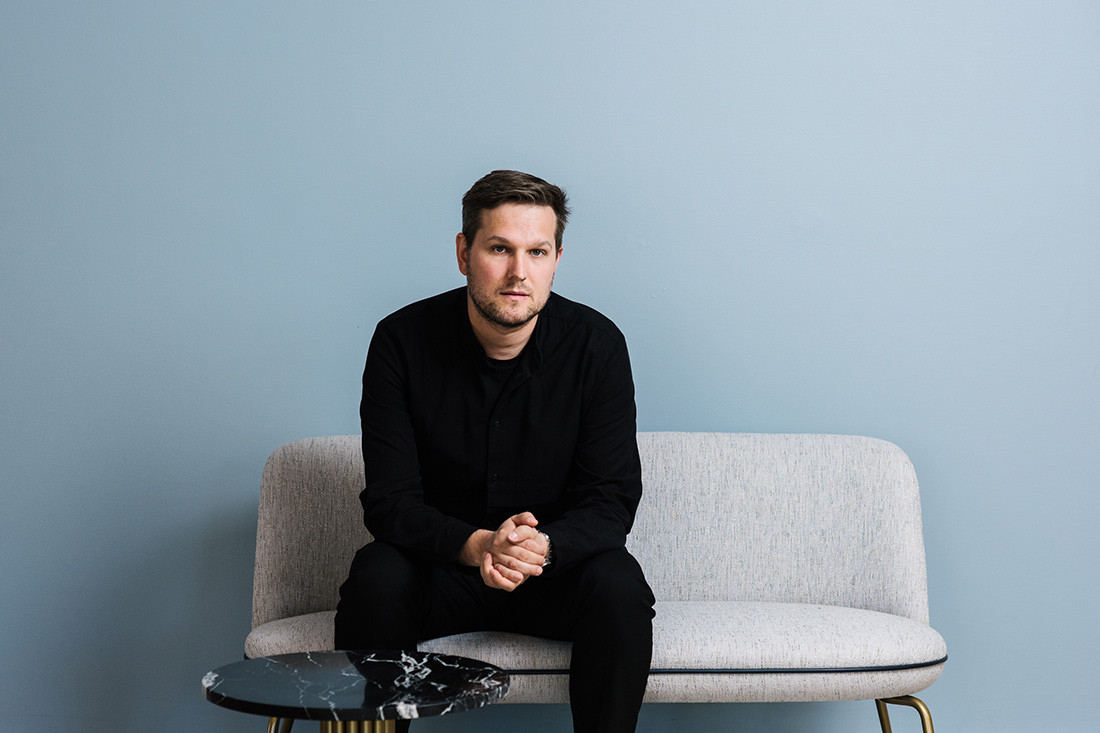 Award winning German designer Sebastian Herkner is known for merging traditional craftsmanship and new technology in order to highlight the multifaceted beauty of materials and expose the hidden details. Herkner established his own studio in 2006 in Offenbach am Main, Germany and has since channeled his passion for materials, colours, structures and fabrics into a diverse portfolio of products. Throughout the years Herkner has been exposed to many diverse cultural contexts through the collaboration with brands like Ames which have allowed him to experiment with new technologies as well as traditional craftsmanship.
Sebastian Herkner and Ana Maria Calderon Kayse (the founder of Ames) met five years ago and joined forces to establish the brand Ames Sala, whom Halcyon Lake has had the pleasure of representing exclusively in Australia for the past few years. With a deep respect for local crafts, techniques, heritage and a passion for materials, the pair set out to bring Colombian craftsmanship to a contemporary audience. We caught up with Sebastian to learn what inspires him, his creative process and to find out more about his ongoing collaboration with Ames.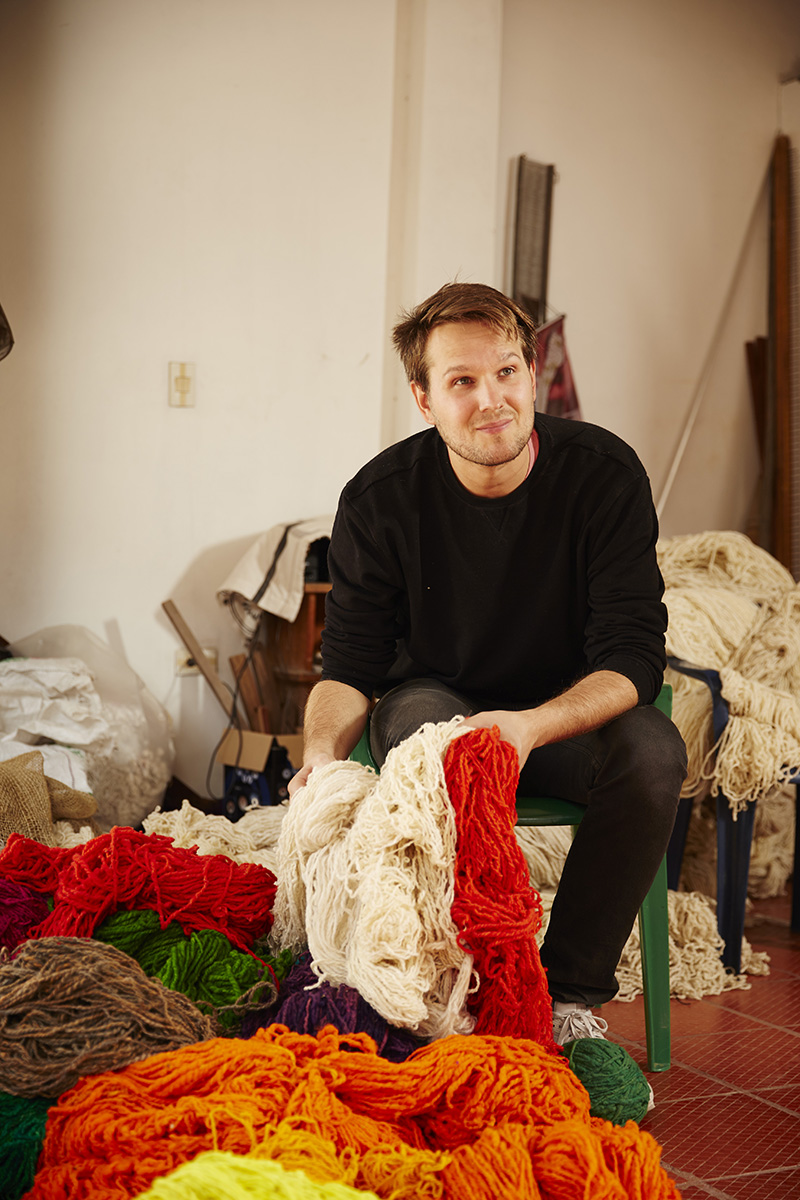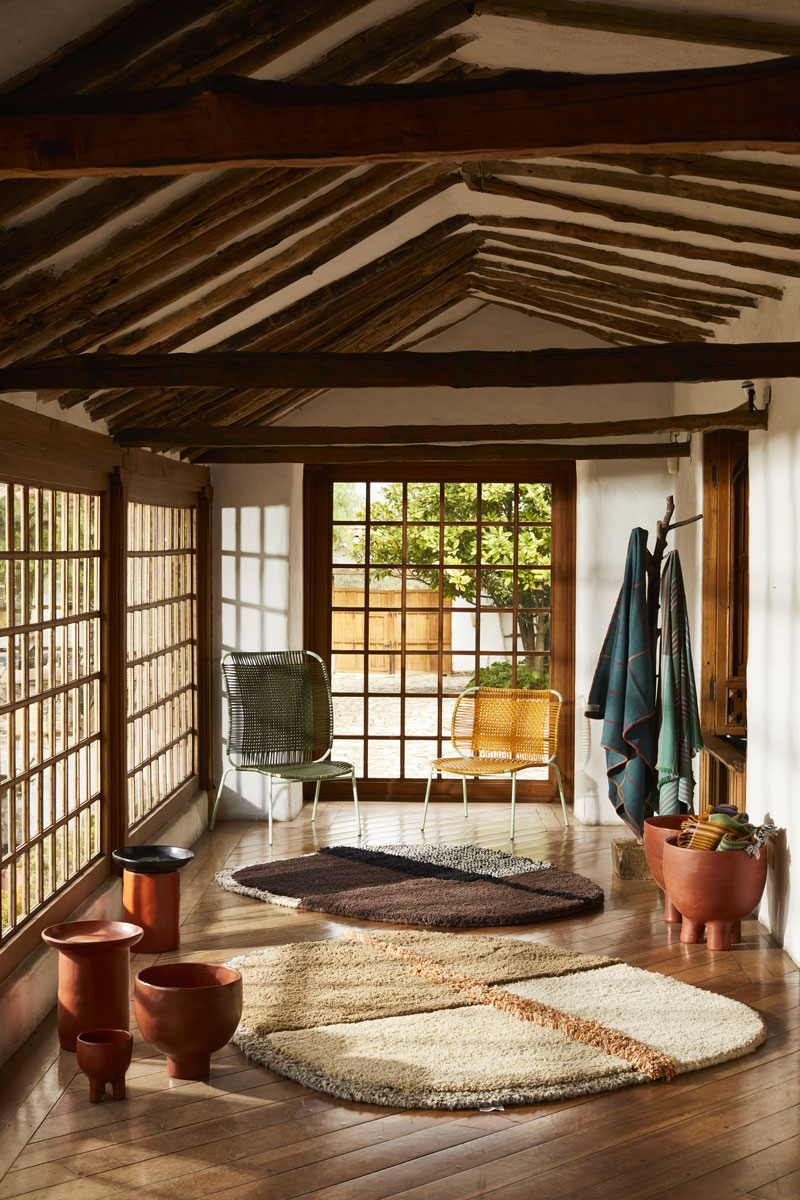 How would you describe your design aesthetic?
It's a balance between crafts and technology, tradition and innovation, colour and material with always a focus on human needs in a responsible way.
You work with many different craftspeople and makers from different cultures and backgrounds, talk us through your design process and how it has evolved over the years?
Design is about communication – I want to connect with people, not machines. It is a privilege to visit workshops around the globe and to work with glass blowers, rug weavers and cabinet makers. It's a pleasure and a huge source of inspiration for me. When traveling for work, you get to understand a different culture much better through an intercultural process.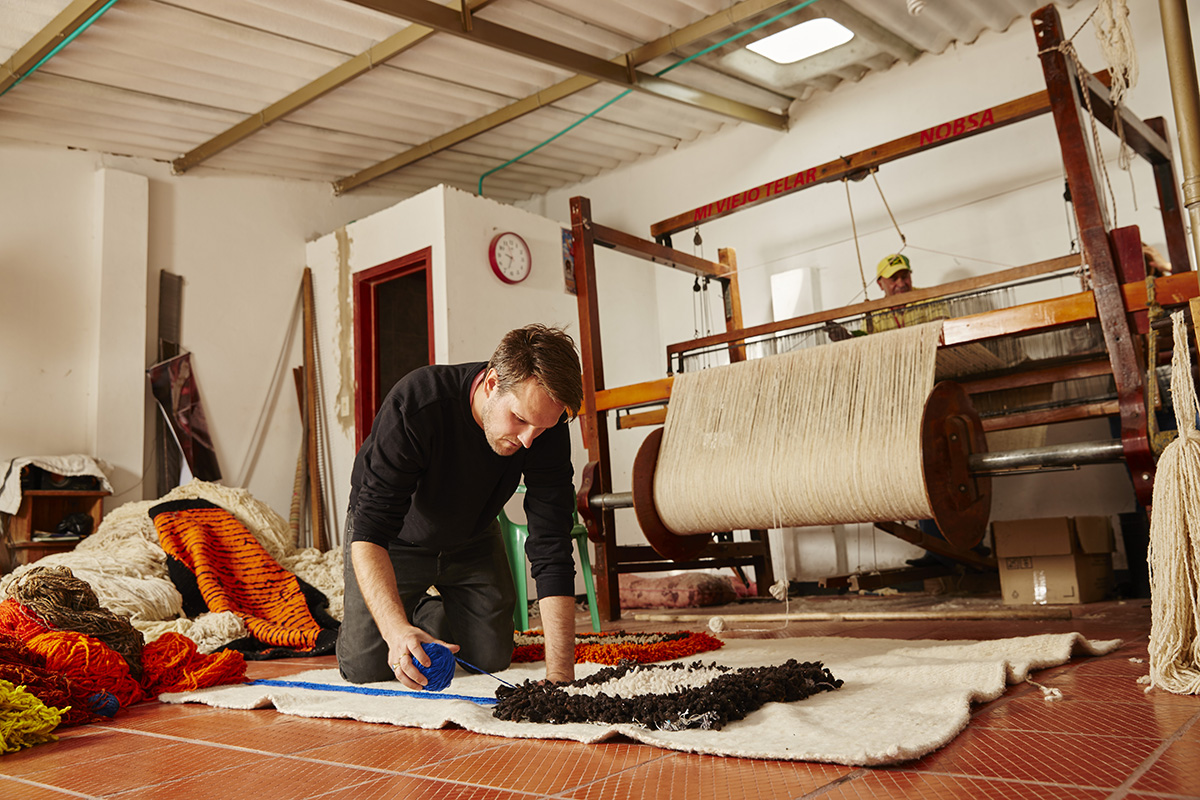 What does a typical day in the studio look like?
I hate typical routines and structure. Every day is like a new adventure. I am an open minded and curious person who likes to deal with new challenges daily.
Where do you get inspiration from? What's currently inspiring you?
I find so much inspiration on vacation and when visiting companies I work with. More importantly, I follow my intuition and interpretation of the things that surround me. Since starting my studio, my aim is to work in a sustainable and responsible way. Carefully selecting materials and resources in a smart way. It is important to oversee the whole life cycle of a product, from its location to how it will be recycled.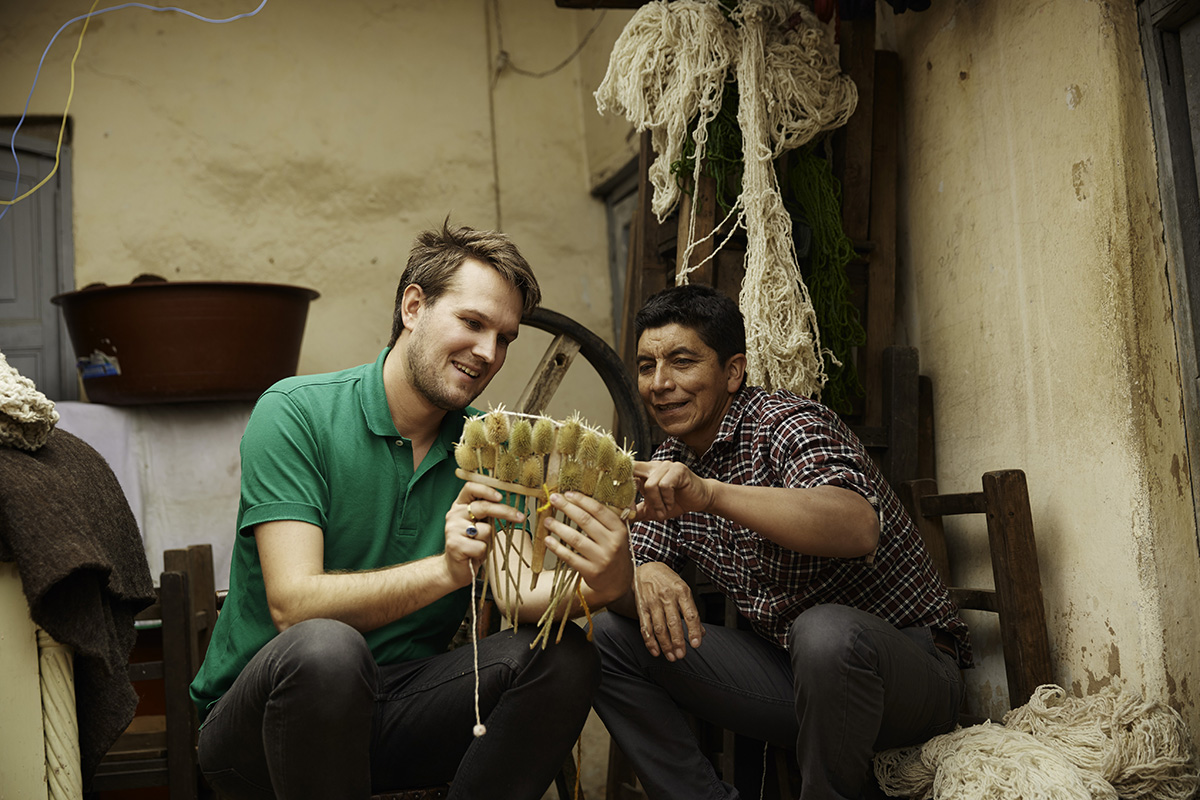 Can you tell us about your collaboration with Ames and how that came about?
Ana Maria, the founder of Ames, asked me 5 years ago if I would like to join her on a trip to Colombia and I immediately said yes. It is a fascinating country with amazing artisans and craftsmen, a huge variety of colors and materials – really a heaven for creative people. The idea behind our collection is to show the beauty of the country and to create a strong portfolio driven by our excursions around Colombia.
You travel and work in many different places around the world, what makes Colombia unique?
The nature there is beautiful and the people are wonderful – I love working with them. The whole spirit of Colombia captured my attention. Collaborating on projects with small villages in the Amazonas is an incredible experience.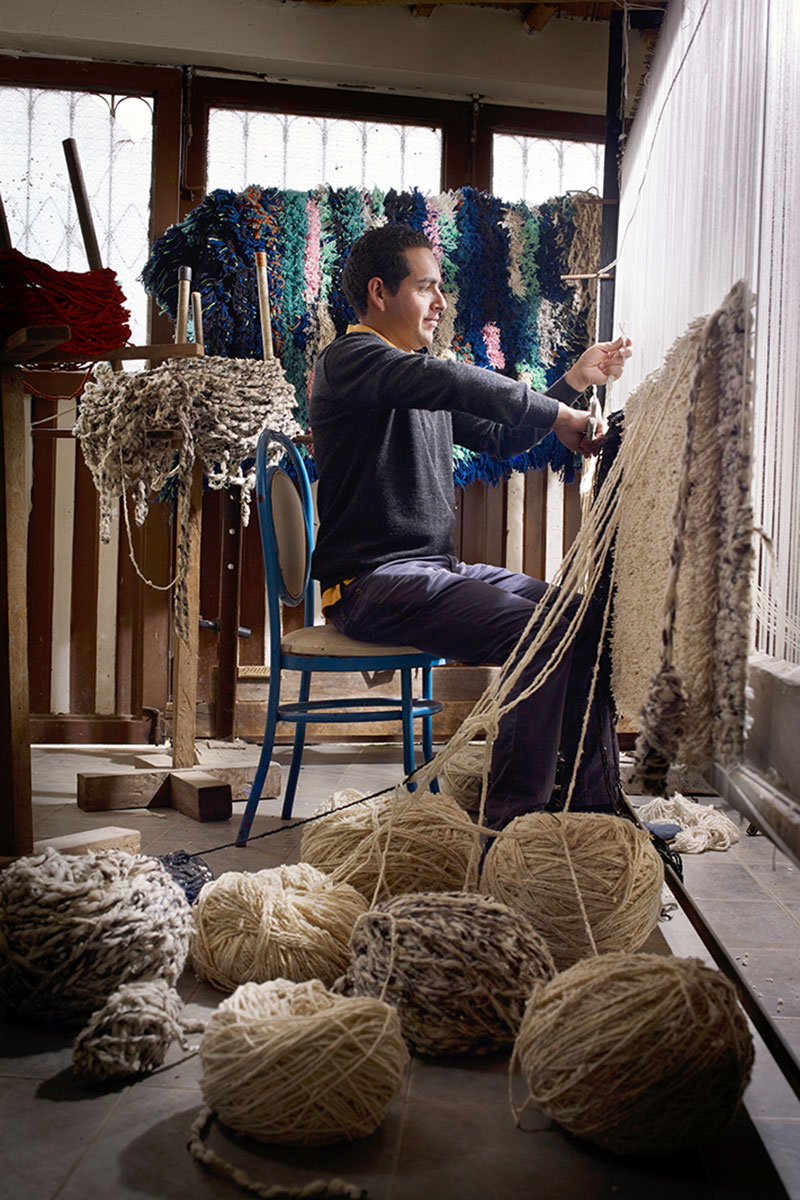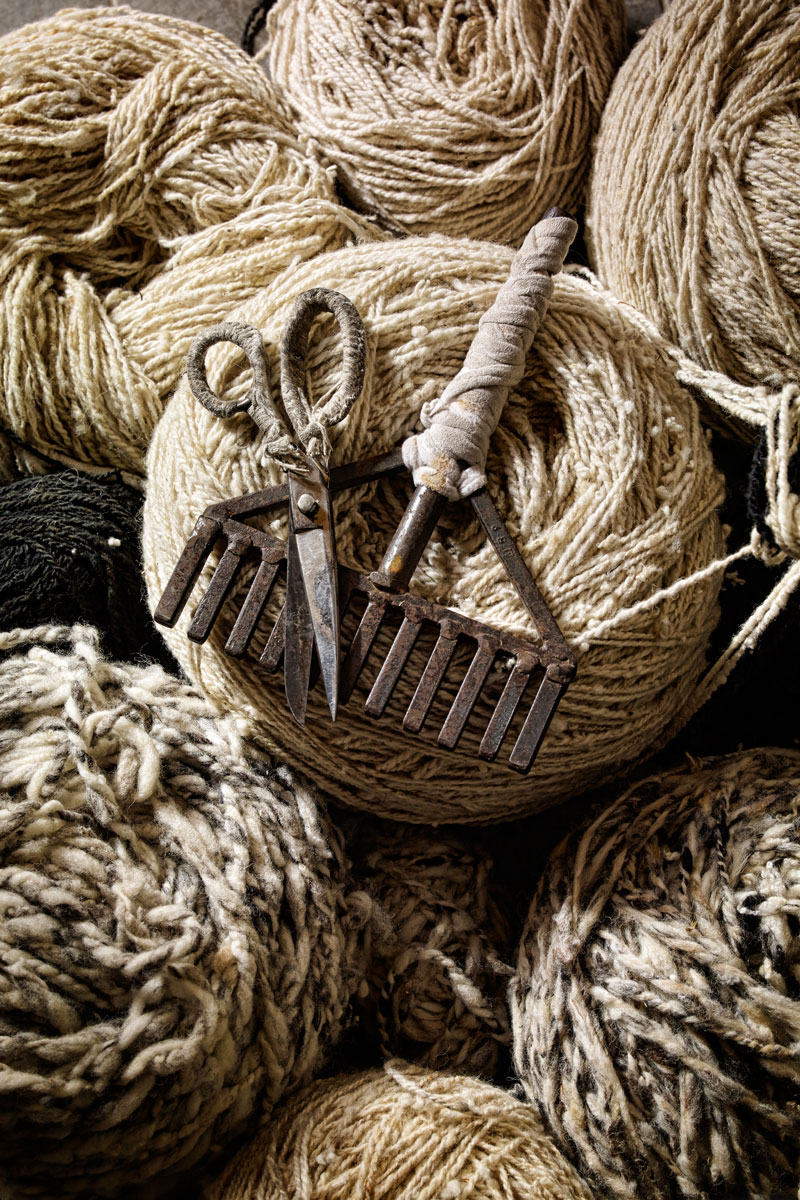 How do you go about preserving the cultural traditions and heritage from the villages you work in?
Collaborating and designing in foreign cultures is about respect and understanding. I do not speak Spanish at all so we communicate in English but also with pen and paper. I observe their techniques to understand what is typical about them, what is unique. Then, I start sketching to find a new direction and to challenge the craftsmen. It is a long process, always hands on to find a new story.
What do you find most exciting when working with textiles?
It is a lot of work to come up with new colourways and colour combinations. You can fix wood together with a screw, but to combine colours is trial and error. You need to try many combinations to find the right yellow to match a certain purple.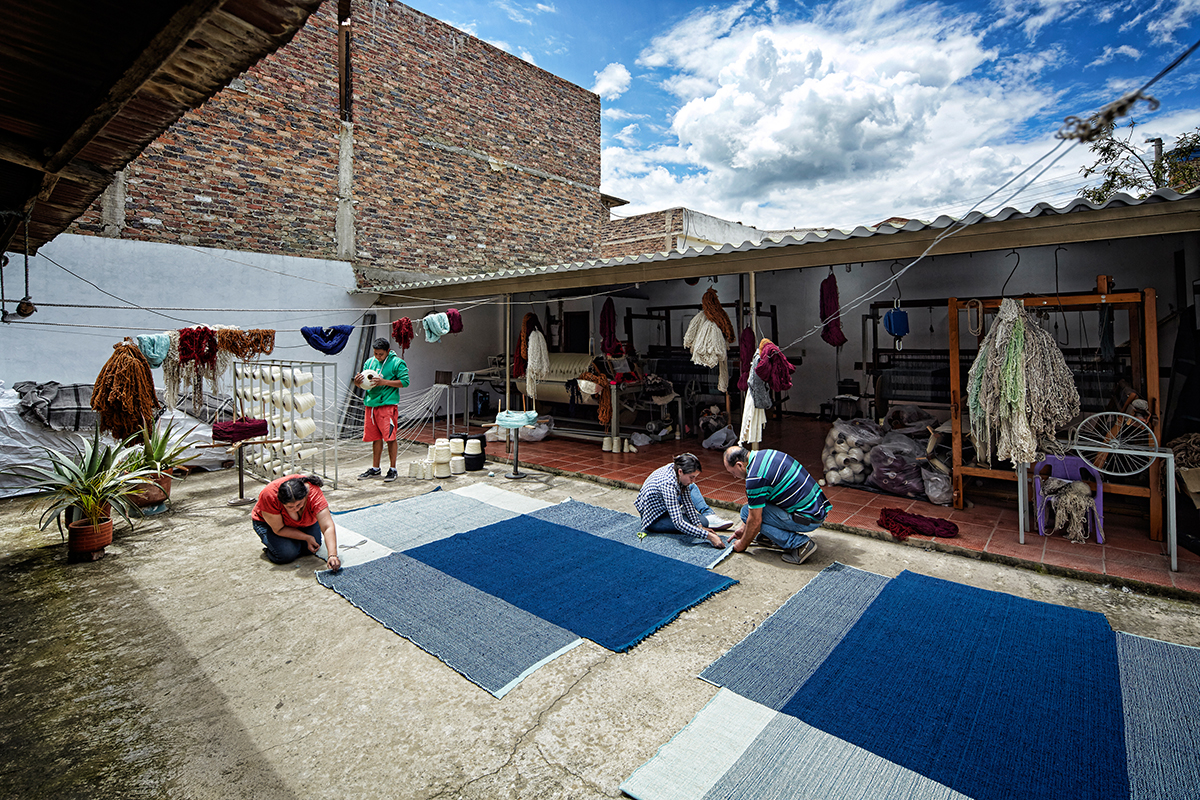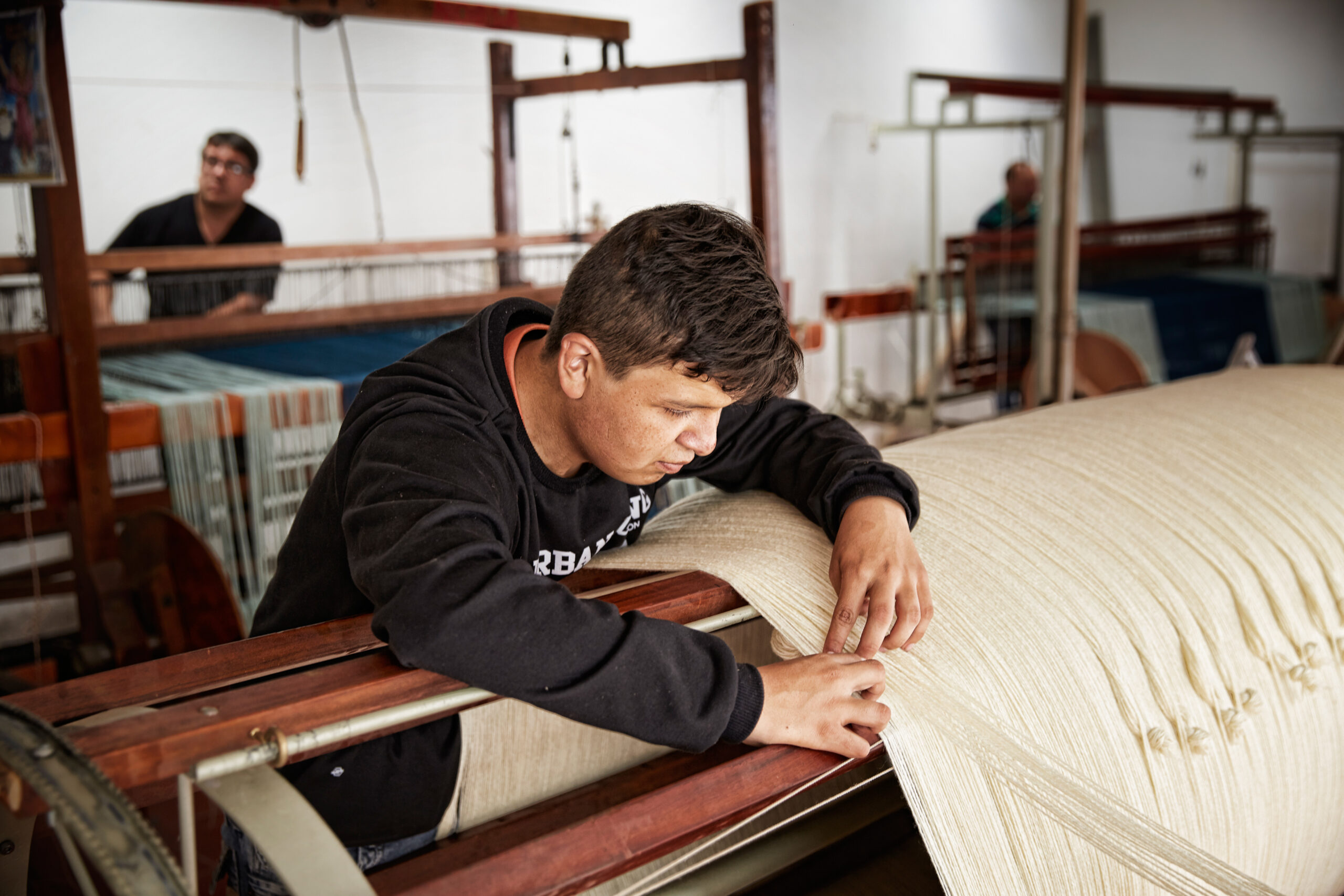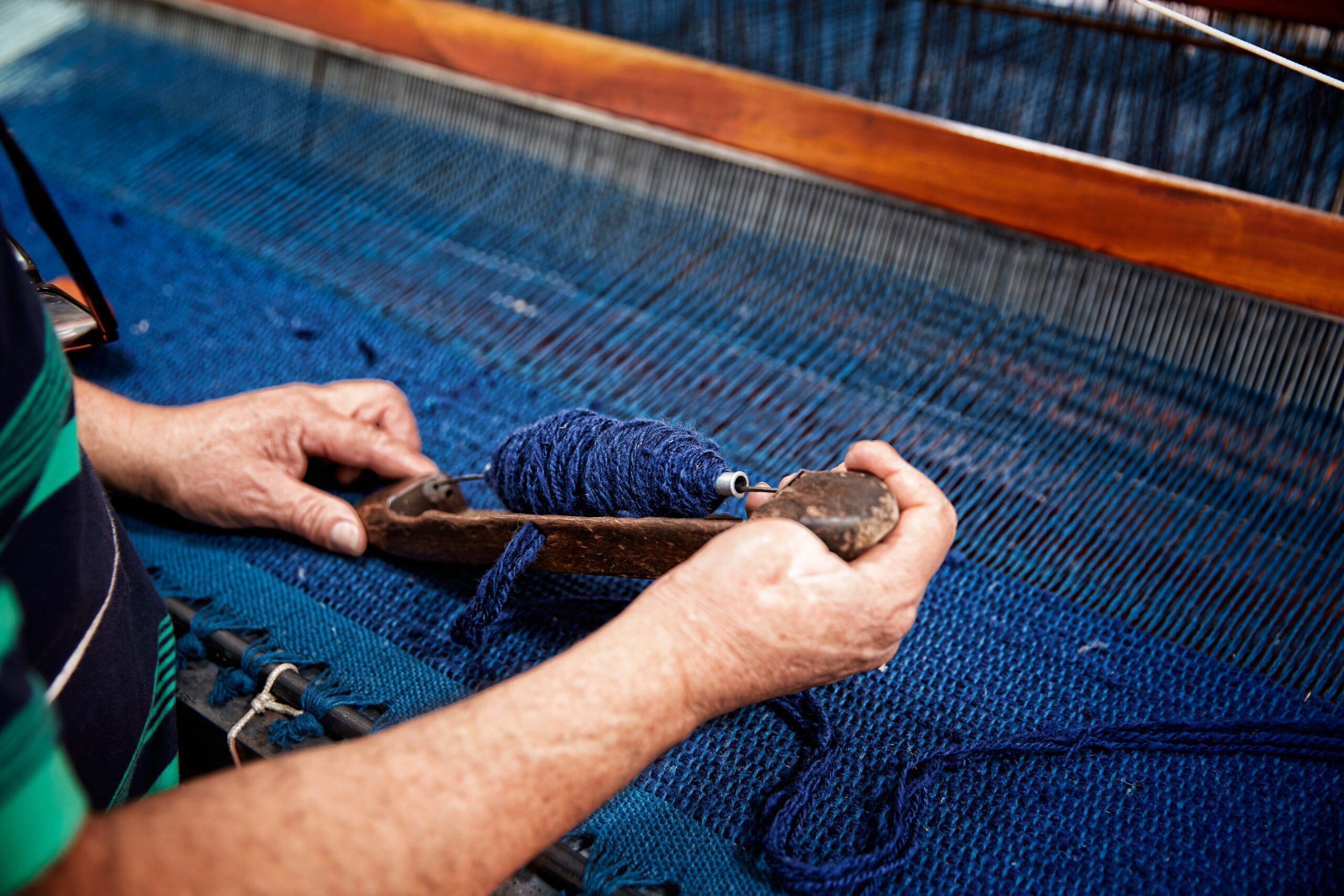 Do you have a preferred material to work with?
I love working with raw materials like wool, glass, metal and stone. There is always magic in materials, you just need to explore and highlight it.
Do you have any projects coming up that you're excited about?
We are working on several new designs for international brands and I hope we can present them soon at a physical fair. I miss the moment of presenting a design in person.