Interview with Mae Engelgeer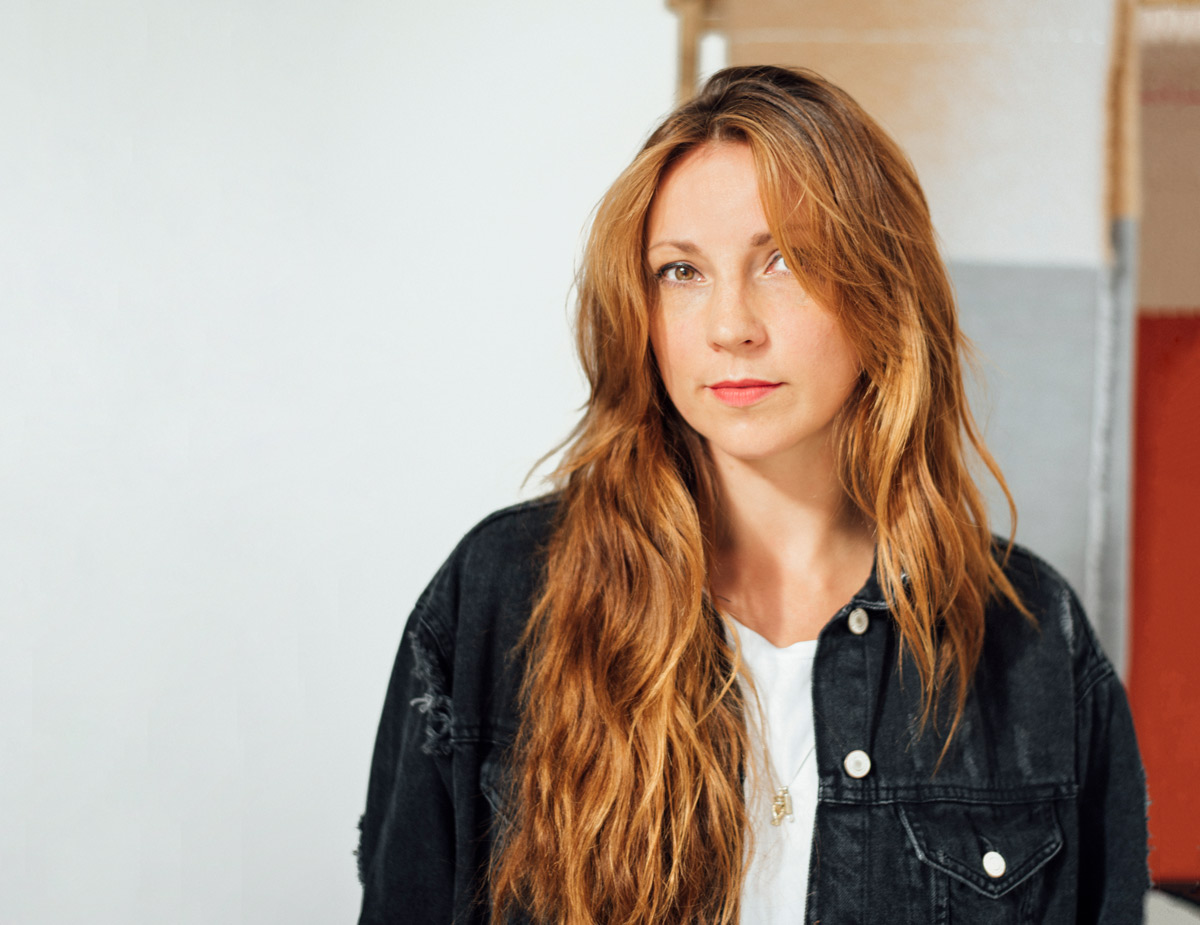 Dutch textile designer Mae Engelgeer opened her eponymous studio in 2014, quickly creating a name for herself after collaborating with several international brands on product design and installations. With a keen eye for detail and a strong interest in materials and craft techniques, Mae pushes the boundaries of traditional textile production resulting in products that are as refined as they are innovative.
Her most recent collaboration is with Ames, whom we have had the pleasure to represent in Australia for the last 3 years. The result is a striking new rug series inspired by the Colombian landscape and traditional materials found there.
To celebrate the launch of this new collection, we spoke to Mae to find out what led her to become a textile designer, her collaboration with Ames and the process behind the design of the UILAS rugs.
~
Hi Mae, how is life in Amsterdam in the midst of Covid-19?
Life is definitely different right now in Amsterdam, as it is all over the world. Life takes a slower pace as home, family, work and free time are less structured and flow into each other.
Tell us a bit about your creative journey and the process of becoming a textile designer.
From a young age I have always loved creating and making things. I first studied at the Fashion Academy where I specialised in Textile design. I think it's the tactility of textiles that has always interested me. After working in fashion for some time I missed working with materials and was luckily accepted at the Sandberg Institute where I studied Applied Arts and Textiles as my primary subject. I had no idea what the life and career of a textile designer looked like either, back then textiles had a different status than they do now. The career path of a textile designer is not clear cut so I had to follow my intuition and I can see how the pieces fell into place over time.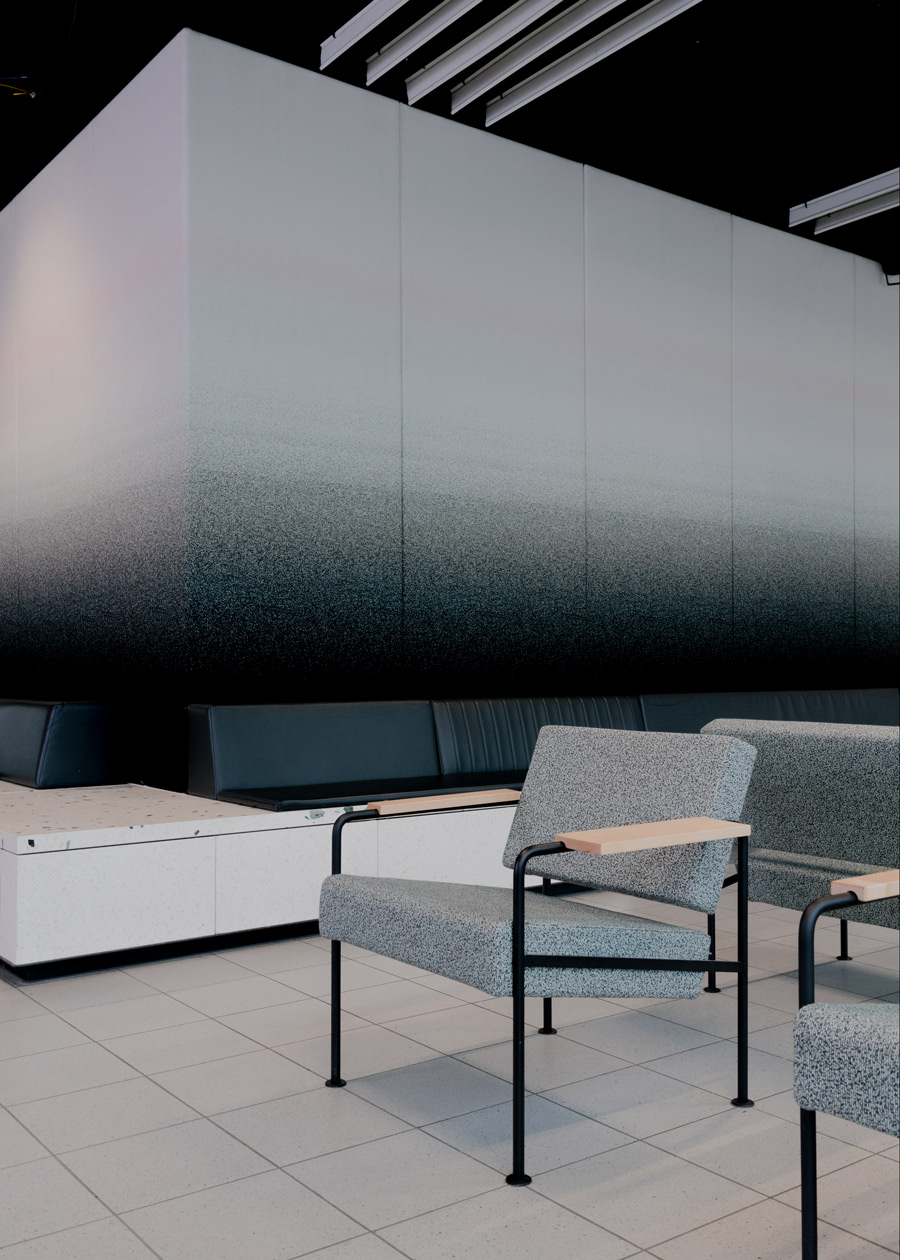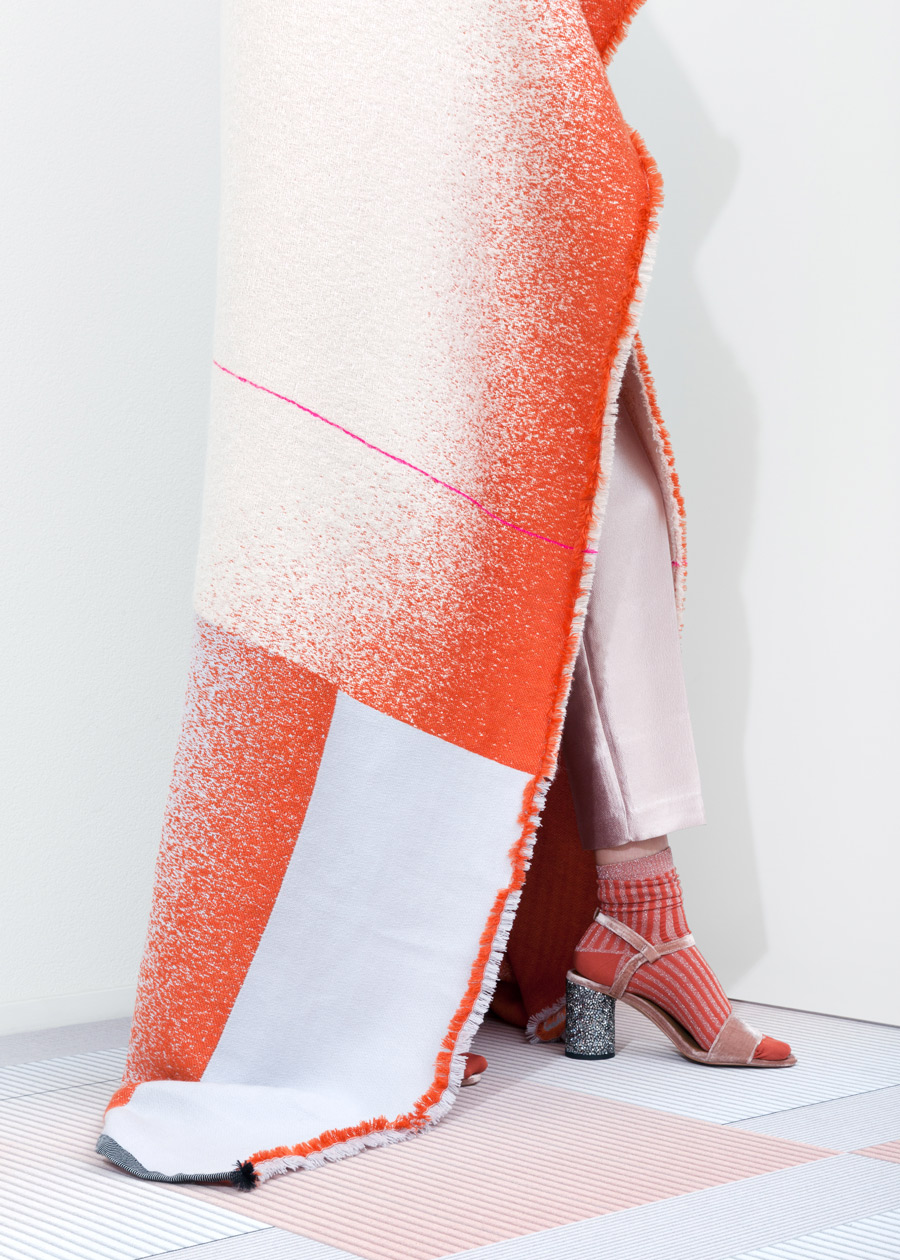 What does a typical day of work at your studio look like?
No two days are alike. I always have several projects on the go and a lot of thoughts and ideas on my mind. I always try to start my day with coffee while I turn my computer on. I like to work with a to-do list otherwise things can become quite chaotic as the day goes on. How nice is it when you can cross something off! Daily tasks can vary from receiving samples from a brand I work with for review or coming up with a new design for a commission or my own collection. Of course there's always meetings and phone calls involved in between other things to organise. If I am not travelling, I make sure I block out time to really be creative and sketch new ideas.
How would you describe your style or signature?
I think other people are probably better at describing my style since it just comes naturally to me. I guess my love for certain types of material, graphic order and of course colour, all play an important part in what I do. My textiles usually embrace subtle colour palettes, patterns and linear elements. I like to merge complex compositions in a balanced way to establish harmony in a design and explore the contrast of materials and textures to create works that are luxurious in their tactility and dimensionality.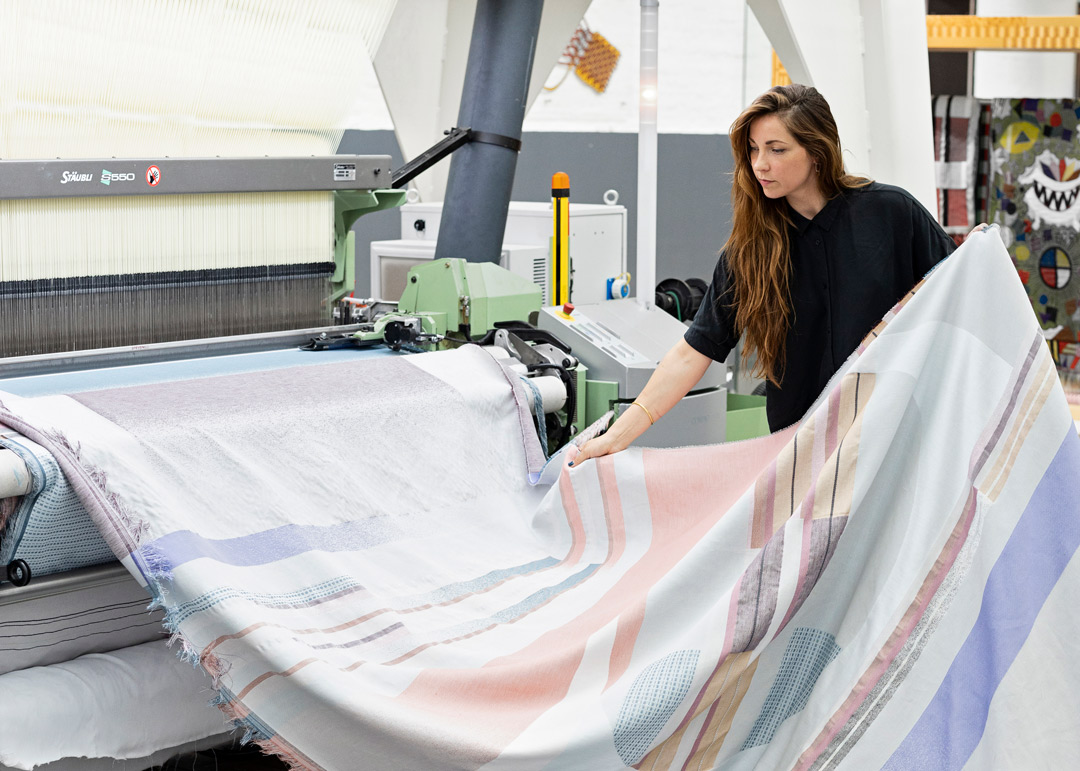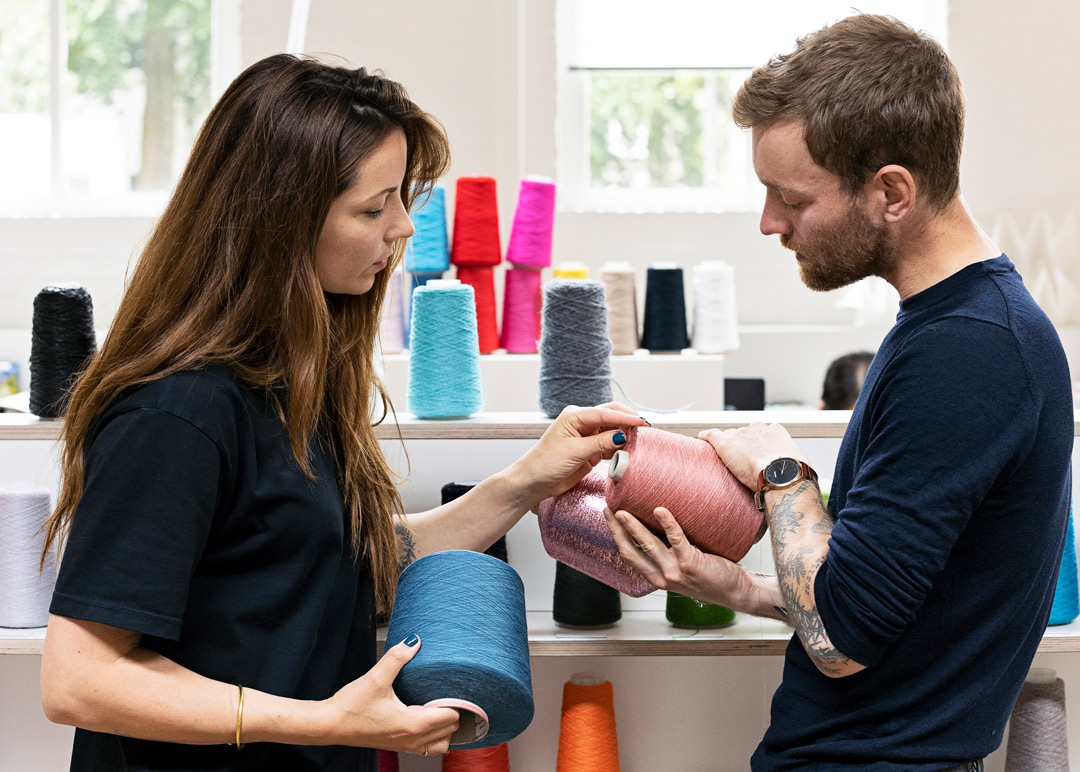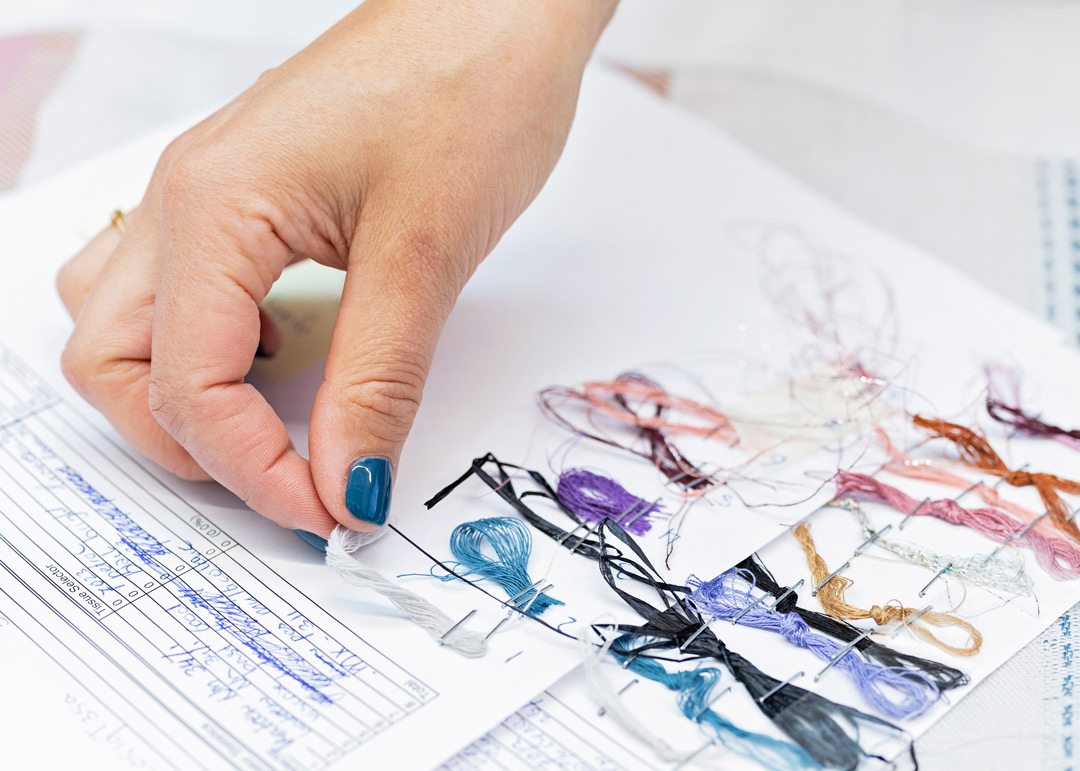 How was the creative process behind the creation of the Uilas rugs with Ames? Did you go to Colombia?
I introduced myself to Ana Maria, Director and founder of Ames, at the IMM furniture fair in Cologne last year where they were exhibiting. I saw the world of textiles that she was bringing from Colombia and realised it had a fresh and different approach to all the other brands I've seen. We connected instantly and started working together straight away. We talked about collaborating on a rug collection and I asked her for all the materials they use and work with in Colombia. She sent me some wool and fique (Colombian sisal) samples and for me that was the start. I really wanted to challenge myself and create a rug with a more organic shape. To me, it represents the craftsmanship and handmade nature of the rug done by the artisan makers.
I had a short lead time to come up with the collection so I haven't been able to visit Colombia yet. Hopefully this will happen in the near future. Because I travel often for textile development, I have a lot of knowledge on how people in Colombia or Asia work in handmade textiles and what is needed to understand each other.
What did you enjoy the most during the process?
I must say it has been a very nice process from the beginning. Ames are really hands-on and super quick on giving me updates on colours and showing me the first trials on the loom for me to comment on. We have really been in close contact during the development and it made for a great first collaboration. I also really appreciate the way Ames works with the craftspeople in Colombia and how they respect the traditions.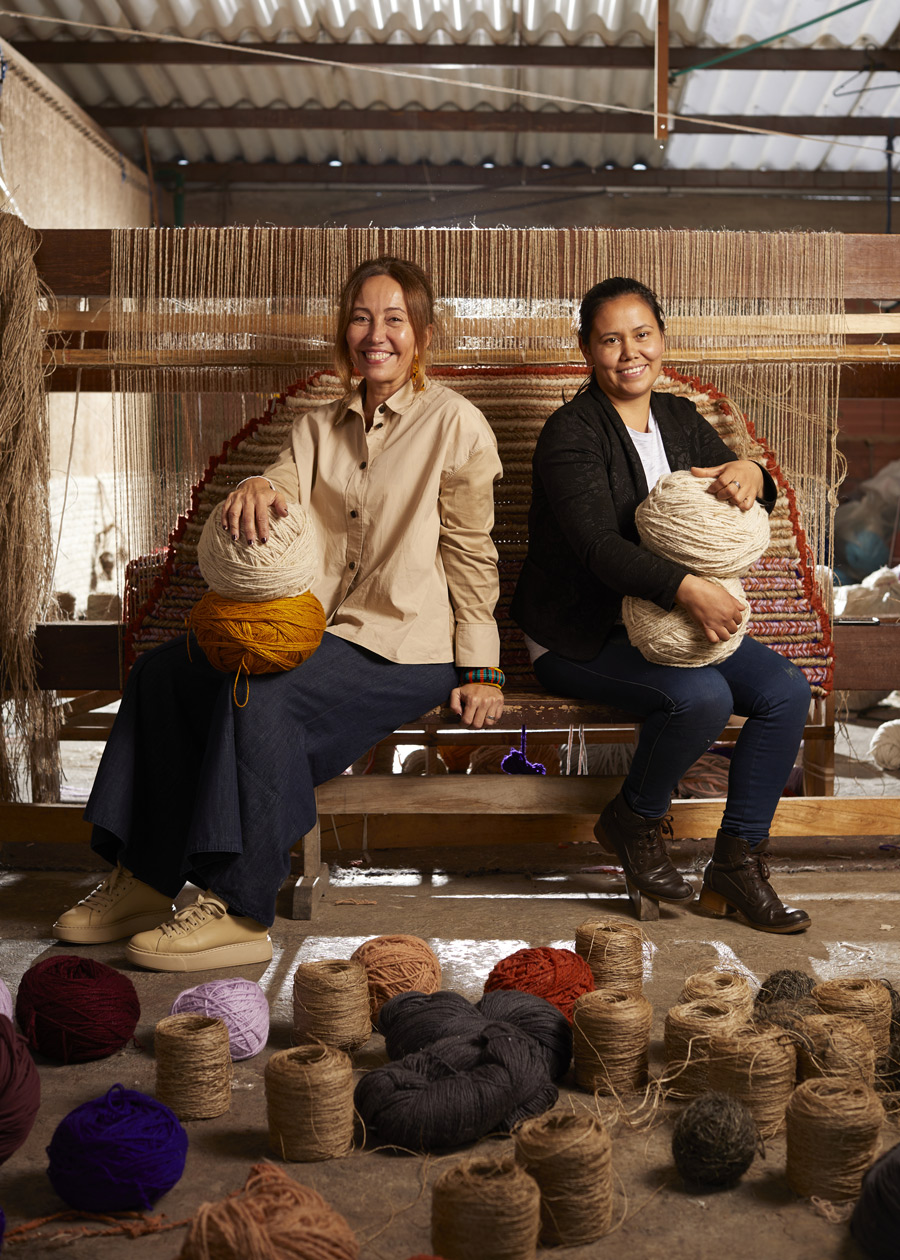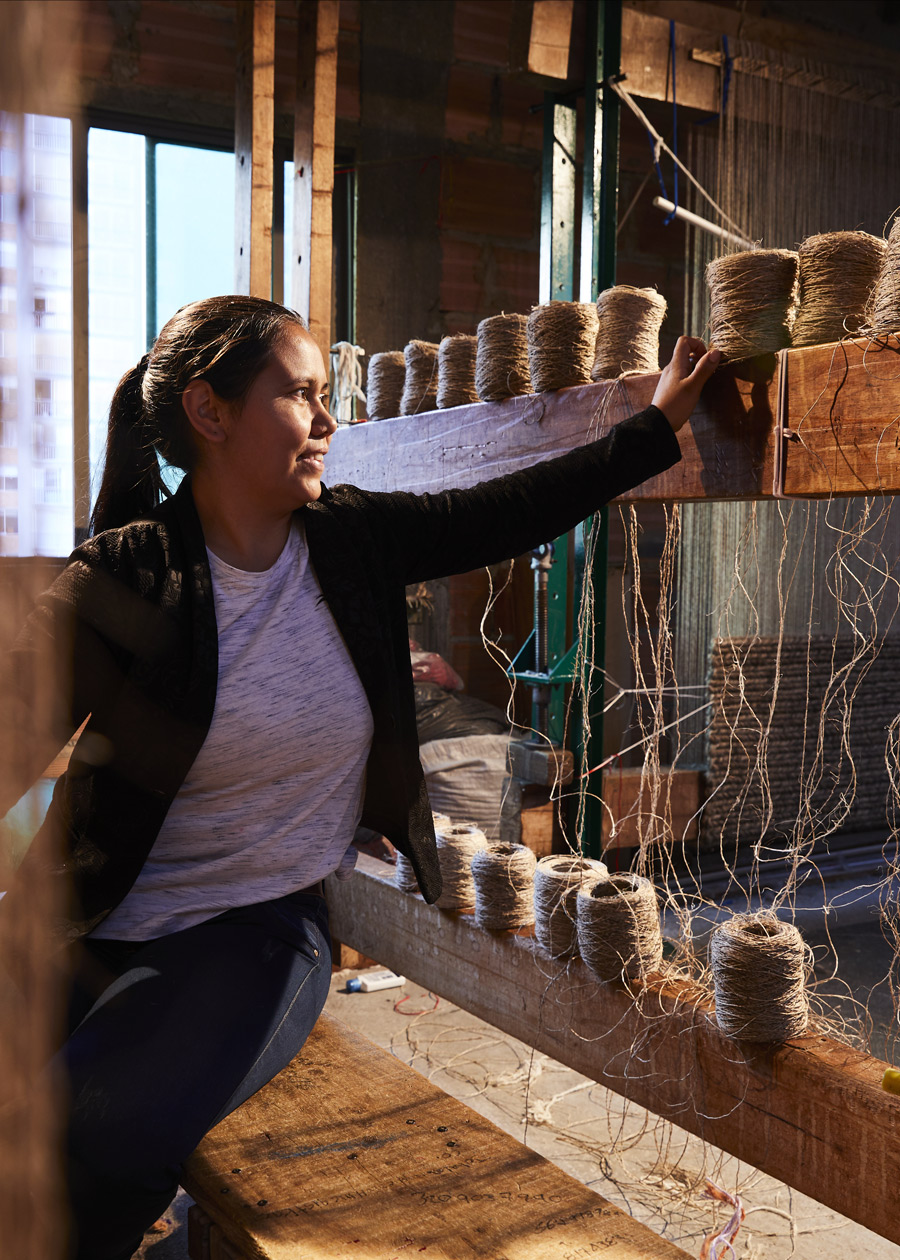 "

I really wanted to challenge myself and create a rug with a more organic shape. To me, it represents the craftsmanship and handmade nature of the rug done by the artisan makers.
– Mae Engelgeer
What are the crucial aspects in the creation of a rug for you?
True to my signature style, I always look for balance and harmony in the elements I use such as colour, graphic pattern, technique and material combination.
Do you have a preference for any materials or techniques when it comes to rug designing?
I love wool. I use soft and natural wools and my rugs are mostly hand-woven or hand-knotted.
What is the process of communicating your design to the artisans who will make the final piece?
First, I try to make sketches that visualise the design I have in mind and then I try to explain step by step how I think it should technically be achieved. But I also like to be surprised by the interpretation from the artisans and continue from there. For me, the development process is a crucial part of the creation of a rug and I adjust my design depending on how the process unfolds.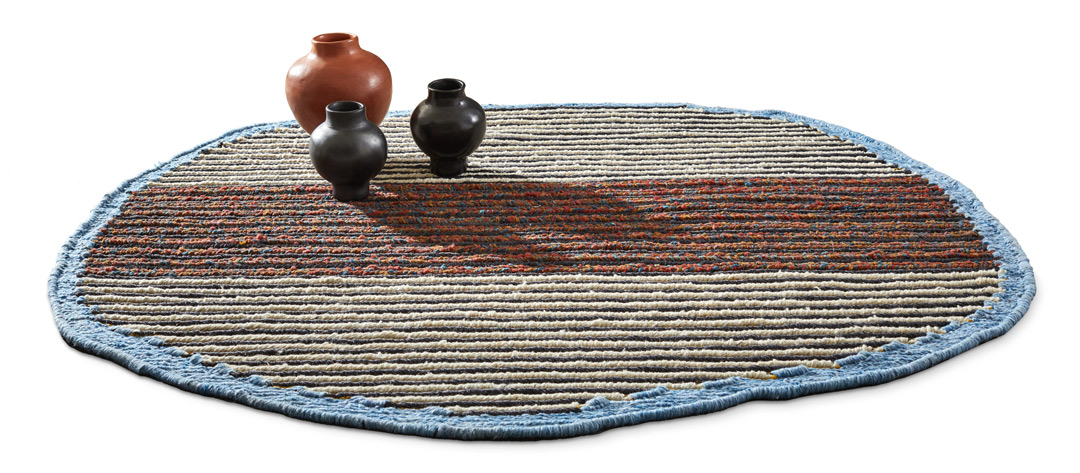 What do you consider most important when working with textiles: creativity and design or technique?
 I think for me creativity and design come first. Well…I must say that somewhere in my mind I already know whether a design can be done or not…it's just a case of working out how.
What do you like the most about being a textile designer and what are the most tedious aspects of the job?
There's a lot of aspects of being a designer that I like. It's difficult to find something that I don't like. If there's one thing, It's when I have to put together the technical files of a design. These have to be very precise and clear and involve a lot of work on Indesign whereas I like to play with graphics in Illustrator. Luckily I have assistance for that and other things that need solving or things that take too much time or are tedious.
Do you have a personal mantra you live by or a favourite quote?
Always follow your intuition and just go for it.
What's the next project you are working on?
A lot of different ones. From new gallery pieces to the 'look & feel' of textiles for a hotel and even marble tiles.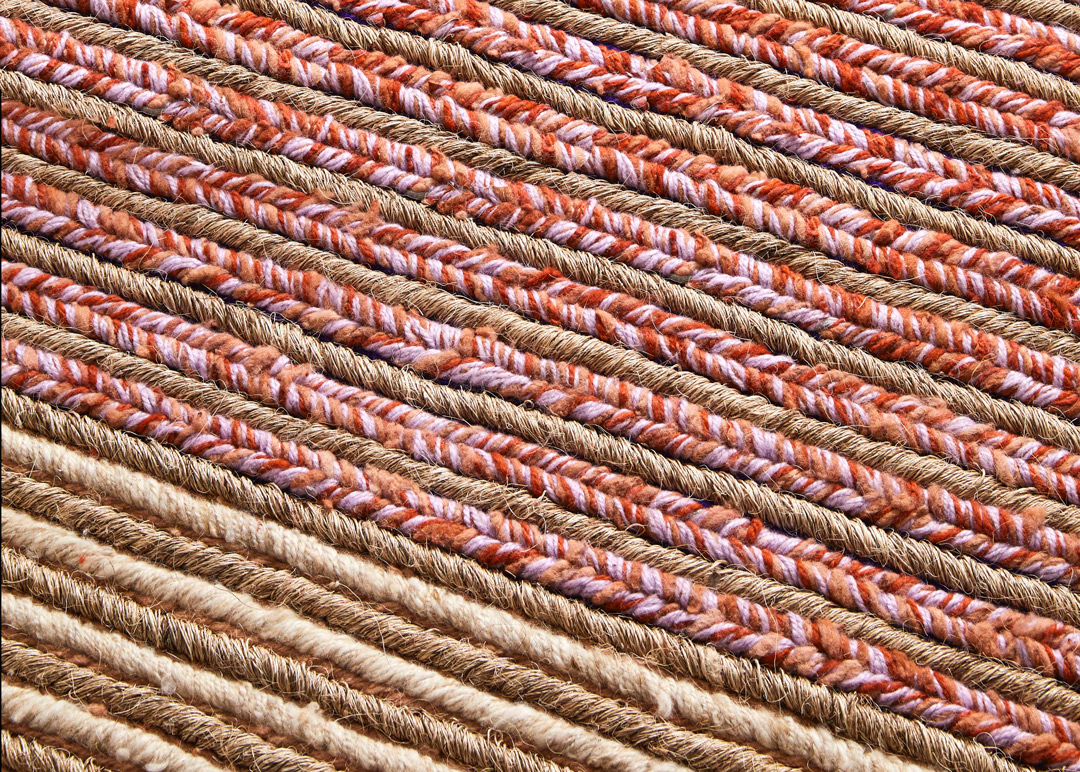 The new Uilas rug collection by Mae Engelgeer for Ames is exclusively available through Halcyon Lake in Australia.